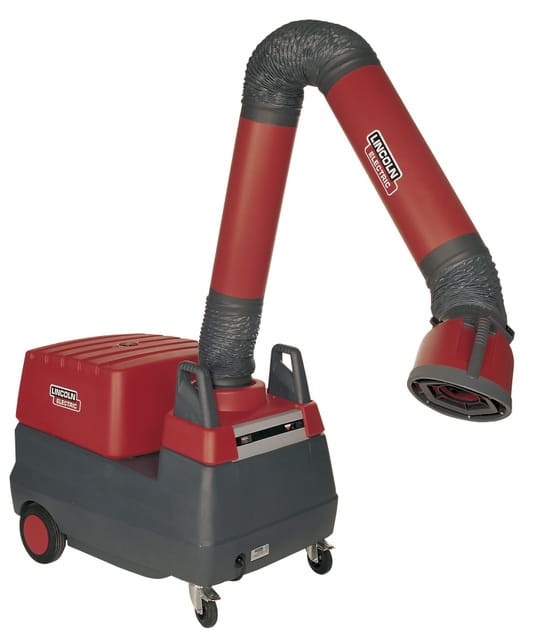 For a limited time, enjoy a promotional price reduction of 20 percent on Lincoln Electric's Mobiflex 200-M fume extraction system base units, with either cellulose or Merv 16 cellulose/polyester filters.
Built for durability and mobility, this low-vacuum system is designed for smaller facilities requiring light- to medium-duty welding fume extraction in different locations throughout the shop. The unit's internal spark arrestor functions as a pre-filter for larger-sized particulate and prevents potentially hazardous sparks from reaching the filter.
Generous airflow and larger filter capacity save time and money by requiring fewer change outs. A filter status indicator monitors particulate in the cartridge and alerts users when it's time to perform maintenance or replace the filter. Arms or hose/hood sets are not included in the promotion but can be purchased separately, with a variety of choices available.
For more info on Lincoln Electric, click this link. It's electric too.