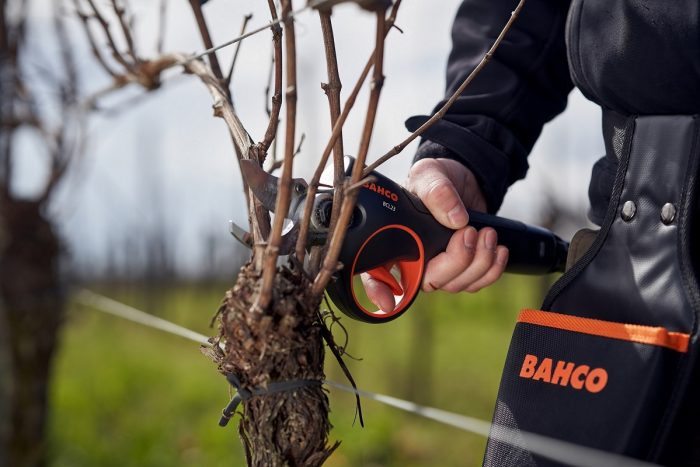 The new professional line of battery-powered secateurs from Bahco delivers a robust, sturdy, and lightweight design, making them the ideal cutting tools for pruning vineyards, orchards and gardens.
Pruning is a very labor-intensive activity. That's why the new secateurs from Bahco are created to cut, giving professional landscapers and horticulturists freedom of movement to perform their jobs quickly and efficiently.
Powered by Li-ion batteries, the heavy-duty, battery-operated secateurs (model numbers BCL23, BCL24, BCL20IB, and BCL25IB) allow professionals to prune for up to a full working day without interruption, maximizing uptime and instilling confidence in getting the job done right.
Features and benefits of Bahco's new battery-powered secateurs include:
High-quality, rustproof chrome plated SK5 Japanese steel blade
Highly efficient brushless motor
Non-slip soft-grip handle for better grip and comfort
Accurate progressive trigger for controlled blade movement
Dual blade opening for fast and efficient pruning
Battery, charger, holster, harness, armband, and grease
Rigid case with removable foam for easy storage
Additional accessories available include a tying machine to comfortably and neatly secure vines; a telescopic pole for the BCL25IB provides safe and easy pruning at heights up to 14 ft. Tags: Bahco