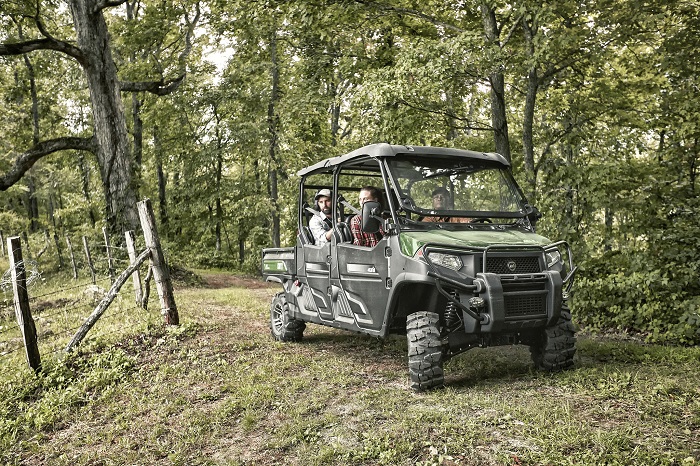 By Bryan Falkner, Product Support Manager, KIOTI Tractor
After a long summer, cooler temperatures are finally making their way to many parts of the country. Even here in North Carolina, the humidity has at last given way to crisp fall days, perfect for getting outside and putting the UTV to work.
And even as we round the corner into winter, there's no reason to put your UTV away until warmer weather returns. From snow plowing to debris collection, crew and tool transport to simple joy rides, there are plenty of ways throughout the winter to continue making the most of your UTV. If you live somewhere where the winter does bring cooler weather and snow, however, there are a few steps you should take to make sure you're caring for and maximizing the life of your UTV.
Here are the top things to know about preparing your UTV for the winter months ahead. Before making any changes to your vehicle, always remember to consult your owner's manual for the manufacturer's specifications and requirements. If you have any questions, just give your local dealer a call.
Clean your radiator. As you use your UTV throughout the winter, it's inevitable that salt, brine, mud and debris will build up on the machine. While it's important to keep the whole vehicle clean (more on that later), you'll want to pay especially close attention to maintaining a clean radiator. If your radiator is blocked, it may overheat the engine and cause serious damage. Rinsing carefully with water, making sure the water goes through the radiator without splashing back towards you, is a great way to ensure the radiator is clean enough to keep the engine cool.
Switch your tires. If you'll be operating frequently in snow, you'll want to swap out your current tires for ones designed to handle the elements and provide added traction. If you aren't operating in snow, now is still a good time to check in on the condition of your tires to see if any repairs or replacements should be made before heading out into the colder weather.
Add any desired accessories. Consider putting a windshield kit or field option cab on your UTV to make it more comfortable to use in chillier temperatures and when snow is coming down. While certainly not an absolute necessity, these added amenities can make winter work in your UTV much more pleasant.
If you are going to store your UTV during winter, do so properly. I recommend using your UTV year-round, but if you really don't plan on taking it out it during the winter, take the time to store it correctly. Use the onset of winter as a handy annual reminder to have your vehicle serviced and cleaned, so you're putting it away in tip-top shape.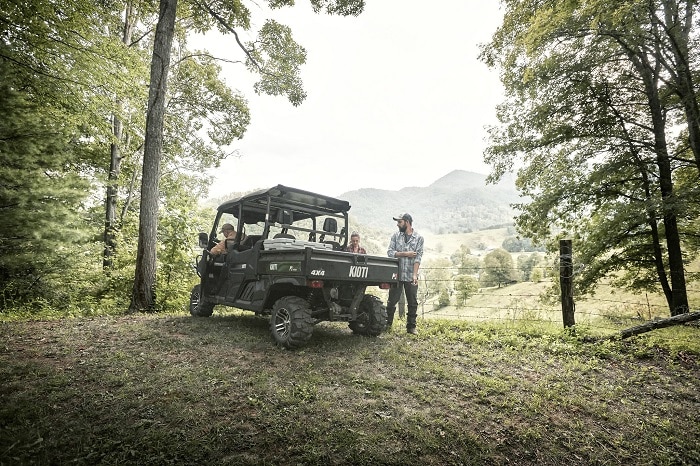 As winter comes to a close and we're approaching spring, there is, of course, a wide variety of other ways you can start putting your UTV to use in the warmer weather. Before getting outside for spring yard work, seed spreading or other tasks, take the time to clean off any salt, brine and whatever else has accumulated on your vehicle during the winter months. Otherwise, this mess can take a toll on your vehicle and unnecessarily cut back on its lifespan. After the colder weather, be sure to switch back any winterization changes you made to your UTV so it's ready for spring.
Whether you're using them on the jobsite or your own property, UTVs are one of the most versatile – and fun – machines out there, and there's no reason you need to store them away once the snow starts falling. Taking just a few simple steps will make sure your UTV is prepared for the elements and doesn't succumb to any unnecessary damage. Now get out there and prepare to make the most of your UTV all winter long.
Tags:
home
,
KIOTI Tractor