Most brands already make amazing machines. In fact, there's so much parity of quality in the American off-highway equipment marketplace that differentiators are often hard to find in machine categories. That's what makes our Innovative Iron Award winners so special. In the last 12 months, these manufacturers have changed the marketplace and even broken the mold in highly competitive markets that are already filled with excellence. Global manufacturers from Kubota and Caterpillar to JLG and JCB have released products — machines, engines, OEM tech and even apps — that have set new standards for power, versatility, efficiency and design. Our editors have traveled across the country to meet these manufacturers, operate their new products and give detailed reports both in print and online. With this article, we do a final salute to those companies that have changed the equipment market over the last year with their unique, interesting and innovative products.
Wacker Neuson's 3-4-5 Warranty
Lots of folks revamped their warranties this year but none quite like Wacker Neuson. The company announced its 3-4-5 warranty package for all new and used skid steers and compact track loaders manufactured in the firm's Wisconsin plant and sold in the United States and Canada after Oct. 1, 2016. First off, there's a three-year or 3,000 hours full-machine warranty. There's a four-year or 4,000-hour powertrain warranty, which includes but is not limited to engine, hydrostatics and axles, and there's a whopping five-year or 5,000-hour electrical system warranty, which includes but is not limited to switches, electronic joysticks, instrument, display, indicators and wiring harness. The warranty is even transferrable and is designed to extend over multiple owners. Wow. For more info, visit wackerneuson.us.
Yanmar's Four-Year Excavator Warranty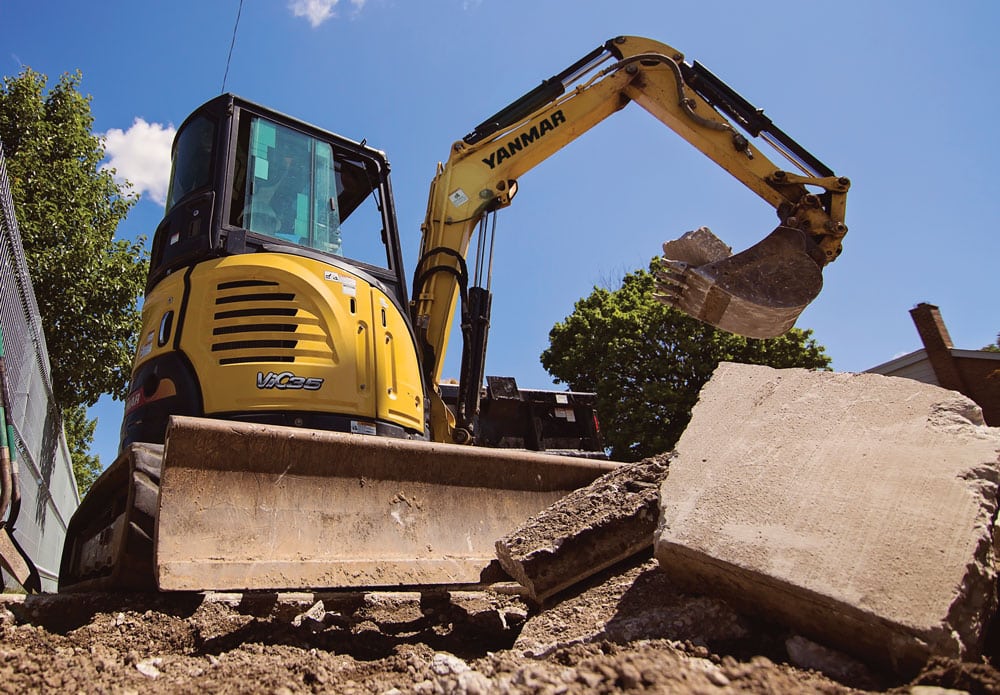 Yanmar America's Construction Equipment Division isn't worried at all about its machine longevity. In April, the company announced it will implement a four-year/4,000-hour warranty for all of its compact excavators. This new warranty covers all models ranging from its smallest, SV08, all six of its zero tail swing excavators from the ViO17 to the ViO80 and its largest compact excavator, the SV100. This new standard in the industry is a bold statement of Yanmar quality and should get prime consideration from every end-user that intends to purchase a compact excavator. It's a factory bumper-to-bumper warranty that covers all elements of the machinery, excluding normal maintenance procedures or wear items such as tracks and pins. For more info, visit yanmar.com.