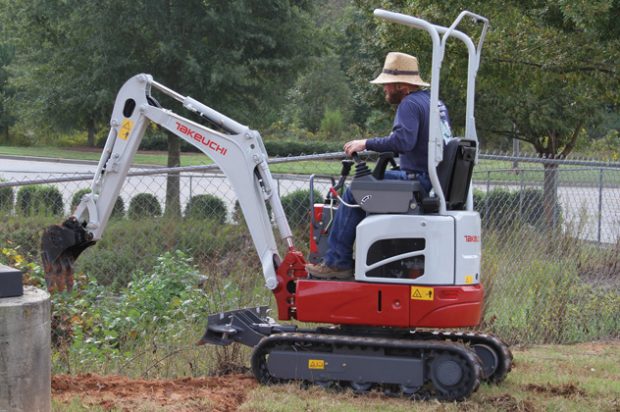 Eight Right-Sized Diggers from the Japanese Equipment Innovator
Takeuchi manufacturing began in 1963 and has been a pioneer in the compact equipment industry ever since. Takeuchi developed one of the world's first compact excavators in 1970, and the company's innovation continued again in the mid-'80s with the introduction of one of the first compact track loaders. Today, Takeuchi is a world leader in the manufacture and service of compact construction equipment, including track loaders, wheel loaders, conventional excavators and zero tail swing excavators.
According to Takeuchi, its compact excavators are designed and engineered to be powerful, efficient and durable, providing a high level of quality and performance. Takeuchi products are the result of extensive research, testing and refinement and feature a standard two-year, 2,000-hour full machine warranty. Takeuchi compact excavators have feature sets that include a pattern change valve, pilot controls, proportional auxiliary hydraulic controls, long arms with integrated thumb mounts, spacious operator's stations and maintenance access. Takeuchi customers are looking for dependable, productive excavators that deliver great performance and value. Takeuchi excavators are built incorporating solutions into every component and feature for greater uptime, says the company.
Advice to Buyers
"With the versatility of today's compact excavators it is important to find a machine that provides the greatest value and feature sets," says Lee Padgett, product specialist at Takeuchi-US. "Having the ability to run a wide range of attachments is invaluable to today's contractors, makes them more capable and increases their earning opportunities."