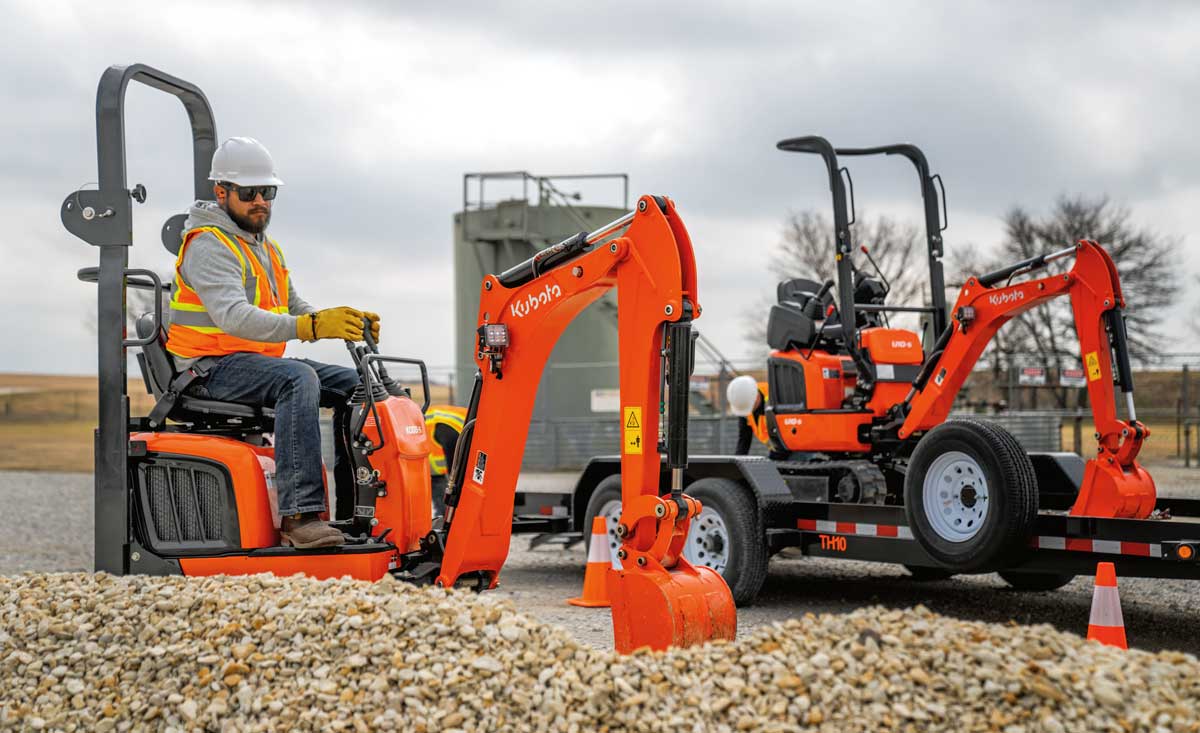 Decades of Experience in the Compact Category
This post is a part of Compact Equipment's annual Spec Guide. View other brands' product and spec info by clicking this link. View the magazine version of these summaries by clicking right here. Sign up for the print edition right here. Now enjoy!
Kubota has decades of experience in the compact excavator category and kicked off 2022 strong with two new excavator offerings. Most recently, the company introduced the U10-5 minimal tail swing excavator and the K008-5 conventional tail swing excavator. While the K008-5 will replace the -3 model with various upgrades, the U10-5 takes an all-new, in-demand spot in the U Series minimal tail swing lineup. The U10-5 extends to a 5 ft, 11 in. digging depth with a bucket breakout force of 2,337 lbs, and the K008-5 includes a digging depth of 5 ft, 8 in with a bucket breakout force of 2,205 lbs. Additional features of both excavators include a heavier frame for more solid positioning, travel speed of 2.5 miles per hour, two-speed travel pedals for ease in switching between high and low gear and two pattern controls to easily change to the operator's preference. With the introduction of these new models, Kubota offers not only a broad selection of 13 compact excavator models but also complete flexibility with conventional and reduced tail swing offerings in the 1- to 8-ton weight classes.
In 2021, the company introduced the U48-5 and U55-5 tight tail swing excavators and the KX057-5 conventional tail swing. The U48-5 tight tail swing model builds upon Kubota's U Series with a powerful 5 (4.8 metric) ton, technology-forward machine packed with advanced features that deliver superior performance, enhanced comfort and tech options for ultimate operator customization to meet every need and tackle every job. The U48-5 offers a technology-packed cabin space for smart, instinctive functionality right at the operator's fingertips, including a full-digital, full-color, 7-in. LCD screen with an intuitive and easy-to-use jog dial for single glance access to various functions such as aux flow adjustment and important maintenance functions. In fact, all -5 generation models are outfitted with standard technology and comfort packages, plus more tech options for ultimate customization, including a full-color 7-in. LCD screen that provides all the information the operator needs to know with a quick glance.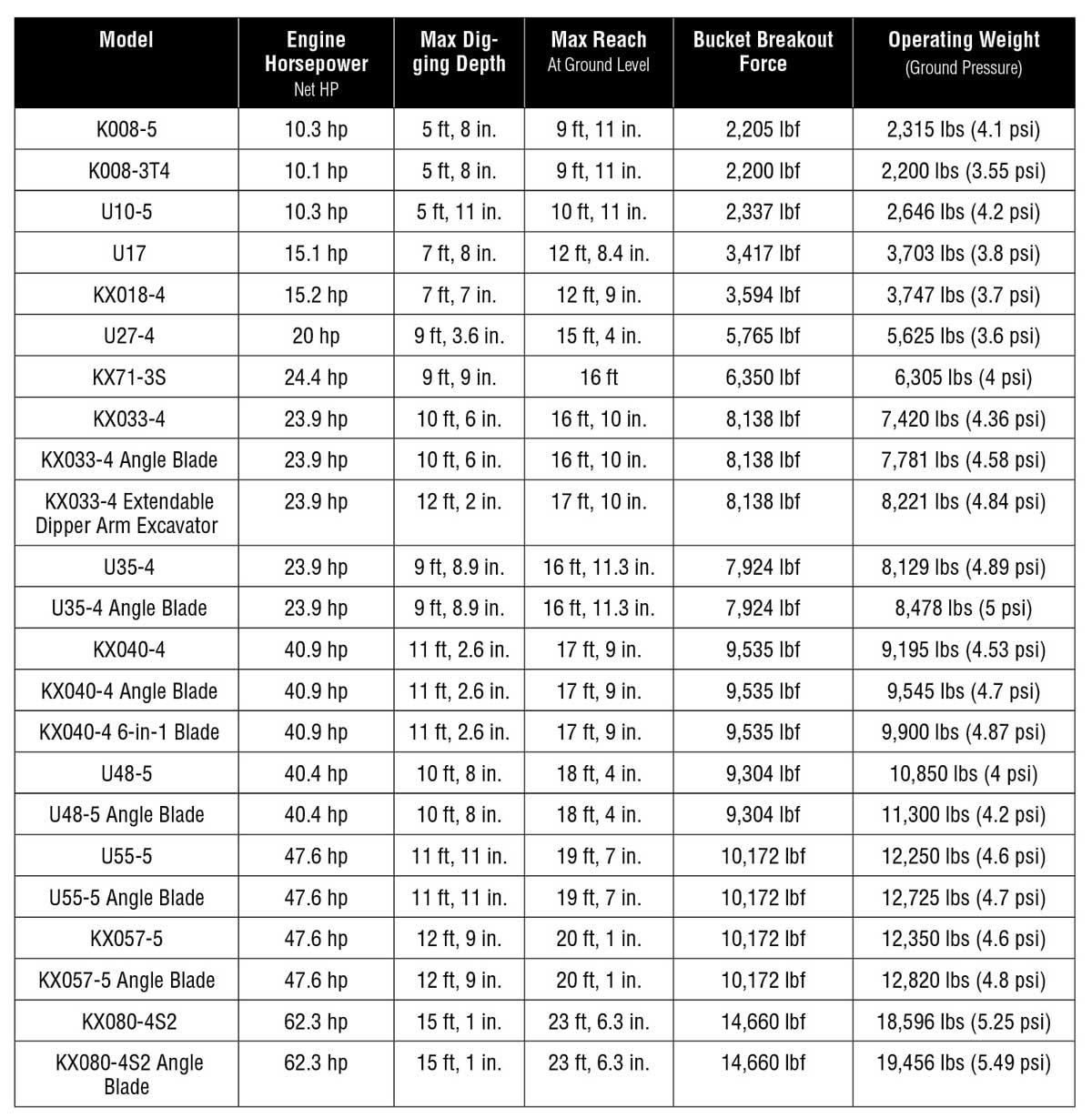 Advice to Buyers
"Look for an excavator that is ideal for tight, confined spaces. Maybe look for a minimal tail swing model or retractable tracks. Those units are ready to work in even the narrowest spaces on the jobsite," says Patrick Baker, Kubota construction equipment product manager. "The rental or professional customer, for example, may require a compact excavator in the 0- to 1-ton range, but in a more compact frame with minimal tail swing to be more nimble and agile than ever before for both residential and commercial work."