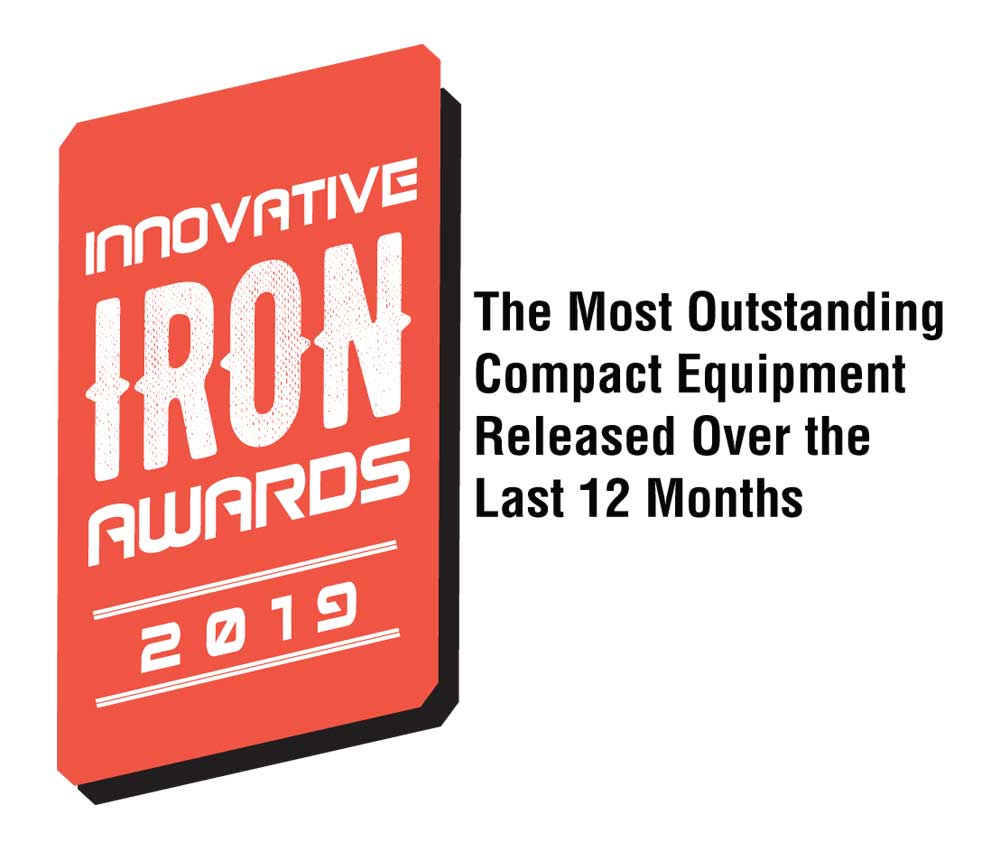 In the off-highway equipment industry, most of the machine options are already pretty fantastic. Skid steers that boast insane hydraulic power to the attachment, zero-turn nimbleness and automation as sophisticated as giant loaders. Micro excavators with retractable undercarriages that fit through narrow gates, boasting zero tail swing, 10 ft of reach and a ridiculous amount of breakout force for their size. Almost any brand and unit on a dealer lot today can be outfitted with standard or optional features that sound futuristic — from telematics to grade control. My point is: The standard for greatness is very high today because the status quo is already pretty damn impressive. That is why we bow to these 2019 Innovative Iron Award winners. These ideas are taking already amazing machines to a whole other level.
Now That's a Monitor — Kobelco's SK75SR-7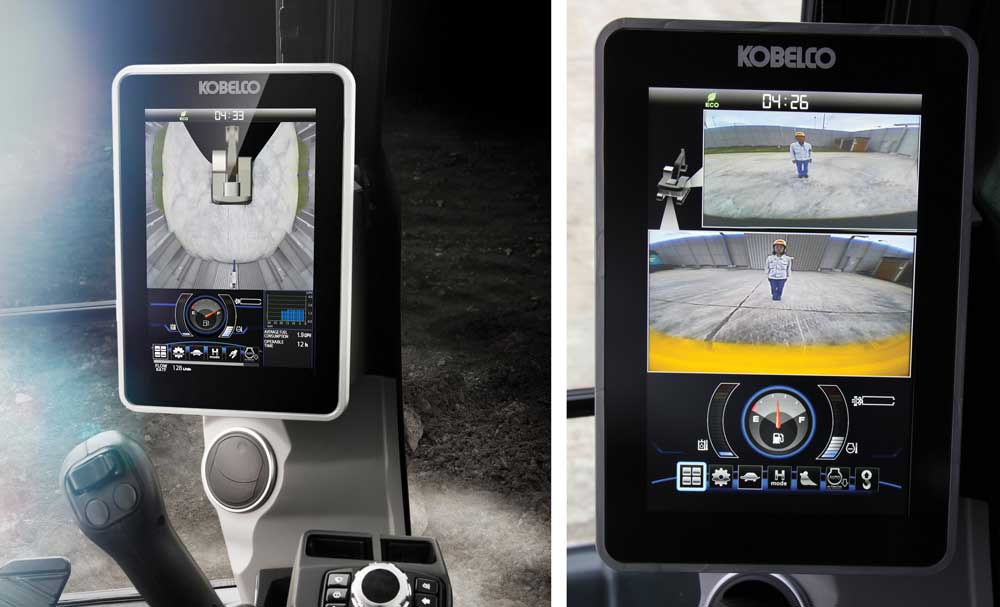 One of Kobelco's latest mid-sized excavators got a big revamp in 2019. The SK75SR-7 got re-engineered with a new Tier 4 Final engine, increasing power output by ~28 percent and enabling the SK75SR-7 to increase productivity and efficiency while working at high power levels, lifting heavy loads and traveling on steep grades. That's all very cool, but the revamped cab on the SK75SR-7 might be even cooler. The workstation now has a sweet control layout with a new jog dial, beautiful 10-in. color monitor with built-in rear-, left- and right-side cameras and a customizable split-screen display function to enhance operator awareness and jobsite safety. Enhanced multi-function capabilities include an attachment selection system with adjustable flow-rate presets for the bucket, breaker, nibbler and thumb, and several companies are offering GPS systems that will work in unison with this steely unit. The SK75SR-7 also comes standard with an air ride suspension seat. Comfy. For more info, visit kobelco-usa.com.
Tags:
Innovative Iron Awards 2019
,
Kobelco
,
November December 2019 Print Issue