So, you need a new mini excavator but don't want to break the bank. No worries. We're here to help. Now more than ever it's important to spend wisely, and it starts with identifying what kind of mini excavator you need for your current and potential workload.
"A buyer can save money on the purchase of a new mini excavator by doing research and their homework before making the purchase," says Tim Boulds, construction equipment product operations manager at Kubota. "The buyer should be able to provide what applications the excavator will be used in and what the excavator will be used for, what size excavator is needed to efficiently complete the job as well as what future work lies ahead if possible. By knowing what the current work requires and what future work may require, the buyer can determine exactly what size excavator is needed. Knowing this information will help the buyer not buy too big or too small of an excavator, adding costs to the bottom line. Taking the time to do a little research, the buyer will be more prepared to buy the correct mini excavator for the job resulting in more financial success in the long run."
Important mini excavator specs to consider include operating weight, digging depth, bucket breakout force and maximum reach.
"Matching a machine's capabilities to application requirements is paramount in ensuring a smart investment is made," says Erik Coyle, product specialist at Yanmar. "Buying a machine that is larger and stronger than the user's most demanding application is not cost efficient."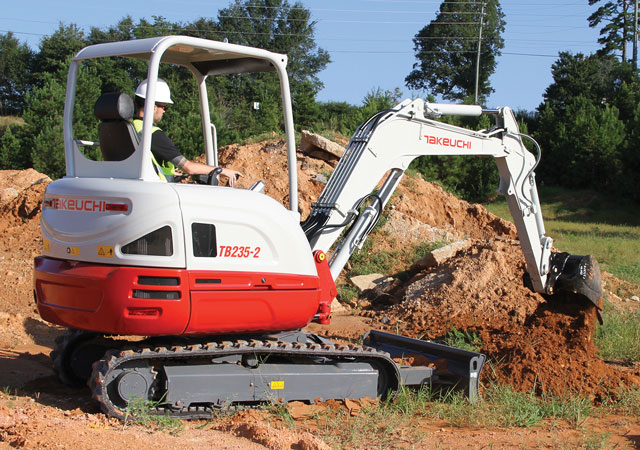 Potential buyers should also consider zero-, near- and short-radius units and the truck/trailer requirements to transport the excavator to and from the jobsite safely. Lighter excavators typically don't need larger, specialized trailers or CDLs to transport. Canopy units versus ones with enclosed cabs offer an economical choice.
"Takeuchi excavators are competitively priced, and a wide range of our machines are available in canopy configurations that would provide customers with a more price conscious choice," says David Caldwell, product manager at Takeuchi US.
Right now, many manufacturers are providing aggressive financing that provides low-rate financing for 48- and 60-month terms (check out our financing feature on page 24). Buyers should also be aware of warranty plans across competitive brands.
"Knowing the average warranty cost and the terms of warranty for prospective machines, and how they compare to competitive models, is essential given the amounts of money that a good warranty can save an owner," says Coyle. "Yanmar has one of the lowest warranty costs in the industry with a four-year/4,000-hour, bumper-to-bumper warranty."
What Features Must You Have?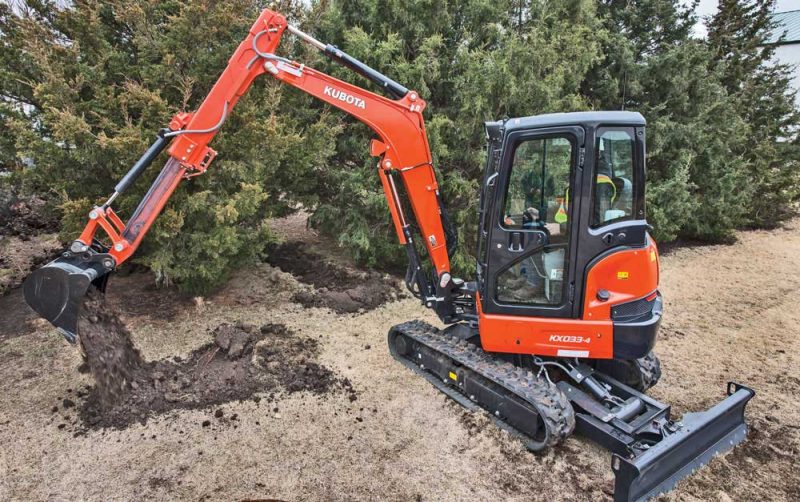 When scoping out a new machine, potential buyers should also look at some must-have features that can increase efficiency and save time and money. These may add a little extra to the initial purchase but will pay off in the long run. For example, features like a long arm for extra reach, smooth hydraulics and a comfy cab can all add to a positive and productive operating experience. Another great addition would be a hydraulic quick-coupler.
"When the application calls for the routine changing of attachments, the hydraulic quick-coupler is a must-have feature," says Coyle. "This feature saves valuable time when changing attachments."
Selecting a mini excavator that boasts different operating modes gives operators the freedom to use their machine as needed and cut costs in the process. Kubota's KX040-4, U55-4 and KX057-4 mini excavators all have an ECO mode as a standard feature.
"When digging demands are minimal, the ECO feature selection allows for increased fuel savings without sacrificing digging performance," says Boulds. "The Auto Idle feature allows you to save fuel and enjoy less noise on the jobsite. When selected, the Auto Idle feature will take the engine rpms to low idle if the controls are not moved for four seconds. When the operator touches a control, the machine automatically returns to the operating speed selected. Auto Idle saves fuel, emissions and noise pollution on the jobsite."
What's New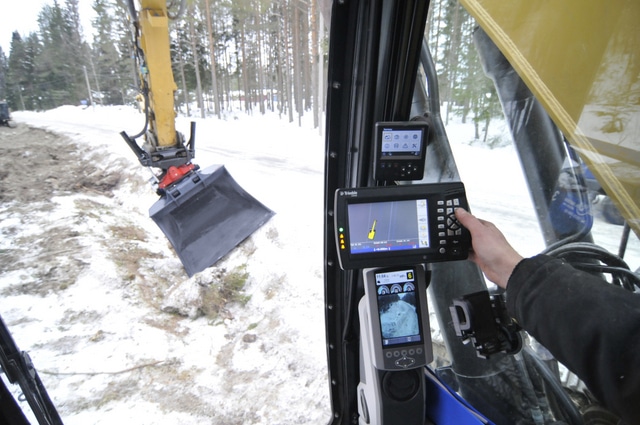 If you do choose to splurge, there are some new and exciting features and technologies available. These can all add to an operator's comfort and the machine's overall productivity.
"Today the compact excavator industry is very competitive in regards to performance and reliability demands," says Boulds. "Each manufacturer strives to make all sizes of machines more comfortable while delivering industry-leading performance and reliability to set themselves apart from others."
Larger operator stations with efficient HVAC systems, ergonomic controls and multifunction monitors all contribute to a comfortable day's work. Telematics help crews keep an eye on an excavator's location and health. Dual auxiliary circuits are a great choice to help operators efficiently power more attachments with their machines.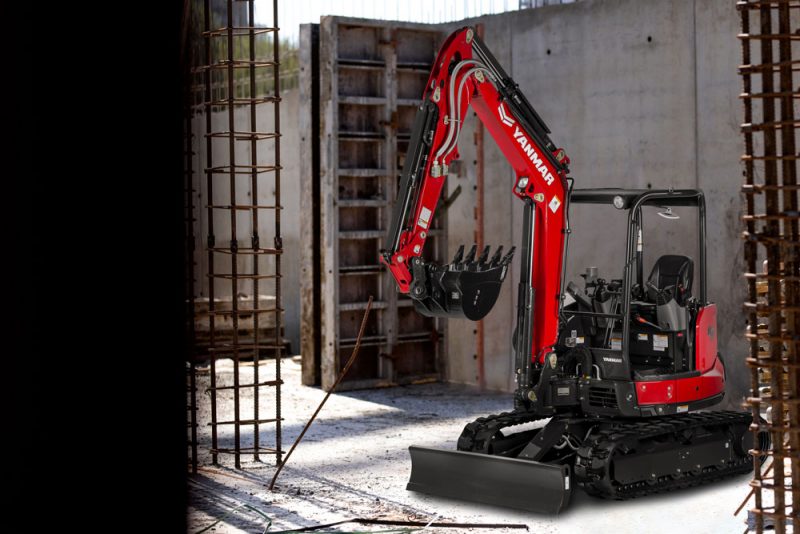 "As tilting and rotating attachments become more popular, dual auxiliary circuits are becoming more popular as well," says Coyle. "Having two supply lines on the machines eliminates the need to additional valves on the attachment, saving time and possible maintenance cost on the supplemental valve."
Grade control systems are also becoming popular and can assist in saving money while working with precision.
"Whether it be a novice operator or an advanced operator, today's grade control systems improve productivity, accuracy and margins," says Caldwell. "These systems are ideal for those that are needing to maintain a consistent grade and depth and will ensure that the operator is working smarter, not harder."
Tags:
home
,
July/August 2020 Print Issue
,
Kubota
,
Kubota Tractor Corp
,
Takeuchi
,
Takeuchi-US
,
Yanmar
,
Yanmar America