The Multifamily Production Index (MPI), a leading indicator for the multifamily market released by the National Association of Home Builders (NAHB), showed steady improvement in the apartment and condominium housing market for a sixth consecutive quarter. The MPI, which measures builder and developer sentiment about current conditions in the multifamily market on a scale of 0 to 100, increased from 47.3 in the third quarter to 48.9 in the fourth quarter — the highest reading since the fourth quarter of 2005.
The index provides a composite measure of three key elements of the multifamily housing market: construction of low-rent units, market-rate rental units and "for-sale" units, or condominiums. The index and all of its components are scaled so that any number over 50 indicates that more respondents report conditions are improving than report conditions are getting worse. In the fourth quarter of 2011, the MPI component tracking builder and developer perceptions of market-rate rental properties recorded an all-time high of 64.3, while low-rent units increased as well to 55.5. For-sale units remained steady at 30.6.
"The apartment and condo sector continues to be a bright spot in the housing market, with the overall index at its highest level in six years," said NAHB chief economist David Crowe. "The rental components have been the driving force behind the increased index level. And although the for-sale component remains weaker, it is still double what it was just six quarters ago."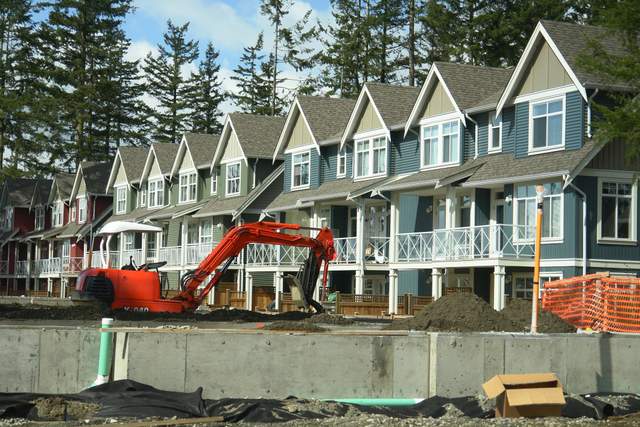 Although improvement has been shown in the multifamily segment, builders and developers say credit restrictions are affecting recovery. "Capital is limited in this current market, and developers are having a difficult time obtaining the credit needed to finance the development of new apartments," said W. Dean Henry, president of Legacy Partners Residential in Foster City, Calif., and chairman of NAHB's Multifamily Leadership Board.
Looking forward to the next six months, builder and developer expectations improved in the fourth quarter for all three components: low-rent units, 57.0 (from 50.2 the previous quarter); market-rate rental units, 67.8 (from 67.2); and for-sale properties, 38.7 (from 37.3).
The Multifamily Vacancy Index (MVI), which measures the multifamily housing industry's perception of vacancies, decreased from 35.1 in the third quarter to 34.7 in the fourth quarter. With the MVI, lower numbers indicate fewer vacancies. The MVI has decreased two quarters in a row, and improved considerably since reaching a peak of 70.2 in the second quarter of 2009.
Historically, the MPI and MVI have performed well as leading indicators of U.S. Census figures for multifamily starts and vacancy rates, providing information on likely movement in the Census figures one to three quarters in advance. For data tables on the MPI and MVI, visit www.nahb.org/mms.