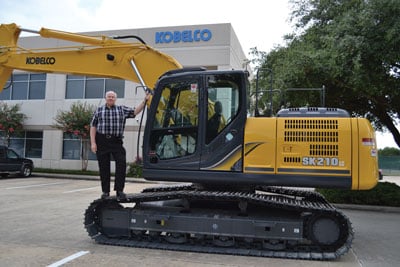 To minimize downtime on the job, take time to conduct the short and simple task of asking yourself the following safety questions:
Are all the guards in place?
Are the start interlock safety devices functional?
Are caution decals in place and good condition?
Have you or your operator read and understood the operator's manual?
Is that manual located on the machine? It should be, as well as any manuals for special optional equipment.
Is the machine's lift chart on the machine and in good condition?
Do you or your operator know how to read it?
Is the exhaust system in good operating order with no leaks?
Is the ROPS cab or canopy in good condition with no damage?
Is the operator's seat belt in good condition and used in operation?
Any attachment your excavator is using should be lowered to the ground and visually inspected before each use. Important items to look for are excessive wear, damage or cracks as well as any loose bolts or pins. Typically, minor cracks can be repaired fairly easily as long as they are caught early on. Specific to a bucket, the teeth should be monitored for any signs of damage. If any teeth are found with extensive wear or holes, they should be replaced as quickly as possible. Also on the bucket, as well as all other attachments, operators should check the cylinder and linkage for ample lubricant, leaks and/or damage. Users should also realize the importance of bucket selection to each job they are working on. A bigger bucket may move more material, but it will also slow the machine down in the process. Similarly, quick couplers may allow for operators to more easily change buckets, however, digging force will ultimately be sacrificed.
By George Lumpkins, National Service Manager, Kobelco Construction Machinery USA
Tags:
excavator safety
,
home
,
Kobelco
,
March 2015 Issue
,
Safety