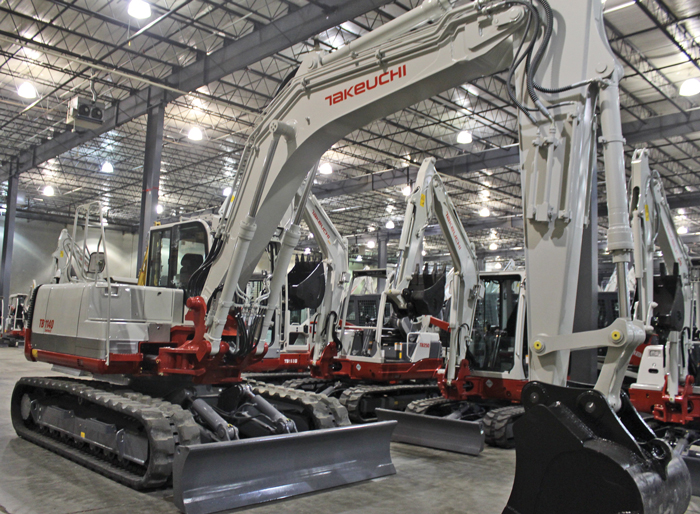 Diesel engine technology has come a long way in the last 120 years. With its low cost and high efficiency, it goes without saying that diesel engines have become standard for nearly all off-road construction equipment. The only real disadvantage to diesel engine technology has been that its emissions contain high levels of particulate matter (PM) and nitric oxide and nitrogen dioxide (NOx), which is primarily due to the makeup of the fuel itself and the process by which the engines are designed to burn it.
Amidst growing environmental health concerns, the EPA signed the final rule introducing Tier 4 emissions standards in 2004. These new standards, which are in the process of being phased in between 2008-2015, require that both PM and NOx be reduced by 50 to 96 percent lower than the existing generation of diesel engines.
Clean diesel is the name of the game now, and that can be accomplished with cleaner fuel, advanced engine technology and after-treatment (air filters, etc.). Let's take a look at what these new regulations mean for manufacturers, distributors, mechanics and operators.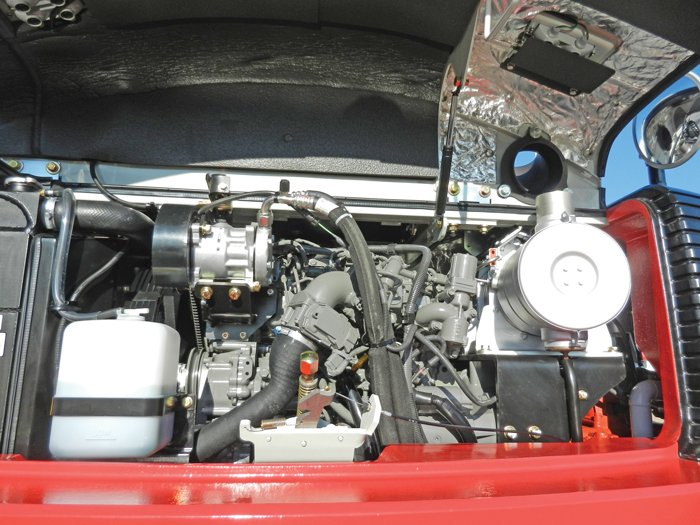 Fuel Requirements
The next generation of Tier 4-compliant diesel engines require the use of ultra-low sulfur diesel fuel (ULSD). This type of fuel has been used since around 2006 in trucks and other on-highway vehicles. Older off-road machines and engines can continue to use the higher sulfur fuels, but since they are being phased out, they are becoming more difficult to source.
How are Tier 4-compliant engines different from previous machines? While every manufacturer is pursuing its own means of emissions compliance strategy, there are several technologies that have been introduced over the last few years that are becoming the new standard. The most noticeable change is usually the placement and size of the air intake system and after-treatment system to accommodate the need for increased airflow and cooling. New changes to engines will likely mean that engine compartments may need to be redesigned to house the new systems, so slightly enlarged engine compartments will be commonplace over the next few years until the technology advances further.
EGR
Some Tier 4 engines use a process known as cooled exhaust gas recirculation (EGR), a technique that recirculates a portion of exhaust gasses back into the combustion chamber. This lowers the combustion temperature and further limits the formation of NOx.
Regeneration
Another after-treatment process that is being incorporated into the new generation of diesel engines is known as regeneration. This is the process of removing accumulated soot from the air filter either passively (by using the engine's exhaust heat or by adding a catalyst to the filter), or actively (by introducing very high heat into the exhaust system to burn off accumulated particulate matter).
Maintenance
Reducing emissions will continue to introduce changes in engine and equipment design, such as the integration of particulate filters, oxidation catalysts and other NOx after-treatment systems. In addition to possessing a general knowledge of exhaust equipment maintenance and operation, today's technicians need to have a general familiarity with electronically controlled engines, exhaust after-treatment control devices and other new Tier 4 technologies.
Most Tier 4 machines will use particulate filter technology that can require periodic maintenance, cleaning and replacement. The bottom line is that it will be important for service technicians to keep up with the technology, and leading manufacturers should provide resources in order to do so.
Driving Product Innovation
Tier 4 compliance will undoubtedly be one of the biggest forces driving innovation in construction equipment technology for the next several years, so be on the lookout for even more advanced fuel consumption and after-treatment technologies. As a manufacturer that has dedicated itself to leading through innovation, we here at Takeuchi promise to continue our commitment to our customers and to the construction, landscape and rental markets.
Gary Bryan is the national warranty manager for Takeuchi-US, based in Pendergrass, Ga.