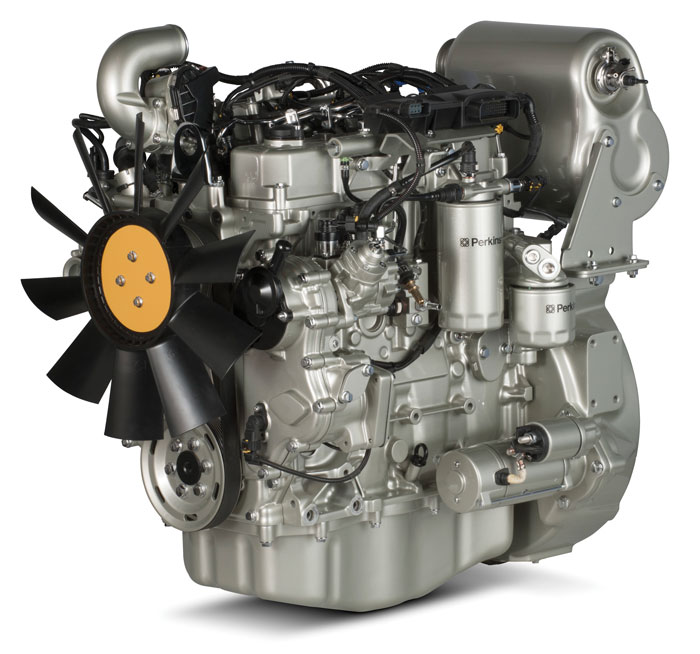 Today's off-highway diesel engine manufacturers must deliver power solutions which not only meet global emissions standards but which also deliver against the performance criteria required by each customer for their differing applications. Our expertise and understanding of the requirements of our customers, their machines and of course the end-user needs, have been developed over a long time, and is knowledge we've used and applied to our latest range of diesel engines which are not only designed to meet the U.S. EPA Tier 4 Interim and Final emissions standards but also deliver a number of performance benefits for the end-user.
For almost a decade, our team of engineers have been designing solutions for Tier 4 Interim and at the same time, creating a pathway for Tier 4 Final; work which has been supported by our investment in our largest ever engine program and the introduction of our Technology Integration Workshops (TIW), in which we've invited original equipment manufacturers (OEMs) in to our on-site Collaboration Center to work side by side with our engineers to create the optimal solution for each application.
The TIW program has overseen more than 500 engine/machine installation projects for more than 150 global OEMs but the benefits are being seen and felt beyond the engine bay. Today it is on site where the improvements are being delivered and experienced by end-users. Sharper engine response, more productive duty cycles and better fuel economy are just a few of the outcomes that have been realized from the TIW program which has helped advance engine/machine integration to new levels, allowing OEMs to offer their customers a more competitive compact machine.
In today's competitive industry, we are working closely with OEMs to help provide them with clear differentiators in terms of overall machine performance, while ensuring that end-users gain a range of benefits from improved productivity to lower operating costs. The knowledge and industry experience behind every one of our power solutions means the Perkins 854F-E34TA delivers the performance and productivity required by OEMs. The engine's compact size gives great installation flexibility, making it an ideal solution for a variety of equipment.
Designed to meet Tier 4 Final emissions standards above 75 hp (56 kW), the turbocharged four cylinder, 3.4 liter model incorporates specially optimized selective catalytic reduction (SCR) technology. Packaged separately from the diesel oxidation catalyst (DOC) module, it can be mounted in either a horizontal or vertical position, which gives compact machinery manufacturers greater installation flexibility in the engine bay and easy access for maintenance and service.
Space saving is further supported through the absence of a diesel particulate filter (DPF) by increasing the common rail fuel pressure to 1,800 bar and introducing a four valve cylinder head. The Perkins 854F-E34TA uses a single stage turbocharger with SMART Wastegate to deliver power and response all the way through the work cycle. The new design allows the engine to deliver power of up to 121 hp (90 kW) and torque performance up to 490 Nm at 1,400 rpm, allowing for maximum productivity, whatever the job.
As far as the end-user is concerned, the uplift in performance has not come at the expense of fuel consumption, with the 8 percent improvement in specific fuel consumption (SFC) previously gained at Tier 4 Interim, being retained. In fact with the addition of a second liquid, namely Diesel Exhaust Fluid (DEF), we expect the net fluid consumption of our Tier 4 Final products to improve over our Tier 4 Interim products. Diesel fuel consumption will improve and will be partially off-set by DEF consumption, with a net fluid consumption improvement overall.
Mike Cullen is a product marketing specialist at Perkins Engines Co. Ltd., based in Peterborough, U.K.