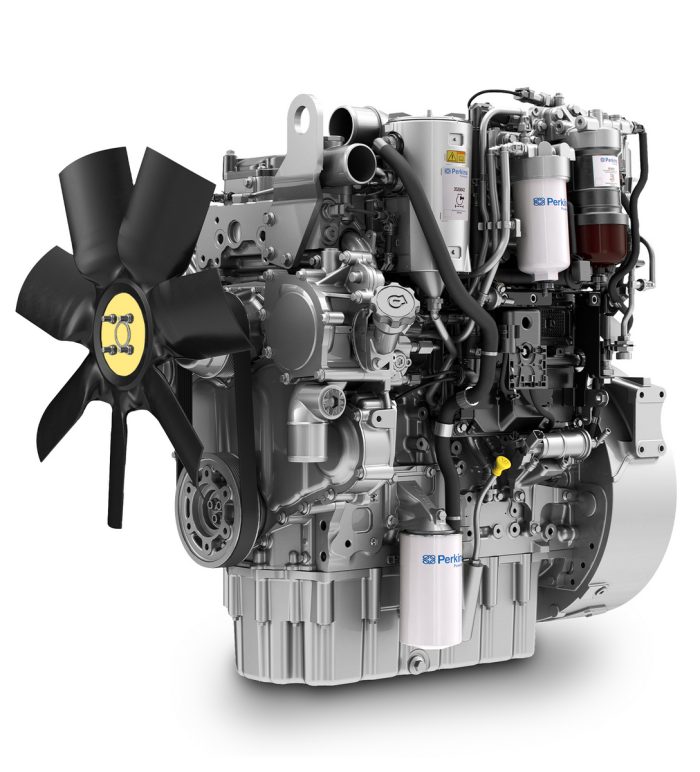 For original equipment manufacturers (OEMs) that need to jumpstart development programs and accelerate speed to market for new products, Perkins demonstrated a new range of comprehensive integration, mechanical, electrical, software and controls engineering capabilities at CONEXPO-CON/AGG a couple of weeks ago. Designed to help customers continuously explore new ways to optimize their equipment's performance, efficiency, and power density using conventional, hybrid and next-generation energy sources, Perkins' offerings are helping deliver smarter solutions to advance sustainable power.
"Throughout our history, Perkins has combined confidence and curiosity to challenge conventional wisdom and help humanity power ahead," said Steve Ferguson, President of Perkins. "Now is the time to demonstrate our industry leadership by exploring new ways to help customers and end users solve their ever-evolving challenges."
Perkins Goes Beyond Engines to Provide Comprehensive Powertrain Expertise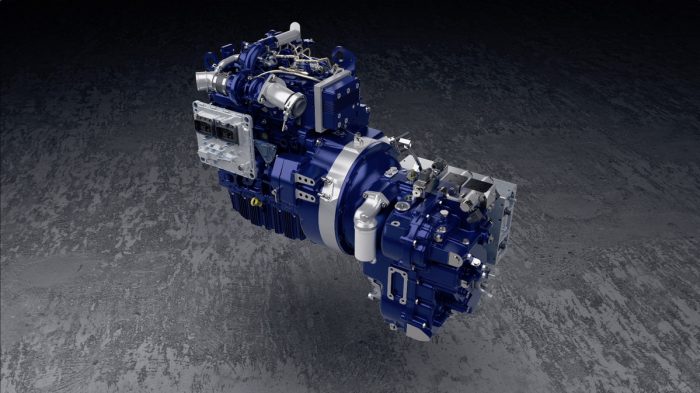 As new power system approaches become more complex, Perkins continues to evolve and deliver smarter solutions that advance sustainable power through its global Customer Machine Engineering Team (CMET). CMET connects multi-disciplinary experts from around the world who give OEMs on-demand access to skillsets and insights they need during their research and development, design, engineering, and production process life cycles. CMET's capabilities are in increasingly greater demand by OEMs' engineering departments seeking inspiration and guidance as they specify integrated powertrain solutions that are designed to produce less emissions as compared to traditional diesel-powered internal combustion engines.
"OEM research and development teams already face intense pressures from accelerated development priorities and limitations on resources," said Jaz Gill, Perkins Vice President of global sales, marketing, service, and parts. "Through the immensely talented and equipped Perkins CMET, we're strategically positioned to help OEMs achieve better outcomes faster with lower development costs, especially in the adoption of next-generation powertrains."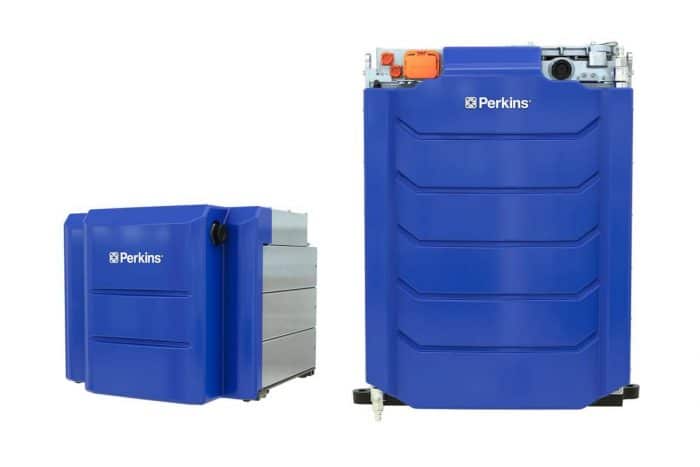 To illustrate CMETs capabilities, Perkins exhibited an integrated, end-to-end diesel-electric hybrid powertrain at CONEXPO a couple of weeks ago. The solution is highly configurable for a wide range of off-highway applications, with the featured configuration being suited to backhoe loader or telehandler applications and consisting of a scalable 48-volt battery module, powershift transmission, 20 kW motor-generator unit, inverter, and an advanced energy control module.
Perkins also spotlighted its deep and growing component and systems integration expertise in electric-driven powertrains, building on its announcement of its battery development program at bauma in October 2022. See image above.
Perkins Collaborates with Customers to Challenge Conventional Wisdom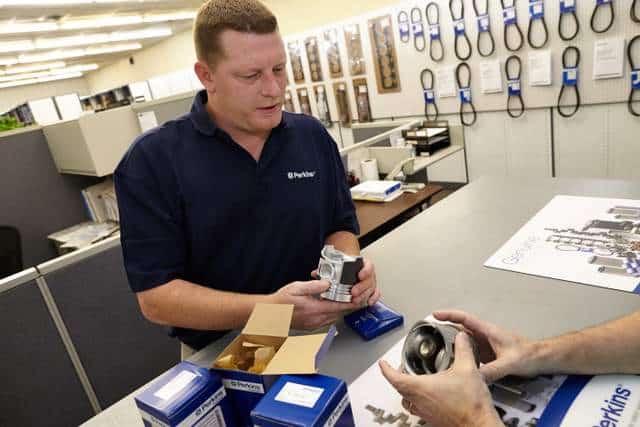 CMET's advanced capabilities are just one way Perkins is evolving to better connect with and support customers. To reflect its commitment to customer-focused problem solving, Perkins has made transformational changes spanning its worldwide operations, research and development, and product and service offerings, including aftermarket support. Perkins has an array of inventive products that mitigate long-standing technical and operational barriers customers face on the path to a more sustainable, lower-carbon future.
By collaborating with OEMs that are evaluating diverse powertrain alternatives, Perkins and the new Customer Solutions team can:
Help product teams select tailored solutions that meet their specific requirements and deliver the optimal balance of owning and operating costs they need by applying deep engineering expertise, wide-ranging market sector knowledge, and a power source-agnostic approach.
Help equipment manufacturers evaluate considerations such as power needs, application types, duty cycles, operating environments, run time, fuel availability, emissions standards, decarbonisation initiatives, resale value, own versus rent approaches, maintenance, and many other factors.
Steer projects from concepts to prototypes to functional, fully tested machines by evaluating system requirements; optimizing system architectures; managing system controls development, calibration, and verification; and performing final system validation.
Deploy machine development competencies built over the past decade to assist OEMs with world-class engineering resources and state-of-the-art testing facilities that have provided millions of hours of customer support.
Provide machine operating expertise on more than 5,000 different off-highway applications. Perkins engineers manage the design, test, and machine sign-off process, providing OEMs with a 3D model design and a machine ready for the next stage of manufacturers' development process while protecting valuable intellectual property (IP) by keeping confidential data secure and safe.
Serve as an efficient single source for supplying all components needed for integrated powertrain systems, ranging from engines, transmissions, electronics, and self-calibrating controls for conventional solutions to batteries, inverters, motors, motor-generators, cooling systems, software, and other critical elements for new-energy configurations.
Mini excavators are making big waves on jobsites all over North America. Click here for the latest news on these machines and the companies that make them.