With EPA Tier 4 Interim requirements right around the corner, more Tier 4 machines hitting the jobsite. The latest announcement comes from Case IH, which just shipped the world's first Tier 4 Interim tractor.
The engine in the new Magnum Series tractor uses Selective Catalytic Reduction (SCR) to reduce particulate matter and nitrogen oxides in emissions while actually boosting power, and improving fuel efficiency and durability.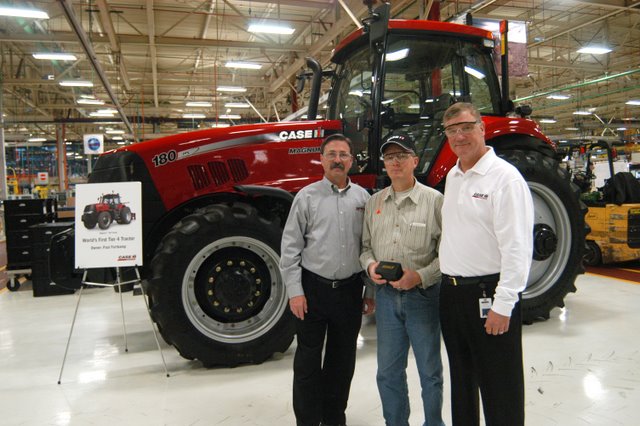 Case IH believes the SCR technology in the new Magnum Series tractors is superior to the Exhaust Gas Recirculation (EGR) technology. EGR recirculates exhaust back into the engine air intake. In high-horsepower applications, this approach uses more fuel, leads to hotter engine temperatures and requires more maintenance.
"SCR is a game changer," said Tom Dean, high horsepower tractor marketing manager, Case IH North America. "It is the best answer for farmers to be ready for government-mandated emissions standards now and in the future. Case IH leadership on this technology is a competitive advantage that positions us to capture more sales with North American producers."
SCR treats emissions with Diesel Exhaust Fluid (DEF), which is a stable, non-toxic solution of synthetic urea and deionized water.The DEF tank is simply filled during routine refueling, and SCR technology takes over from there, mixing DEF with the exhaust to create harmless nitrogen gas vapor and water.
The EPA's Tier 4A emissions standards, which take effect in 2011, mandate cleaner and more efficient engines. These measures will reduce nitrogen oxides and particulate matter produced by 90 percent over previous generation engines utilized by agricultural manufacturers.