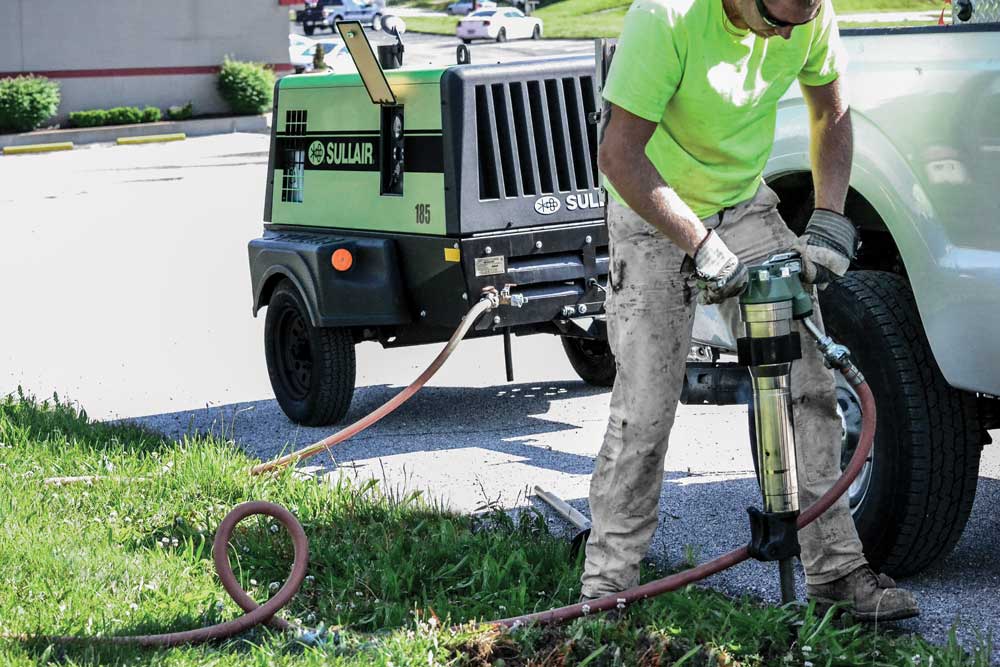 When we choose which equipment to highlight and honor in our Innovative Iron Awards, inevitably other machines and manufacturers get left out. Out of those not chosen, there's always a batch that almost made it. Units and ideas that were included in the first big pool and survived many cuts and in the end it's sad to leave them out. So, here are five more pieces of compact equipment we'd like to recognize as being great additions to the marketplace in 2019.
Sullair 185 Series
Sullair teamed up with Caterpillar to bring a C2.2, four-cylinder engine option to its Sullair 185 Series of air compressors, offering customers and rental companies a big service and power choice. The product was also redesigned to enhance fuel efficiency and include an oversized, 27-gal fuel tank providing up to 10 hours of runtime.
Massey Ferguson GC1700 Series
The GC1723E and GC1725M subcompact tractors are built on a proven drive train and look and feel like their bigger brothers. The GC1723E (22.5 hp) and GC1725M (24 hp) are available as tractor only, tractor with loader or a tractor loader backhoe. Rad features range from a joystick for easy loading to a 12-volt outlet for powering motors on attachments.
Takeuchi TB250-2
The TB250-2 compact hydraulic excavator is impressively performance-based. Its high-flow auxiliary circuit is standard, making it outstanding for attachments, and it has a big cab, boasting a deluxe high back suspension seat, low effort pilot controls, a 5.7-in. color monitor, Bluetooth radio and Takeuchi Fleet Management (free for two years).
Vermeer CTX160
With a rated lift capacity of 1,600 lbs, 16.7 gpm of auxiliary hydraulic flow and a width of 42 in., the vertical-lift Vermeer CTX160 mini skid steer delivers performance while remaining compact and nimble. Vertical lift is rare in this category. Bonus: The CTX160 is backed by a three-year/3,000-hour extended limited warranty on the loader arms.
Yanmar Brahma Diesel UTV
Yanmar is capitalizing on 100 years of diesel engine tech and a famously reliable 993-cc, three-cylinder Yanmar diesel for its 2019 Brahma diesel UTV. There's 12.2 in. of ground clearance, 65 gal of storage, 17-cu-ft all-steel cargo bed box and a list of standard features/accessories from electronic power steering to adjustable ride height HPG shock absorbers.
Keith Gribbins, Publisher
kgribbins@benjaminmedia.com
Tags:
Massey Ferguson
,
November December 2019 Print Issue
,
Sullair
,
Takeuchi
,
Vermeer
,
Yanmar