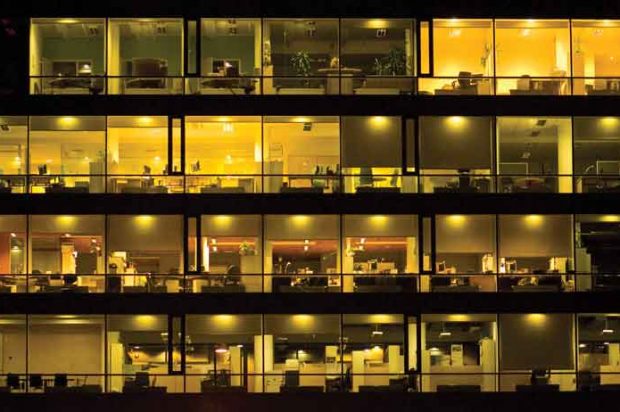 A trepidatious market still vexes construction contractors (and trade magazine publishers as well). The great recession that cycled low in 2008 is still on the minds of professionals in the construction and equipment industries. Companies went out of business, machine sales plummeted and workers mass exited the industry. Today, things are better, but for how long? Well, according to nearly all the associations covering the industry right now, the market looks solid into 2017, which is reassuring news. There will be hurdles, but housing is slowing creeping back and commercial construction of buildings is red hot right now.
The American Institute of Architects (AIA) recently released its semi-annual Consensus Construction Forecast, a survey of the nation's leading construction forecasters. AIA projected that construction spending will increase nearly six percent for 2016, with next year's projection being an additional 5.6 percent gain. Commercial construction is leading the charge. Just check these growth numbers from AIA:
Market Segment Consensus Growth Forecasts        2016    2017
Overall nonresidential building                                             5.8%    5.6%
Commercial/industrial                                                            11.7%    6.5%
Hotels                                                                                          17.9%    7.6%
Office space                                                                                14.7%    7.5%
Amusement/recreation                                                             10%    5.7%
Education                                                                                     6.5%    6.3%
Healthcare facilities                                                                   2.3%    5%
Housing, which has traditionally fueled much of the compact equipment market, is steadily getting back to normal. According to a forecast from the National Association of Home Builders' (NAHB) chief economist Robert Dietz, single-family production will expand by more than 10 percent in 2016 and the robust multifamily sector will level off.
Of course, nothing's for sure. If the U.S. economy overall slows, that could extend to the construction industry. Oil and gas producers will continue to struggle with 1) low prices, 2) keeping people employed and 3) making a profit, and road and highway work is only expected to show modest growth (like 4 percent) in 2016 and beyond, according to the American Road and Transportation Builders Association.
But as long as interest rates remain relatively low for borrowers, building homes and commercial projects should continue. Unemployment is low, and folks are spending money (the consumer price index shows little sign of inflation). And, America continues to be the focus of global machine manufacturers who feel like they'll sell more equipment here than in Europe or the BRIC nations. These are all positive signs rolling toward the end of 2016.
Keith Gribbins | Associate Publisher
kgribbins@benjaminmedia.com