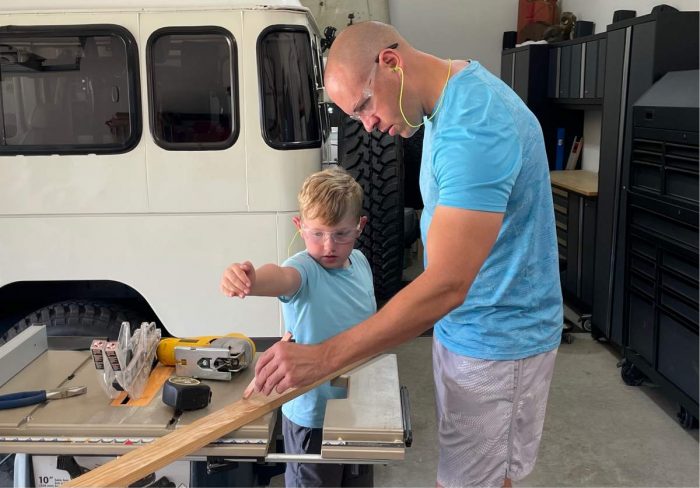 Before every Caterpillar press event, there is a safety briefing. Even if we're sitting in a conference room, discussing product over PowerPoint, a presenter will start the presentation by going over the emergency exits, asking about CPR training and sharing plans for severe weather situations. Safety is an enormous part of Caterpillar culture. The company even has a division dedicated to it — Caterpillar Safety Services.
"We're about 30ish people — mostly located in North America and Australia," explains Justin Ganschow, business development manager with Caterpillar Safety Services. "We serve mainly construction, quarry and aggregate mining and utilities customers, but then there's also niche industries — manufacturing, food production — we've even worked with some higher education institutions around the world with culture and leadership, but over 90 percent of what we do is with external companies. We also serve our internal Caterpillar facilities and occasionally a Cat dealership or two."
Caterpillar Safety Services can help contractors in several ways, implementing employee programs for safety, coaching leadership, assessing company culture and providing different types of cultural and leadership training through live workshops, e-learning and even virtual reality modules. Backdropped by the pandemic, safety programs and protocols have become amplified — even beyond the workplace — which is why Caterpillar Safety Services' newest focus is Safety at Home. According to the National Safety Council, 80 percent of injuries occur off the jobsite.
"If you get injured off the job, you're likely not coming to work on Monday," explains Ganschow. "So, putting together resources, not only for those typical tasks you would do in the garage or around the yard, but also for kids around the house, is an easy way to apply safety at home. We can teach our kids about safety in ways that are meaningful to them and include them in conversations about potential hazards of a project around the house. It's important to not only have a safety plan at home, but for everyone to know what it is and how to implement it if needed."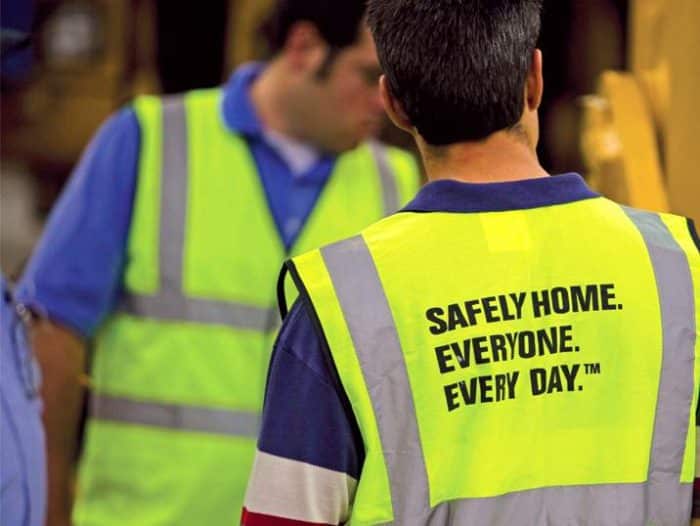 Here's an example: Ganschow notes the best way to get off autopilot at home is by stopping and thinking about a routine task before you get started. Really think through what's at stake if something goes wrong and how you can consciously mitigate the risks. It's about planning, reminders and recognition and can include everything from tips for evacuating your home during fires and hurricanes to bringing a bag of safety glasses, gloves and hearing protection to cut firewood.
"On the safest jobsites, they're very intentional about safety," says Ganschow. "They set clear expectations about safety. They know what tools to use and how to use them safely. If something goes wrong, they know what to do and who should do it. And most importantly, employees get recognized when they do something safely. All of these things that our customers do, people can do at home too."
Start simple. Buy a nice set of safety glasses and hearing protection for working around the house. Catch a family member doing something safe and recognize them for it. Collect all the emergency numbers and put them somewhere everyone in the family can see it. Then go a little further. Visit cat.com/safetyathome to learn how you can bring more safety home and then back to the workplace.
Keith Gribbins is publisher of Compact Equipment.
For reprint and licensing requests for this article, please click here.
Tags:
Cat
,
Caterpillar
,
September 2021 Print Issue