Global equipment manufacturers continue to show interest in the American off-highway equipment sector. That is a promising sign. I recently noticed Spanish equipment maker AUSA, which specializes in forklifts, telehandlers and dedicated dumpers, made a point of announcing its commitment to the United States, attending both The ARA Show and World of Concrete over the last two months. AUSA also just inked a deal with McConnellsburg, Pa.-based JLG, which is now selling the AUSA supplied SkyTrak 3013 telehandler — maybe the smallest unit on the market (below).
French-based Mecalac, which specializes in compact construction equipment, entered the U.S. market in 2016 via a subsidiary in Boston. Groupe Mecalac S.A. bought Terex's Coventry, U.K., operations in 2017, acquiring Terex's factory for backhoe loaders, site dumpers and compaction rollers, also known under the Fermec, Massey Ferguson and Benford brands. Mecalac also makes extremely cool, high-end compact excavators on both wheels and tracks with a unique off-set boom, but it's the rebranded Mecalac dedicated dumpers that the company has been pushing into the American rental market so far, competing with other European brands like Wacker Neuson, Fiori and AUSA mentioned above.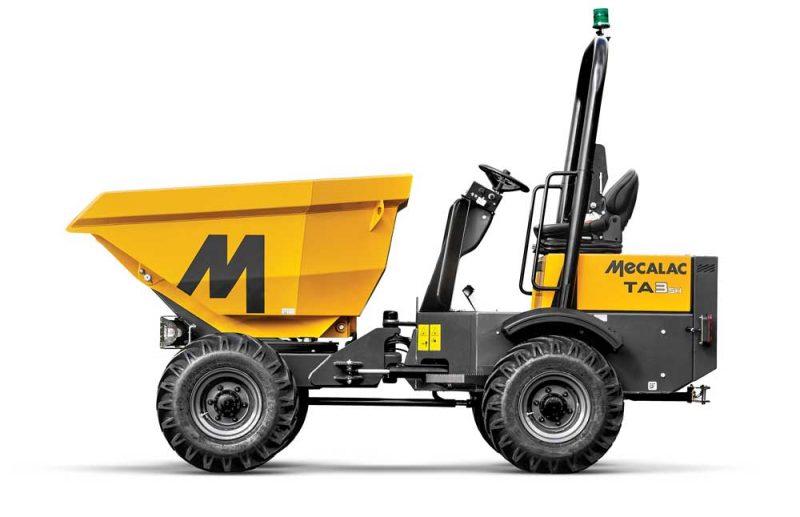 I have also noted in previous iterations of this column the recent surge in small articulated wheel loaders, which are popular in Europe. Bobcat just entered this growing market, and that has brought renewed attention to companies like Finland's Avant Tecno, which has been producing these articulating tool carriers since the 1990s. Italy's MultiOne, also an industry veteran, is now supplying Vermeer Corp. with its entire range of small articulated wheel loaders.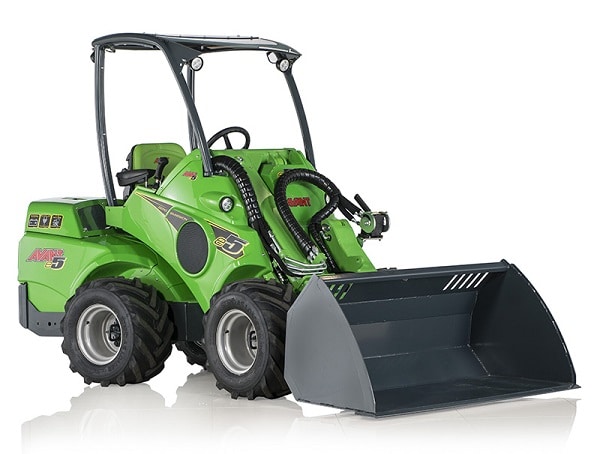 It's not all European interest either. China's LiuGong has been cautiously releasing more skid steers, track loaders and mini excavators onto U.S. dealer and rental lots, and recently Australian-based Kanga Loaders has announced, hey, we're back in the American market in a big way, exhibiting proudly next to parent company Digga at The ARA Show. If you didn't know, auger and attachment expert Digga bought Kanga in 2009, but has kept the company at arm's length. Kanga makes stand-on compact tool carriers on wheels and tracks (pictured above). The company helped invent the mini market back in the early '80s — along with Toro's Dingo product — which as that brand implies, also comes with a similar Australian backstory.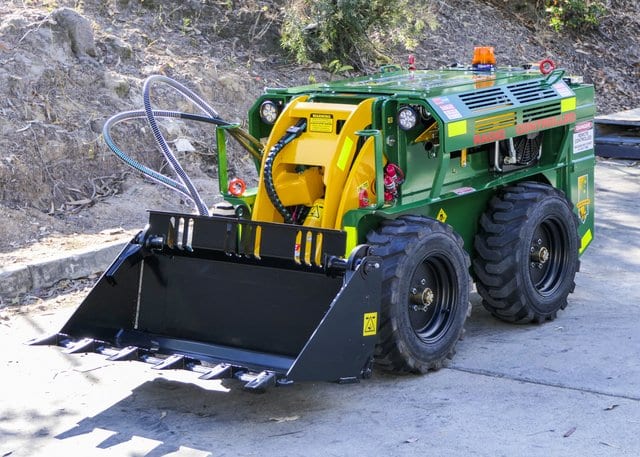 While Kanga has exported into the United States for over 30 years, it has now set up a facility in Iowa to grow its expansion into the North American market. It's another example of how busy the U.S. equipment sector is today, especially in the compact categories. The big question always is: Who will be in it for the long run?
Keith Gribbins, Publisher
kgribbins@benjaminmedia.com
Tags:
AUSA
,
home
,
JLG
,
March 2020 Print Issue
,
Massey Ferguson
,
Mecalac
,
Terex
,
The ARA Show
,
World of Concrete