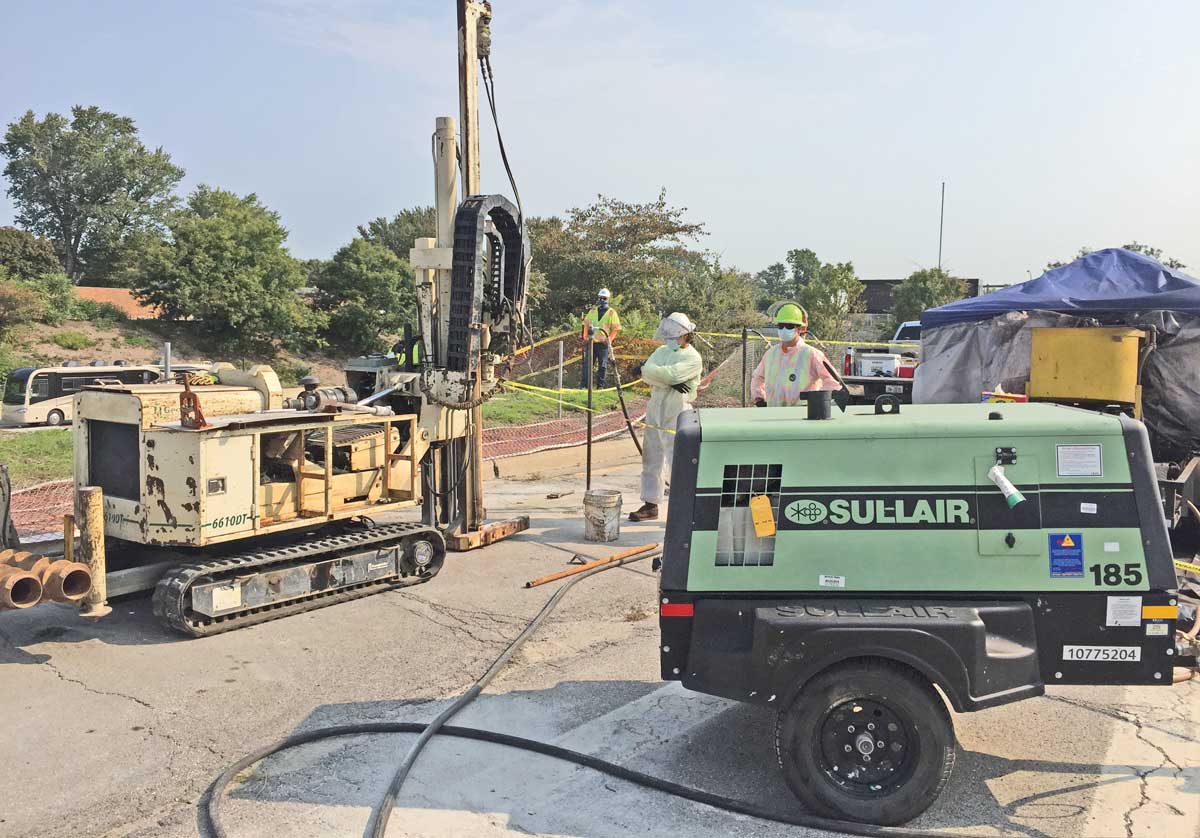 2023 is upon us, and as we shake off the unprecedented ups, downs and sideways of the past three years of pandemics, inflation, supply chain woes, global conflicts and more, it's time to look forward to what should be an exciting future for the compressed air industry. The following is a breakdown of five major trends in compressed air technology and innovation to add to your watchlist.
Electric Avenue
The increasing threat of climate change is shifting how businesses operate. Consumers and governments are demanding and mandating businesses in every industry operate in a more environmentally friendly manner. How we work, manufacture and otherwise do business needs to therefore change and evolve to stay competitive and compliant. The construction industry and its use of portable compressed air is no different. Alternative fuels and electric power sources in compressed air systems are some ways those in construction and industrial manufacturing can meet these new environmental standards. In the European Union, HVO or hydrotreated native vegetable oil, which is produced through processing renewable waste lipids, is already widely used in construction equipment and tools. While HVO fuel price and consumption is higher than diesel, the emissions can be up to 80 percent lower. Expect to see this alternative fuel pick up more steam in the United States in the future.
Electric air compressors are also beginning to really gain traction, particularly in Europe. Electric air compressors have a lot of benefits to tout — aside from the obvious carbon emissions reduction — including lower total cost of ownership (operating, maintenance and purchase costs to green rebate opportunities and added flexibility). Emissions-less portable air compressors can be used indoors or out and, because they are often significantly quieter, they can be used for longer and off hours — all while delivering the same power as their diesel counterparts.
Efficiency, Efficiency, Efficiency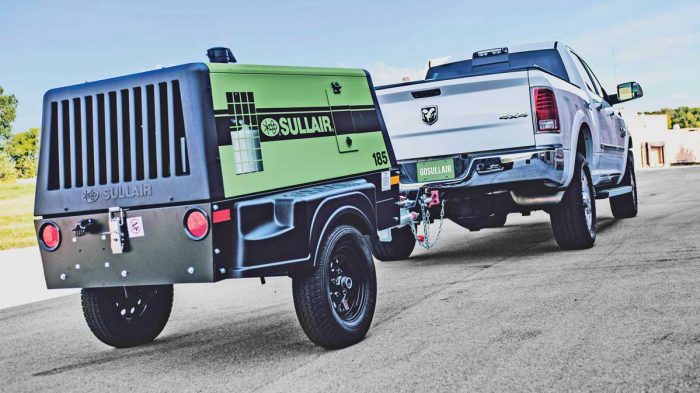 Dovetailing with electric air compressors and alternative fuels is the continuing pursuit of all things efficiency wherever and whenever possible. Efficiency can be in air production and the matching of load supply with demand. It can be in better engine fuel efficiency — meaning not only savings from fuel prices, but fewer trips to refuel. And, efficiency can be in maintenance cadence/cost including lubricant and filter quality and more. The portable air compressors of tomorrow (and today) need to capitalize on every efficiency opportunity and innovate deeper into the efficiency spectrum to remain relevant.
Where's the Remote?
Not that kind of remote, but you get the idea. Remote monitoring is already a trend and distinguishing selling feature on portable air compressors — and with good reason. Remote monitoring helps with asset tracking, diagnostic intel and maintenance alerts such as fuel pressure. When managing your single compressor or a fleet of 20+ air compressors, remote monitoring is instrumental in helping busy (and even not so busy) users and owners keep track of maintenance needs before the compressor fails, increasing uptime and utility. The future trend for remote monitoring will include expanding on what can be monitored remotely and to what extent. Added features and technologies such as remote turn on and off and more nuanced efficiency and service alerts will be commonplace in the very near future.
Keeping It Simple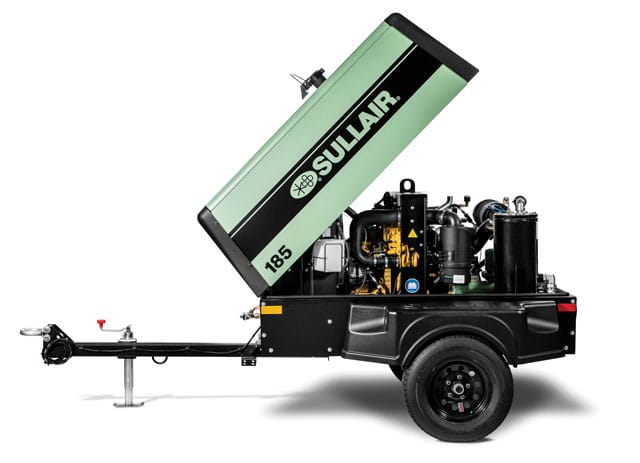 Another trend in compressed air is the rise of common core engines. Common core engines meet both U.S. and more rigid European Stage 5 requirements. These ultra-efficient engines not only provide more efficiency, but they significantly reduce particle emissions (up to 25 percent in some cases). With efficiency requirements constantly being updated (are you sensing a theme here around efficiency?), engine manufacturers have found that supplying highly efficient common core engines even in markets with lower emissions restrictions is cheaper than selling less efficient engines that need to be upgraded as market mandates change.
Lessons from the Past
The supply chain shortages due to the post COVID-19 return to business hit many businesses hard. While supply pressures are easing, and demand for air compressors and other equipment should be loosening up, it just hasn't happened yet and may not for a while. We truly are in a unique supply environment and that may be the trend for the immediate future. Stocking up on inventory, despite higher prices from supply chain shortages, is continuing and it's not something we are used to seeing. Hard earned supply risk mitigation efforts will keep demand for critical machinery, such as air compressors, high for the foreseeable future and may impact how businesses plan and buy for the long term.
2023 is here and whatever this year brings, in the compressed air market at least, it is sure to include innovations in efficiency, thoughtful purchase planning and advanced remote monitoring. An exciting year indeed.
Jerel Cole is a senior product manager for Sullair.
I hate to be the bearer of bad news, but sometimes you can't have it all… unless you rent. From finding the right dealer to scoring the perfect rental machine, we have you covered!