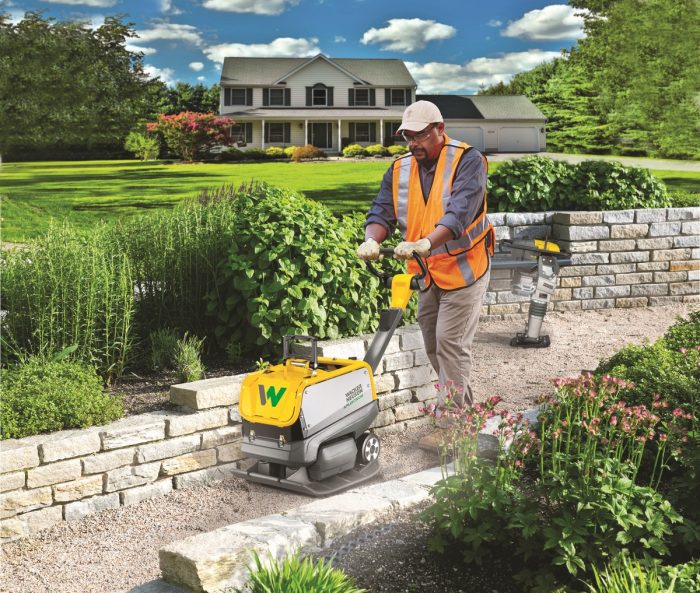 Wacker Neuson has once again taken the lead in zero-emission compaction equipment with the development of the industry's first battery-powered reversible plate. The APU3050e emission-free direct drive system and overall height makes it ideal working in trenches and indoors, as well as on job sites that have strict environmental or noise guidelines to follow.
The APU3050e reversible plate is powered by the common modular Battery One battery system that is used for a variety of the company's zero-emission products. A key benefit to the APU3050e with the battery system is that it is extremely easy to use. It is simply started with the push of a button, even at low temperatures and at high altitudes. Depending on the application, one battery charge can be enough for the typical compaction tasks of smaller applications, however it is recommended to have two batteries and a quick charger available for larger jobs, which is more common for a reversible plate. The machine provides consistent power throughout the entire charge. When the battery needs to be changed, it is simply removed from the charger and installed into the machine without any special tools. Because the operator is not exposed to any exhaust emissions, the machine can be used without restrictions in trenches, tunnels and interior spaces. This also provides contractors with new application opportunities.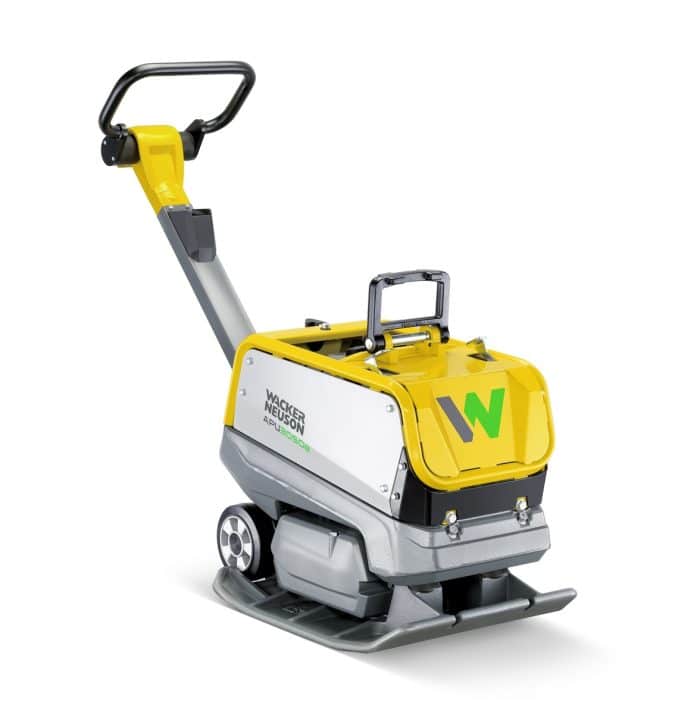 The APU3050e reversible plate offers many of the features that make Wacker Neuson's conventionally powered models industry favorites. The intuitive guide handle continuously adjusts the speed by an easy comfortable movement. The proven system provides continuous forward and reverse travel speed along with spot compaction. The APU3050e weighs 486 pounds and comes with a 19.7-inch wide base plate. It produces 6,744 pounds of centrifugal force and can compact up to 6,135 square feet per hour. An integrated wheel set makes moving the machine around the job site or shop easier.
An additional benefit to the battery-powered APU3050e is that it is maintenance free. The motor is mounted directly on the base plate and does not require a V-belt, therefore no maintenance is necessary, reducing operating costs and spare parts cost. The rugged metal frame protects components from damage. The versatility of the Battery One system allows all the components to be used be used on Wacker Neuson's single direction, battery-powered plates, rammers or the internal backpack vibrator.