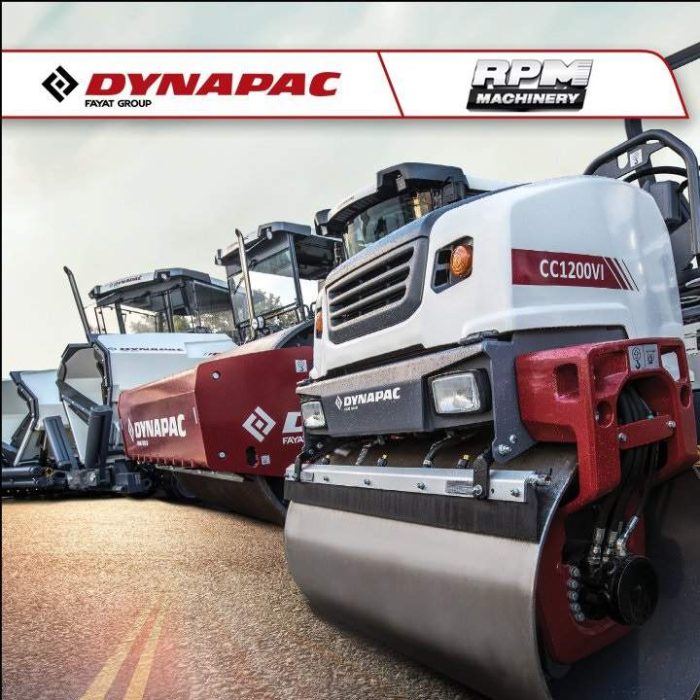 Dynapac North America recently announced a new equipment dealer partnership with RPM Machinery in Indiana. This addition will provide customers with access to Dynapac's quality compaction, paving, compact equipment, parts and support to four locations in central Indiana including Indianapolis, Franklin, Fort Wayne and Lafayette.
"RPM Machinery is excited to begin our partnership with Dynapac North America," said Vince Davitto, Sales Manager at RPM Machinery. "With the goal of serving our partners and the state of Indiana, we look forward to expanding our equipment offering with Dynapac's high-quality products throughout the state."
The multi-generational family business focuses on putting the team first while building relationships that support and maintain the communities they serve. RPM is active within several local and international organizations to help their customers, industry and neighborhoods at large.
"The partnership will broaden our reach to the Indiana market, making Dynapac equipment accessible for more customers," said Jim Bansen, Sr. Director of Dealer Sales and Channel Development. "We look forward to growing with RPM Machinery as they offer exceptional customer service. I know they will continue to build the communities with products and solutions for customers' needs."
RPM Machinery is the third new partnership Dynapac North America has established in 2023. It also adds to the over 200 dealer locations in North America, expanding the availability to provide jobsite confidence with lower cost of ownership equipment to more contractors in the Midwest and across the country.
We'd love to keep in touch! Check us out on Facebook, Twitter and LinkedIn!