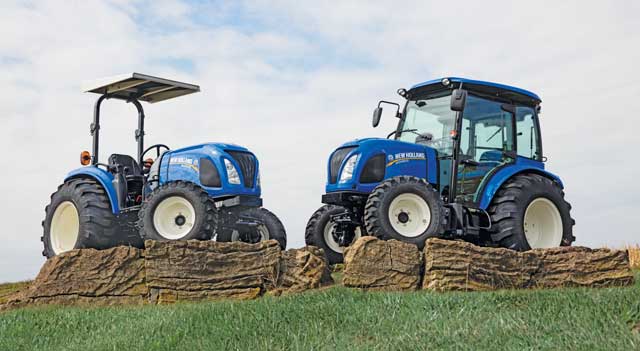 No matter how many hours of work you've put on your compact tractor during the winter months, you need to do some summer maintenance to prepare it for another season of heavy, dependable usage. Inspections on compact machines are especially important because of their inconsistent usage. Batteries discharge. Fluids leak. Rodents gnaw. So, it's important to have your compact tractor and mower attachments inspected to ensure their safe operation for the next time they're needed. As the old saying goes, "An ounce of prevention is worth a pound of cure."
For the most comprehensive preseason maintenance check, your dealer has the expertise, tools and OEM parts to bring your equipment back to peak working condition before spring. Ask about their inspection programs and any special financing incentives that make equipment maintenance both easy and affordable. For the do-it-yourselfer, follow these 10 basic steps to help your compact tractor awaken from its hibernation. Always consult your operator's manual for your tractor's specific maintenance guidelines.
No 1: If there was fuel left in the tank over the winter, you may want to drain the tank and fill it with fresh fuel. This will make sure that there is no water in the fuel from normal condensation and help the engine start up.
No. 2: To ensure proper startups, be sure to inspect the battery for charge and cracks and check connections/terminals for corrosion. Clean and inspect battery connections to ensure that the cable-to-battery terminal contact is clean. Next, make sure the battery is fully charged, as batteries tend to discharge while sitting idle. If needed, recharge the battery with a good battery charger. To minimize stress on the charging system and reduce the risk of overheating and failure, do not use the tractor alternator. Alternators are designed to maintain battery charge, not to recharge a dead battery. Once the battery is recharged, the alternator will keep it that way when you run the machine.
No. 3: Check fluids and top off or replace them as needed. Condensation over the winter can draw moisture from hydraulic transmission fluids. Excessive moisture buildup in this fluid can result in poor hydraulic response and rough or noisy shifting. Fluids keep your tractor lubricated and cool. It really doesn't cost that much to keep them fresh and well filtered. Inspect and replace all fluids and filters, including coolant/antifreeze, engine oil and hydraulic oil, and don't forget to replace the air filters. Consider asking your dealer to do a fluids analysis. Signs of wear can often be detected through fluid analysis well before a catastrophic failure occurs.
No. 4: When performing your inspection, be certain to check for clogged grease zerks or lack of grease on moving parts and joints. These are the kinds of things that can cause accelerated rate of wear and premature failure.
No. 5: A tractor's performance depends largely on its wheels and tires. There is little that's more frustrating than to have an urgent need to use your tractor and find it incapacitated by one or more flat tires. Carefully check all the tires for cracks, cuts and air pressure to ensure consistent tire wear and prevent tire failure. Bring air pressure to proper levels on all tires.
No. 6: Inspect for mice. They like to crawl under the hood and chew on wires.
No. 7: Although arguably not as important on a tractor as on a vehicle that travels the highway, wheel bearings must be in good shape to ensure the reliable performance of your tractor. Look carefully at all wheel bearing areas, checking for any moisture, wear or lack of grease that can cause failure and safety concerns while your machine is operating. If you find problems, attend to them right away.
No. 8: Inspect and replace filters as needed. Check the air filter canister and connections for cracks or loose clamps. This will eliminate the possibility of dirty air bypassing the filter, which can reduce engine performance and longevity.
No. 9: Check all lights and warning flashers. To maintain safety for both operator and machine, look for any cracked lenses or burned-out bulbs or warning lights.
No. 10: Check belts for wear and weather-related cracking. Compact tractors equipped with mower decks are particularly important here, as drive belts provide power to the cutting blades. But tractors also depend on belts to power water pumps, alternators, hydraulic pumps, etc., which are needed for reliable performance. Investigate any cracks, tears and dry rotting that can lead to belt breakage, slippage or inconsistent battery charging. It is better to err on the side of caution with belts and replace any that are questionable.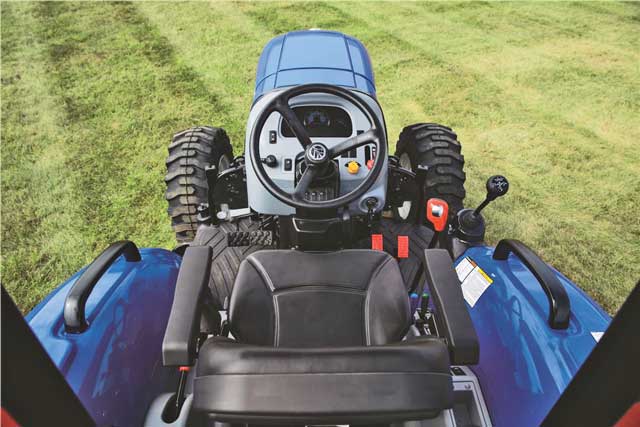 Keep in mind, too, that your premaintenance inspection doesn't stop with the tractor. It also includes the attachments.
To get your mower ready to go, the blade should be removed and sharpened or replaced. You can sharpen the blade with a file or grinder, or you can have it sharpened at a local small engine repair shop or hardware store.
Check belts for wear and weather-related cracking. Check the tension on the mower belt. The belt should be taut but not tight. Replace the belt if there are frayed spots or any other signs of wear.
Check fluid levels in gear boxes.
Lubricate the linkages and any other moving points/grease fittings.
When in doubt, ask your dealer to inspect the mower blades and cutting edges for wear or damage that can result in poor performance, increased wear and higher fuel consumption. Rototillers also should be inspected for bent, missing or damaged tines that can lead to poor tilling performance and increased wear on other tines and the machine. Now is also a good time to consider any accessories and upgrades that can enhance your comfort and safety: canopies for those cold and rainy days, radios that alert you to weather, grill guards that protect your equipment and three-point quick hitches that can make your life easier. The list goes on.
Whether your machinery has been hibernating or working since last winter, it's important to inspect it carefully to be sure it will be in peak condition before the season of maximum use begins. Don't forget that many dealerships offer preseason inspection programs that include special incentives, such as free analyses of engine and hydraulic oils to help you get set for summer.
Todd DeBock is the compact tractor product marketing manager for New Holland.