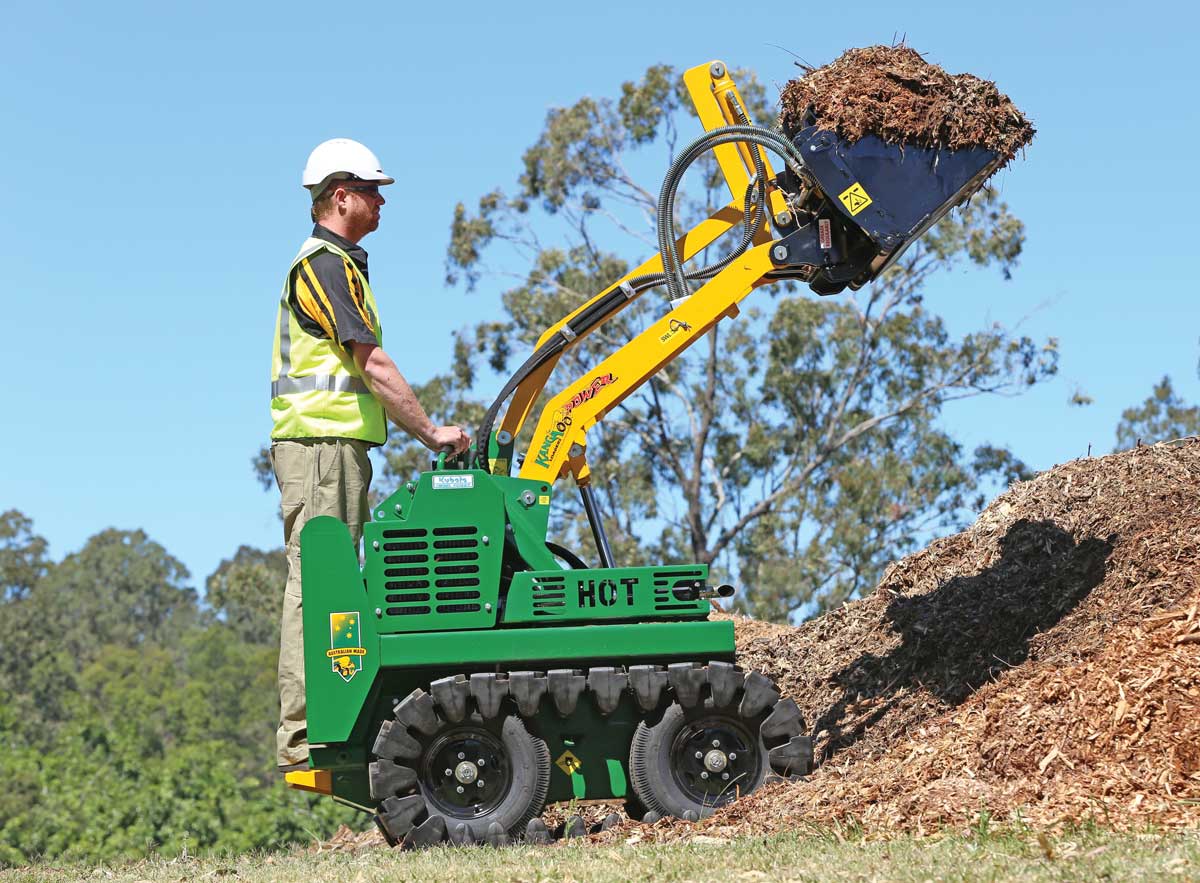 Nine Models Including a Remote-Controlled Unit
Built in 1981, Kanga Loaders were the very first commercially produced stand-on mini loaders. Today, Kanga Loaders is the leading compact utility loader manufacturer in Australia and has started on a strategic vision of distributing its product range internationally.
Originally designed as a motorized wheelbarrow in Australia, the concept developed into an earth-moving tool that would bring innovation to many industries. The machine has been tried and tested on one of the world's harshest continents for 40 years. Kanga Loaders currently offers five ranges of compact utility loaders in North America: 2 Series, 6 Series, 7 Series, 8 Series and the Remote-Control Loader.
The Kanga 2 Series Loader is the smallest in its range with a width starting at approximately 31.8 in. When site access becomes a problem, the 2 Series is the popular choice among landscapers and contractors. It is powered by a Vanguard 305777 Petrol engine and comes in either a wheeled (KK216V) or tracked (TK216V) configuration.
The Kanga 6 Series Loader is a wheeled machine, which comes in either a gas (PW628) or diesel (DW625) configuration. Due to the ease of use and great safety features, they are a popular choice for rental yards and general contractors. They both come with large 23-in. tires for excellent ground clearance, faster ground speed and to make you more efficient on your jobsite. Perfect for all terrain with its independent four-wheel hi-torque drive system, it allows for travel over the most undulating places. With a hydraulic system pressure of up to 3,200 psi, it guarantees incredible power and durability.
The Kanga 7 Series loaders carry the same features as the 6 Series, however come standard with tracks for increased stability and reduced ground pressure and footprint. They are either equipped with the Honda GX690 gas engine (PT728) or the Kubota D902 3-cylinder diesel engine (DT725).
The Kanga 8 Series Loader is the company's largest model, which features increased lift capacity and longer reach. Best suited for hard-working attachments and tough site conditions, it comes standard with either tracks (DT825) or wheels (DW825) and equipped with a powerful Kubota D902 3-cylinder diesel engine.
All these loaders also carry safety features: A large operator platform allows for a wider stance to reduce fatigue, while a safety cell ensures the operator is enclosed within the operating platform, with side bump protection to provide additional support on rough terrain.
The Kanga TR825 remote-control compact utility loader was designed to minimize risk and improve productivity around hazardous and confined work areas. Standing 40 in. tall, the TR825 eliminates the need to use labor in small and often dangerous spaces such as culverts, under conveyer belts and on sloped ground. It is equipped with advanced safety features, such as unique ID codes, redundancy control and automatic emergency stop.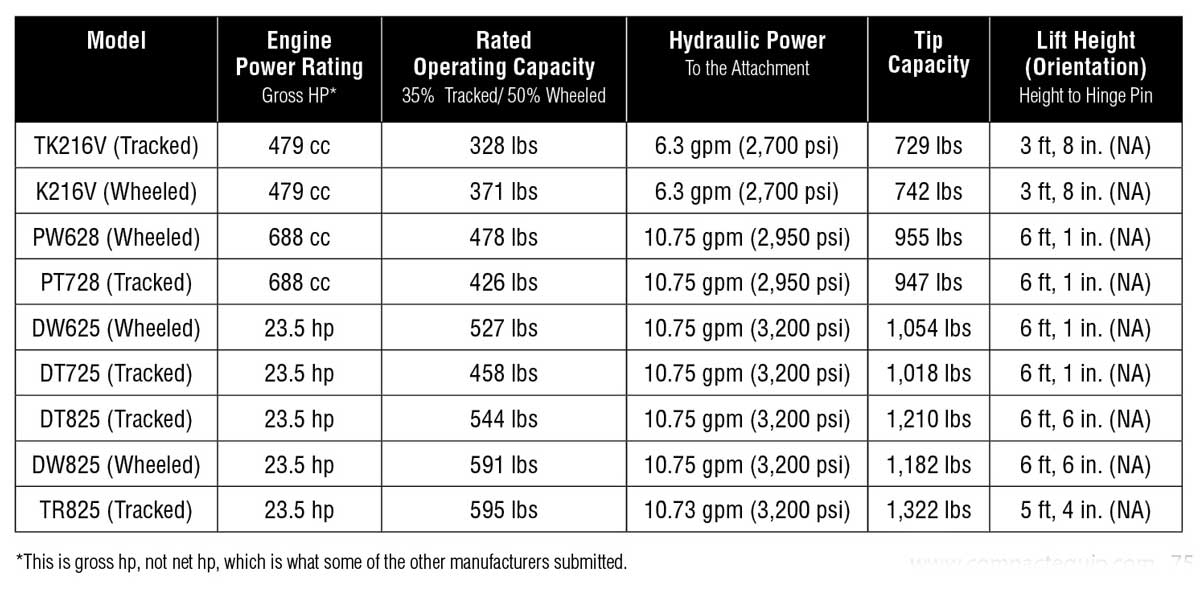 Advice to Buyers
"As compact utility loaders vary highly in their models and application, some questions before buying might help guide you in the right direction," explains Rod Lehpamer, Kanga Loaders general manager. "For example, what is your typical work environment? Will tracks or wheels be more suitable for your application, and how much ground clearance does the machine have? Does the loader have advanced engineering features such as self-levelling, and what are the ergonomics and safety features? What is the overall cost of maintenance?"
Tags:
July August 2021 print issue
,
Kanga
,
Spec Guide
,
Spec Guide 2021