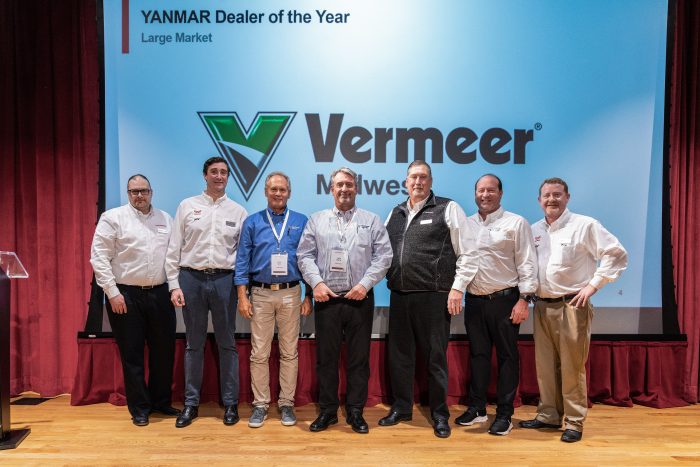 Yanmar Compact Equipment recently recognized three 2022 Dealer of the Year Award winners at its 2023 Dealer Meeting. Vermeer Midwest received the Large Market award, Chattanooga Tractor & Equipment was the Medium Market winner, and Hawkins-Graves won the Small Market category.
"The 2023 Dealer of the Year Award winners ensure our customers receive the utmost attention to detail and top-of-the-line service from their teams," said Jeff Pate, Director of Sales for the Yanmar Compact Equipment brand. "They go above and beyond in representing the Yanmar Compact Equipment brand and values."
Yanmar CE selected Vermeer Midwest as the Large Market winner. The dealer has shown strong loyalty to the Yanmar brand for more than 15 years as they've served Illinois, Indiana, Michigan and Missouri. They have worked hard to share the benefits of Yanmar equipment and have maintained solid customer relationships, even in challenging market conditions.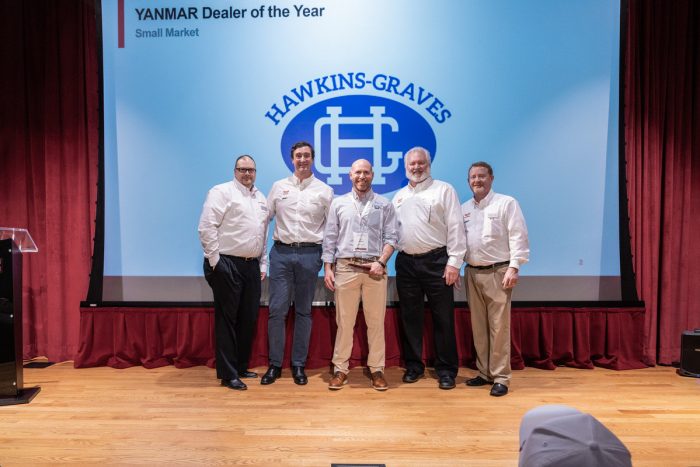 Tennessee-based Chattanooga Tractor & Equipment has been a top performer for Yanmar CE since 2015. The Medium Market Dealer of the Year Award winner believes in long-term relationships and taking care of the customer by providing top-quality equipment combined with outstanding parts and service.
Yanmar CE is proud to choose Hawkins-Graves as the top dealer for small markets in 2022. The Virginia-based dealer is a full-service construction equipment, sales, rental and service organization providing compact and heavy equipment to the market. Recognized by their customers, peers and suppliers as market leaders, Hawkins-Graves provides top value standards in all areas of operation.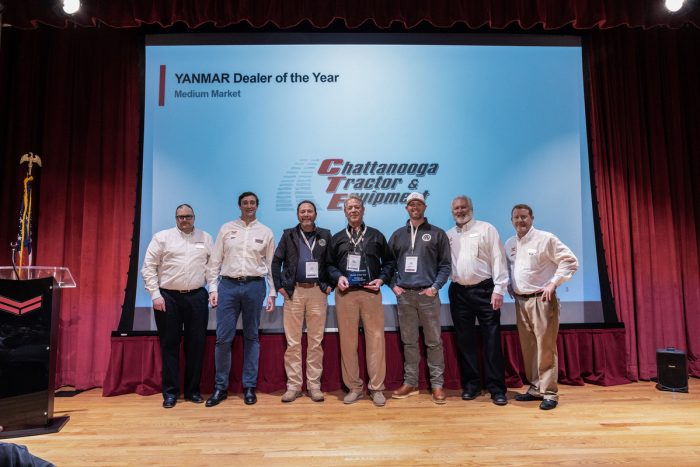 Yanmar is a leading global player in the industrial machinery industry. In the compact equipment sector, Yanmar was first to market with the launch of the first self-propelled mini excavator in 1968 and its invention of the revolutionary zero-tail excavator in 1993. Yanmar Compact Equipment has four production plants in Japan, France, Germany, and the U.S., to deliver a range of products and services to the global market. For more details, please visit the official website: www.YanmarCE.com.
We'd love to keep in touch! Check us out on Facebook, Twitter and LinkedIn!