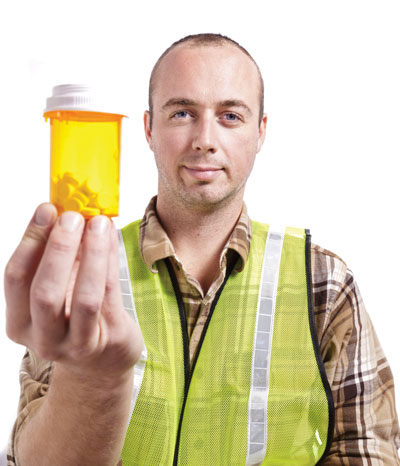 The Patient Protection and Affordable Care Act (often just called ObamaCare) was supposed to be in force by now. Instead, the law is being implemented piecemeal, with provisions being arbitrarily waived and other implementing systems (like its site Healthcare.gov) malfunctioning from the start. The result is uncertainty — including among construction contractors, who are waiting to see what happens next.
"There is a lot of confusion. That is the one thing I am most disappointed in, that it is not as clear as one would like," says Florentino Gregorio, president of Anchor Construction Corp., headquartered in metro Washington, D.C. Gregorio also is chairman of the National Utility Contractors Association (NUCA).
The law was intended to make healthcare more universal, while increasing the quality of care and slowing the growth of costs. Critics doubted the law would produce such simultaneous outcomes — plus let people keep their current coverage if they wished to do so. Early indications suggest the critics may have been right.
"At the moment, I don't see that this is going to benefit my company or my [200] employees," Gregorio says. "It is just putting more demands on all of us and when you put more demands on everyone, at the end of the day, it is going to cost more money. The idea sounds good, but so far I can't say that it is going to benefit us."
What's the Impact?
Contractors across the country who were willing to share their thoughts report that either they don't yet know how so-called ObamaCare will affect their businesses, or they don't like the impact to date. An exception was Tiffany Duntley, president of Extreme Excavating in Clackamas, Ore. "It has not impacted us at all," Duntley says. "Our union workers get medical coverage through the union that is well above the minimum in the law. For our nonunion staff, our policies are well over the minimum."
Consequently, Duntley doesn't expect any benefits for her 40-person company, which is under the 50 employees-and-above threshold for company compliance. On the other hand, she says, "I am told when we renew the next time for our nonunion employees, the cost will go up, but that's a year away."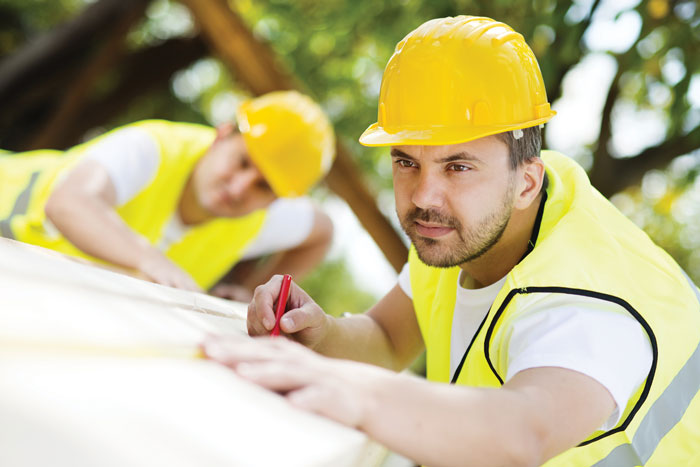 For ObamaCare, virtually none of its employer health insurance mandates, penalties and requirements apply to firms with 49 full-time workers and less. Under the new healthcare law in which the employer mandates kick in at the 50th full-time employee, companies must now justify the firm taking on the considerable burden of growing with ObamaCare, which includes: providing health insurance for all full-time employees or pay an annual penalty; various new taxes and fees related to health insurance; and regulatory oversight checking up on full-time vs. part-time workers. Now there is widespread discussion among construction contractors on how to keep a payroll under 50.
"I have talked to so many contractors who are so concerned about getting to 50 employees," says Ryan Schmitt, president of Petticoat-Schmitt Civil Contractors in Jacksonville, Fla. "They are doing everything in their power not to grow their businesses. I hear that so regularly."
The threshold is not in any way theoretical to Schmitt: His company is just under 50 employees and is preparing to rise slightly above it. Schmitt says he changed his insurance renewal date to accommodate provisions in the act and the renewal premiums came in "very high. Regardless of whether you are above 50 or below, the ripple effect is really hitting everyone. Being below 50 is not going to protect a company."
Schmitt says the bottom line for him is "we cannot not grow — that is not and do the things we want to do. We're going to have to go above 50 employees and figure out how to handle it."
Matthew Brenteson of Brenteson Companies in Big Lake, Minn., is "waiting to see how it is going to wash out. My [12] employees are covered through the union, and I haven't got any real good direction about what is going to happen."
This much he has figured out: "I don't know what the long-term endgame will be," says Brenteson. "I just know it is going to dip into everyone's pocket more. My dollar amount will go up and the co-pay will go up for the employees. In my opinion, if we are going to take on higher cost, we need to be able to charge higher prices, and I don't know if the economy can handle that."
Compliance Counsel
Jeffrey Bennett and Thomas Santa Barbara are principals of Direct Retirement Solutions. They authored a white paper on the effect of ObamaCare on construction companies, which the Associated General Contractors of New York circulated in its March 2013 newsletter. The paper targeted open shop contractors and recommended contractor compliance, suggesting ways the law might help companies in their project bidding. Contacted in December, Bennett says nothing really has changed since the white paper was issued, though waivers and permutations have delayed the effective date.
"I don't believe that this law is going away," he says. "The toothpaste is out of the tube. I think we will continue to see changes to adapt to the realities of the market, but overall the government is not going to be taking a lesser role in our healthcare system. I believe the best course is to work toward compliance in a timely manner."
ObamaCare was sold as an overhaul that would insure 30 million poor people, lower the cost of healthcare for everyone else, help balance the budget and not affect your own private plan, but these immense governmental overhauls have unintended consequences, most of which are not welcome. Bennett acknowledges that the law has been "needlessly disruptive. This has been painfully obvious to everyone as the president continually changes the rules by executive order," he says. "All we can do is plan based on what we have in front of us today, but when that changes seemingly each week, it tends to make people as well as business owners throw their hands in the air."
He acknowledges that staying under 50 employees might be an advantage for some contractors. "Contractors are experts at running the numbers. They need to do the same for ObamaCare. Perhaps a more important question is what will it cost a business to stay under 50 employees? As an entrepreneur and business owner myself, I believe that business either grows or it dies. Limiting the growth of a business to avoid a government regulation can be like shooting yourself in the foot."
Your private plan very well may change as a direct result of the healthcare legislation, if you work for or run a company that offers a high-coverage, low-cost plan as a perk of the job. For many good reasons and some not-so-good ones, ObamaCare targets high-end plans with a pretty hefty tax on the employer. Implementing the new law has also involved passing huge amounts of regulations about how insurers can operate, so how would Bennett counsel contractors at this point? He suggests a contractor should first "calculate the cost of compliance before you panic. It might not be all that bad. The second point is to work with someone knowledgeable on how best to structure your benefits plan. The construction business is unique, so it's worthwhile to find an advisor who is knowledgeable about the industry and can tailor a strategy that is best for your company."
Schmitt in Florida says everyone is "frustrated. Contractors say, 'Hey, give us the rules so we can know what to do,' but they can't even get that. It is a difficult climate to operate a business in. I think we are going to look back in history and see how detrimental this was."
Gregorio, the NUCA chairman, says the organization didn't lobby against ObamaCare as it was being debated in 2009 — "not as much as we would like to have done. It was just so much up in the air. Now we have to fight it."
Gregorio says association leadership is researching the status of the law in advance of issuing recommendations to its membership. "We have to get our hands around it," he notes. We'll continue to keep you updated as we get our arms around these ever-changing laws too.
Giles Lambertson is a freelance writer for Compact Equipment, based in Winchester, Kan.
Tags:
NUCA
,
ObamaCare