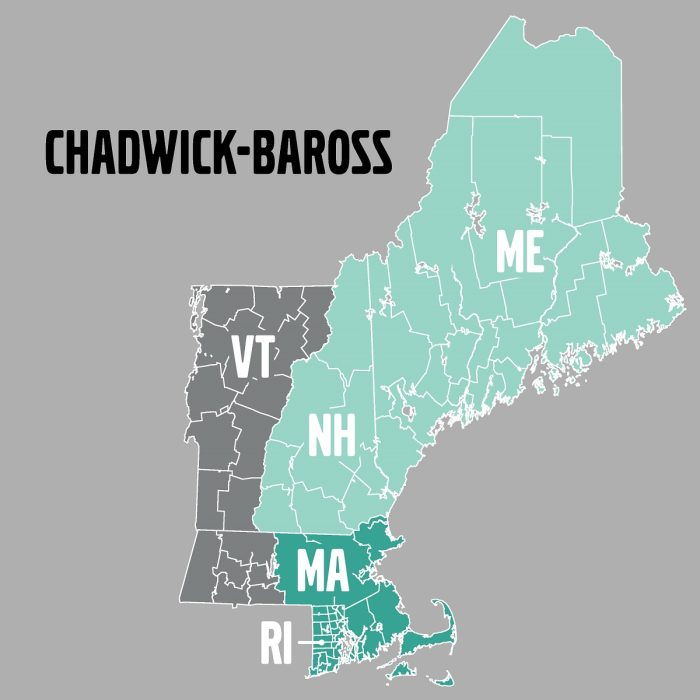 Chadwick-BaRoss Inc., a well-established member of the Volvo Construction Equipment dealer network for Maine and New Hampshire, is expanding their footprint in the Northeast with the acquisition of the Volvo and SDLG assets of Woodco Machinery Inc.
Woodco has long served as the exclusive Volvo CE dealer for eastern Massachusetts and Rhode Island. Through the deal, which took effect on April 1, Chadwick now becomes the Volvo CE exclusive dealer for the territory. Chadwick will offer a full suite of Volvo machines and services through its existing and future locations in these states.
"We thank the Benard family, who owned and operated Woodco Machinery, for their four-decade partnership with Volvo Construction Equipment, and we appreciate their service and commitment as a Volvo dealer," said Stephen Roy, president of Region North America, Volvo CE.
"I'm excited to grow our relationship with Chadwick-BaRoss," he added. "They offer exceptional experience, presence and customer service, and I know that their strong performance will continue in their newly expanded territory."
Chadwick-BaRoss has been providing equipment in New England for nearly 100 years and offers new and used machines for purchase and rent in a variety of applications, including construction, forestry, public works, and waste and recycling.
"Volvo is a highly respected name among our customers, and we've had great success with Volvo products in Maine and New Hampshire," said Jim Maxwell, president of Chadwick-BaRoss. "I'm excited to bring Volvo machines and Chadwick-BaRoss service and support to our new customers in Massachusetts and Rhode Island."
You love dealer news. Can't get enough, right? Well, click here for more. Like, lots more.