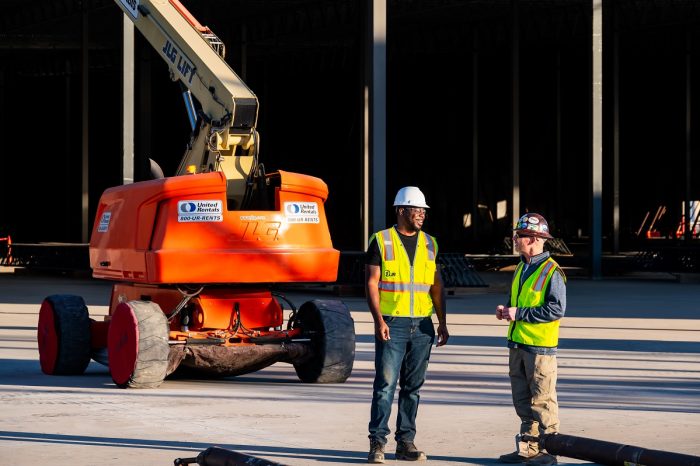 United Rentals Inc. recently announced a multi-year, sustainability-focused partnership as a sponsor of University of Southern California Athletics. The agreement includes United Rentals being the participating sponsor for USC's Zero Waste Football Game and the Zero Waste Men's Basketball Game.
As part of the sponsorship, United Rentals will have a strong presence during both football and basketball seasons. Additionally, United Rentals will be providing equipment for use by USC Athletics.
"With its long-standing commitment to sustainability, United Rentals is an ideal partner for our Zero Waste games," said Drew DeHart, vice president and general manager, USC Sports Properties. "Their industry-leading initiative to reduce the environmental impact of their company and customers provides great synergy with our efforts to prioritize sustainability through awareness and engagement."
The goal of the Zero Waste games is to divert at least 90 percent of game day trash away from landfills by recycling and composting. This year's Zero Waste Football Game will be USC hosting Arizona State on October 1, 2022. The Zero Waste Basketball Game will be announced later this year. USC was overall winner of the Pac-12 Zero Waste Challenge for the 2021 football season as well as overall winner of the challenge for the 2021-22 basketball season.
"We are honored to join USC in promoting sustainability among the Trojan community through our sponsorship of the football and men's basketball programs," said Esiah McNeil, Southwest Region Vice President, United Rentals. "We look forward to joining USC Athletics in advancing their platform for building awareness and engagement for best practices in waste diversion."
To learn about the United Rentals sustainability program, read the company's latest Corporate Responsibility Report. The program includes a goal to divert 70 percent of waste from landfills by 2025.