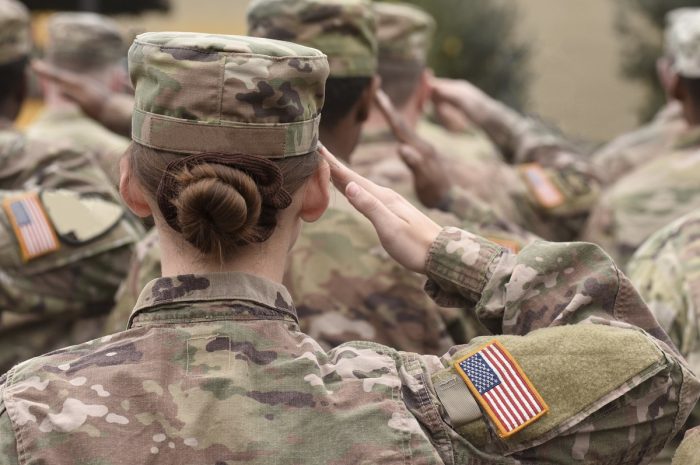 People with military training and experience can be a great asset to the construction industry. This is especially true in a time when many contractors face challenges filling job openings. With Veterans Day approaching, United Rentals Inc. recently shared three ways contractors can support veterans looking to work in the construction industry.
Construction contractors looking to hire new employees often seek job candidates who are hard-working, safety oriented and able to perform effectively under stressful conditions. Construction can be a strong match for men and women transitioning from military to civilian life, and looking to join an industry that offers good wages and competitive benefits.
Veterans typically have a set of base skills valued by construction companies. These include wheeled/tracked vehicle mechanics, ground support equipment technicians, and repairmen and maintainers. Veterans have shown themselves to be able to overcome adversity in the field and in construction. They value team work, which is essential for safe, productive worksites, and understand how to demonstrate and respond to leadership.
"Veterans provide an excellent talent base for construction companies because they have a foundation of skills that are strong assets at the worksite," said Kelly French, Veterans – talent acquisition program specialist, United Rentals. "Many people with military experience have traits and qualities contractors look for in new hires: loyalty, integrity, dedication, service excellence and a focus on safety. It's a smart move for companies to build on what veterans have learned in the military to address hiring needs with skilled, motivated people."
Here are three steps contractors can take to support service men and women and veterans seeking to join the construction industry.
Military Skills Translator. While some military-based skills are easily transferable to construction, others, like infantry or combat experience, can be more difficult to leverage. Contractors can help by adding a tool like a military skills translator to their websites. These online tools allow service members and veterans to input their military occupation code (MOC) and receive an instant list of open positions that match their various skills and attributes.
Companies can customize a military translator to Military Occupational Specialties across all branches, and identify those that would fit and what roles they would likely translate into. The tools can significantly change the job-seeking experience for service members and veterans, helping them to find employment matches that may not be immediately obvious.
Job Fairs. Construction companies can participate in job fairs that target military personnel and veterans. Recruiters can also engage with employment outreach programs such as Work for Warriors and Hiring our Heroes as well as programs offered by the U.S. Department of Veterans Affairs.
Work-Study. Contractors can provide work-study programs that help veterans transition into civilian positions. These programs deliver job-readiness instruction including a mix of intensive technical training and corporate skills training. They give veterans a solid underpinning of workplace expectations and enable them to assimilate into new roles more quickly and effectively than traditional routes to employment.
For example, United Rentals partnered with Workforce Opportunity Services to develop the Service to Employment Program (STEP). The program offers ten weeks of in-class and hands-on training, where veterans learn technical and social skills, meet with company leaders and experience what it is like to work at a United Rentals branch.
Opportunities for Veterans at United Rentals
A significant portion of the United Rentals workforce comes from a military background. The company offers many roles that are a strong fit for the skills which veterans have gained through their service. To learn more about career opportunities for veterans and active military members, go to the United Rentals Careers military webpage.
Tags:
United Rentals Inc.