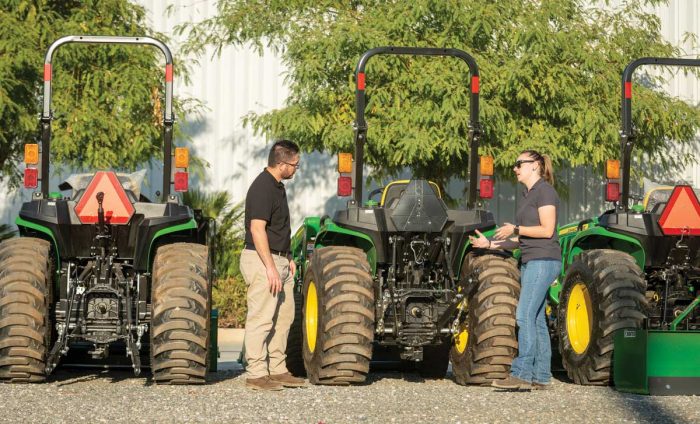 What all is included in an actual rental agreement? Well, for starters, the agreement structure varies a bit based on the rental house. At RDO Equipment Co., a John Deere and Vermeer dealer operating more than 75 stores in nine states from California to Minnesota, first a master rental agreement is set up, then addendums as needed. The master agreement includes all the legal info. Insurance requirements would be noted here. While they will vary, RDO, for example, requires proof of general liability and property insurance for demo, loaner rental and rent-to-purchase agreements.
The master also spells out that the renter knows how to safely operate, transport and maintain the machine, as well as what happens in the event of damages to the machine and any adjacent property or other equipment. If initial operator training or transport is needed, the agreement will include that. It also clarifies what maintenance is the responsibility of the renter and what is taken care of by the rental center or dealership. Basic daily maintenance typically is on the renter while more significant preventive maintenance is the responsibility of the center or dealership.
Finally, an agreement will clarify that rental payments are not being applied to a future purchase of the machine, unless it is a rent-to-purchase agreement. The addendum notes the equipment-specific details like the model number and monthly payment, and that the renter accepts the condition and will bring back the machine in like condition. The monthly payment portion will have a bit more info than the number itself. To have the best rental experience, be prepared to know all the details behind the process of renting equipment.
Dennis Howard is vice president of fleet and remarketing for RDO Equipment Co.'s construction equipment division.
Tags:
April 2021 Print Issue
,
Dealers
,
John Deere
,
RDO Equipment
,
RDO Equipment Co.
,
Rental
,
Vermeer