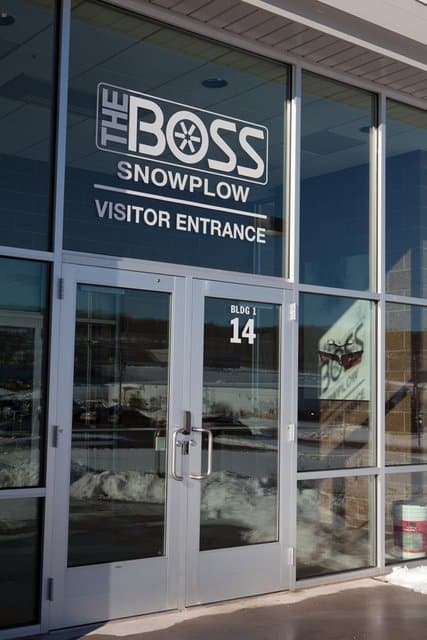 The Toro Co. continues to buy companies. Yesterday, the company announced that it had entered into a definitive agreement to acquire the BOSS professional snow and ice management business of privately-held Northern Star Industries Inc. The transaction is subject to customary closing conditions, including regulatory approvals, and currently is expected to close during Toro's fiscal 2015 first quarter.
Based in Iron Mountain, Mich., BOSS designs, manufactures and sells snowplows, salt and sand spreaders, and related parts and accessories, for light- and medium-duty trucks, ATVs, UTVs and loaders. BOSS sales in 2014 are anticipated to be approximately $125 million
"With the addition of BOSS to our existing market-leading professional contractor businesses, we are even better positioned to strengthen and grow our relationships with these important customers by providing them with the innovative and durable equipment and high-quality service they need for each season," said Michael J. Hoffman, Toro's chairman and chief executive officer. "We've long been interested in the professional snow and ice management category. We are impressed with BOSS' solid business performance and we are optimistic about the opportunities for growth through product line expansion and in international markets."
"Through this acquisition, we will gain another strong professional contractor brand, a portfolio of reliable counter-seasonal equipment, efficient manufacturing operations and a well-established and broad North American distribution channel for these products," said Hoffman. "In addition, BOSS brings a talented and experienced management team, a passionate and dedicated team of employees and a culture of innovation and customer service that is similar to our own."
"As a privately-held business in a smaller community, it is essential to us that BOSS transition to a company that not only is well-positioned to take us to the next level but also shares our commitment to innovation, customers, employees and the communities in which we live and work," said David Brule II, President of BOSS. "We are impressed with Toro, its rich 100 year history and consistent record of performance. Overall, it is a great fit for us. On behalf of myself and the entire BOSS team, we look forward to the next phase of the BOSS journey as part of the Toro family."
The purchase price is approximately $227 million, which Toro will pay primarily in cash except for $30 million that will be paid in the form of a three-year unsecured promissory note. Toro plans to fund the cash portion of the purchase price with cash on hand and borrowings under a new five-year unsecured revolving credit facility that includes a senior term loan. Toro expects this acquisition to be slightly accretive to fiscal 2015 earnings.