Toro has recently added Mid America Equipment of Wichita, Kansas, to their underground dealer network. The new equipment dealer will carry the full line of Toro underground equipment including directional drills, riding and pedestrian trenchers, vibratory plows and compact utility loaders. Mid America Equipment officially became a Toro underground dealer in May of 2017.
Mid America Equipment was founded in 2015, and from the beginning has been heavily focused on the underground utility segment. The company began by providing quality used directional drills, trenchers and vibratory plows to utility contractors. Ben Rogers, owner of Mid America Equipment, has over two decades of experience with underground equipment, and felt that a partnership with Toro was a great fit for his relatively young company.
"In just a few short years, we've built our reputation by focusing on two simple things — customer service and providing top-quality equipment," said Rogers. "The Toro name is synonymous with quality across a variety of industries, and we believe this newfound partnership in the underground segment will help us provide the best equipment solutions to our customers for a variety of different applications."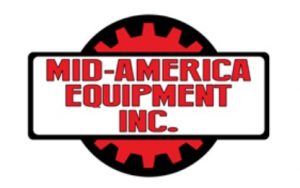 Before founding Mid America Equipment, Rogers started out as the lot hand for his family's dealership and worked his way up to a sales management position. According to Rogers, he would hear positive feedback regarding Toro equipment during his time in the field and on sales calls. This helped influence his decision to partner with the popular underground equipment manufacturer.
"All of us at Toro are honored to be part of the Mid America Equipment family," said Butch Greeninger, director of sales at Toro. "Rogers and his team are driven by hard work and integrity, and we feel these qualities very closely mirror our own as a manufacturer. We're excited to see what the future holds."
Mid America Equipment is located at 3405 N. Broadway in Wichita, Kansas.
For more info on Toro, click this link. Really, what else do you have going on?
Tags:
Kansas
,
Mid America Equipment
,
Toro