1. Warranty Programs
One enticing part of buying a new skid steer or compact track loader is its warranty and the peace of mind it provides. Manufacturers carry their own unique warranties on their loaders, so it can get confusing to figure out who offers what. Today, most loader manufacturers offer a two-year, 2,000-hour warranty, but there are loads of unique offerings on the market. Here are three examples that recently caught our attention.
Wacker Neuson offers its 3-4-5-year warranty. This particular warranty package includes a three-year or 3,000-hour standard, full machine warranty, four-year or 4,000-hour powertrain warranty that includes the engine, hydrostatics and axles, and a five-year or 5,000-hour warranty on electrical components that includes switches, electronic joysticks, instrument display, indicators and the wiring harness. According to the company, the 3-4-5-year warranty package was created to set Wacker Neuson apart from the crowded North American skid steer market.
"We introduced the package when we launched our medium frame series of loaders," says Nathan Ryan, product manager, skid steer and track loaders for Wacker Neuson. "These loaders were designed by our U.S. engineering team and are built in our Menomonee Falls, Wis., plant. Being relatively new to the skid steer market and knowing we had a world-class design, we were confident we could stand behind it with this leading warranty. We were then able to extend the warranty package to our large frame loaders that we recently introduced. Today, all new Wacker Neuson skid steers are backed by the 3-4-5 warranty. In part, the warranty was a result of feedback received from Wacker Neuson's dealer council. They wanted to know how we could differentiate ourselves, and we believe that offering the industry's best warranty speaks volumes to the quality and durability of our products."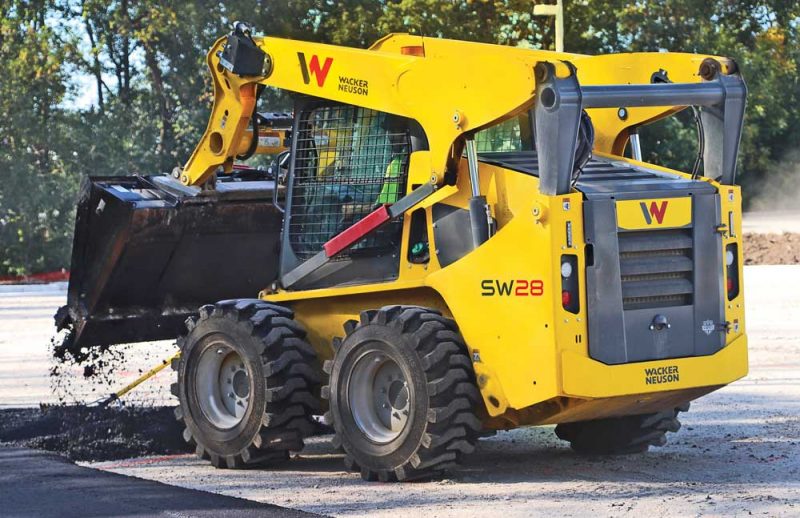 ASV recently introduced a two-year, 2,000-hour warranty on its Posi-Track loaders and skid steers in September 2019. The company says it's so confident in the performance of its tracks that the comprehensive warranty covers tracks for the entire warranty period — a deal ASV says buyers are unlikely to find anywhere else. In addition to the track coverage, ASV provides the industry's first and only compact track loader no-derailment guarantee.
"Most loader manufacturers now offer a two-year, 2,000-hour warranty, but we wanted to go a step further for our customers and give them more than the standard package," says Buck Storlie, product line manager at ASV Holdings Inc. "We decided to stand behind the reliability of our equipment and show buyers how confident we are in the quality by upgrading to the higher warranty, in addition to including track coverage for the full period and our no-derailment guarantee. We build our machines with a number of reliability features that make the upgraded warranty possible. Also, our Posi-Track loaders today just don't derail. I spent seven years overseeing our rigorous test track and not a single ASV machine derailed over 10,000 hours of testing. Our current customers also reassured us that our machines don't derail, so we wanted to add the warranty to assure potential new customers that derailment is not a concern."
In January 2018, Caterpillar extended its standard machine warranty on skid steers and compact track loaders from one year/unlimited hours to 24 months or 2,000 hours. This gave Cat customers even more confidence in purchasing from the manufacturer.
"We produce products of the very highest quality for our customers every day," says Kevin Coleman, product specialist for Caterpillar. "One way we can demonstrate this commitment to our built-and-delivered quality is via the standard machine warranty that is included with every Cat skid steer and compact track loader built. When purchasing a machine, if a customer desires additional coverage beyond the standard two-year/2,000-hour warranty, they can speak with their local Cat dealer to explore the details of the full range of Equipment Protection Plans [EPP] that are available to them."
Customers who opt to purchase an EPP for additional machine coverage do so to protect their equipment investment beyond the standard warranty. Coleman says these plans include many benefits such as making sure repairs are done correctly with factory-trained technicians and increasing your machine's resale value with transferable coverage.
2. Making a Claim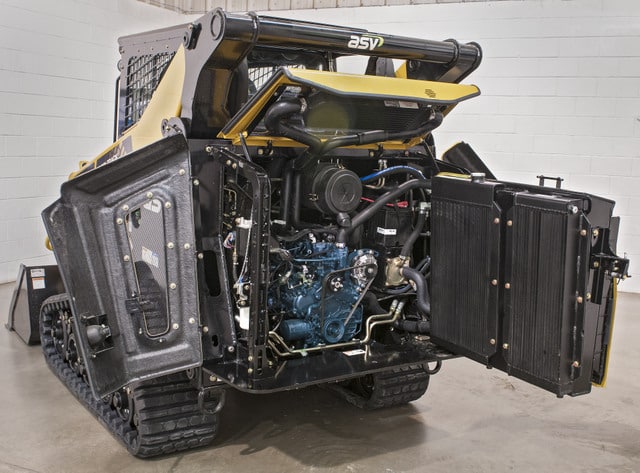 When purchasing a machine that comes with a warranty, Storlie says it's important to read through the included warranty statement to understand what is covered and how to proceed. This will help prepare an equipment owner if a claim must be filed.
"If an owner/operator's machine is damaged in a way that they believe is covered under warranty, they should contact their dealer as soon as possible about the potential claim," he says. "There, the dealer will work with them to assess the issue, make the repair and work with ASV to file a claim."
Manufacturers rely on their dealers to be the gateway between them and the customer filing a claim. Storlie says that ASV dealers can file a warranty claim for their customers on ASV's online warranty website after completing an eligible repair. This quick, easy-to-use website clearly displays all of the required information to complete the claim.
Wacker Neuson dealers work through the company's online dealer portal, which allows them to submit parts, labor, travel time and other costs for warranty consideration. The dealer portal also enables dealers to load photos that will help when shipping components.
"Wacker Neuson remains engaged with a full understanding of its dealer processes," says Jason Oglesby, director of technical services and aftermarket development for Wacker Neuson. "As a result, we publish best practices in documenting claim details. These publications help our network understand how to capture key details in writing a successful claim. These documents are published within the warranty policy, as well as in our Technical Service and Aftermarket Times newsletter and via an independent warranty claim guide. These resources are also featured in our Wacker Neuson University curriculum and are shared as best practices that serve dealers who are mostly all multi-line equipment distributors these days."
3. Preventive Maintenance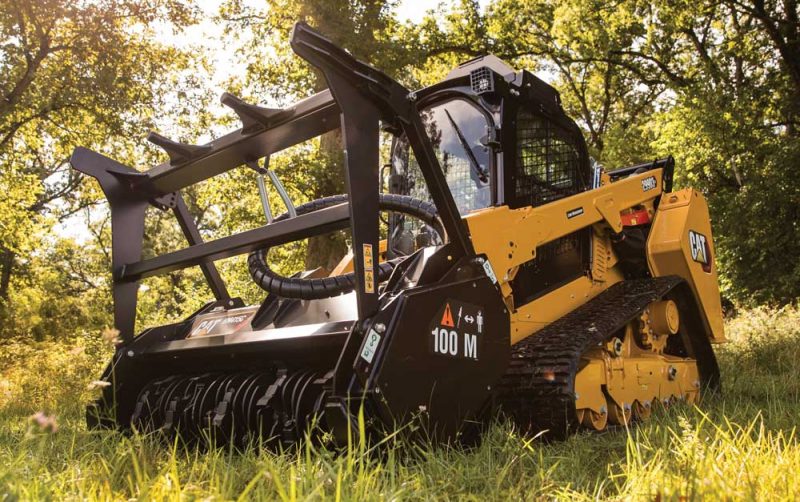 The best way to prevent machine failure and avoid repairs is keeping up to date on maintenance. An owner should follow the skid steer or track loader's maintenance schedule that's provided in the operator's manual.
"For skid steers and compact track loaders, setting up and following a maintenance schedule is key to your success and to keeping the total cost of ownership low," says Storlie. "Taking time for daily maintenance is cheaper in the long run than letting the system go. Every machine is different, so the ultimate guide to best practices can be found in your owner's manual. Some common tasks include greasing every 10 hours or so, changing the oil every 500 hours, checking fluids and monitoring radiator and air filters daily."
According to the manufacturers we surveyed, the main wear components on loaders include ground-engaging items such as bucket edges on attachments as well as pins. Coleman notes that the cutting edges and/or teeth on an attachment should be regularly inspected for wear so that they can be serviced when required. This ensures that the attachment is offering an operator maximum production.
Tires and tracks are another important maintenance point and obviously require different upkeep depending on the machine. For example, the tires on a skid steer should be kept at the proper pressure and examined for any damage. Coleman says that the tracks on compact track loaders have some different items to inspect with regards to wear.
"The main wear items on a CTL undercarriage are the drive sprockets, the roller wheels and the track," he says. "While the roller wheels will need to be replaced out eventually, the track and sprocket are the most commonly replaced items. The CTL undercarriages, not unlike a large hydraulic excavator or dozer, require proper maintenance to maximize the life of the system and reduce track owning and operating costs. Some of the most important maintenance practices on any track system are maintaining proper track tension and keeping the undercarriage clean."
Tags:
ASV
,
Caterpillar
,
home
,
January 2020 Print Issue
,
Wacker Neuson