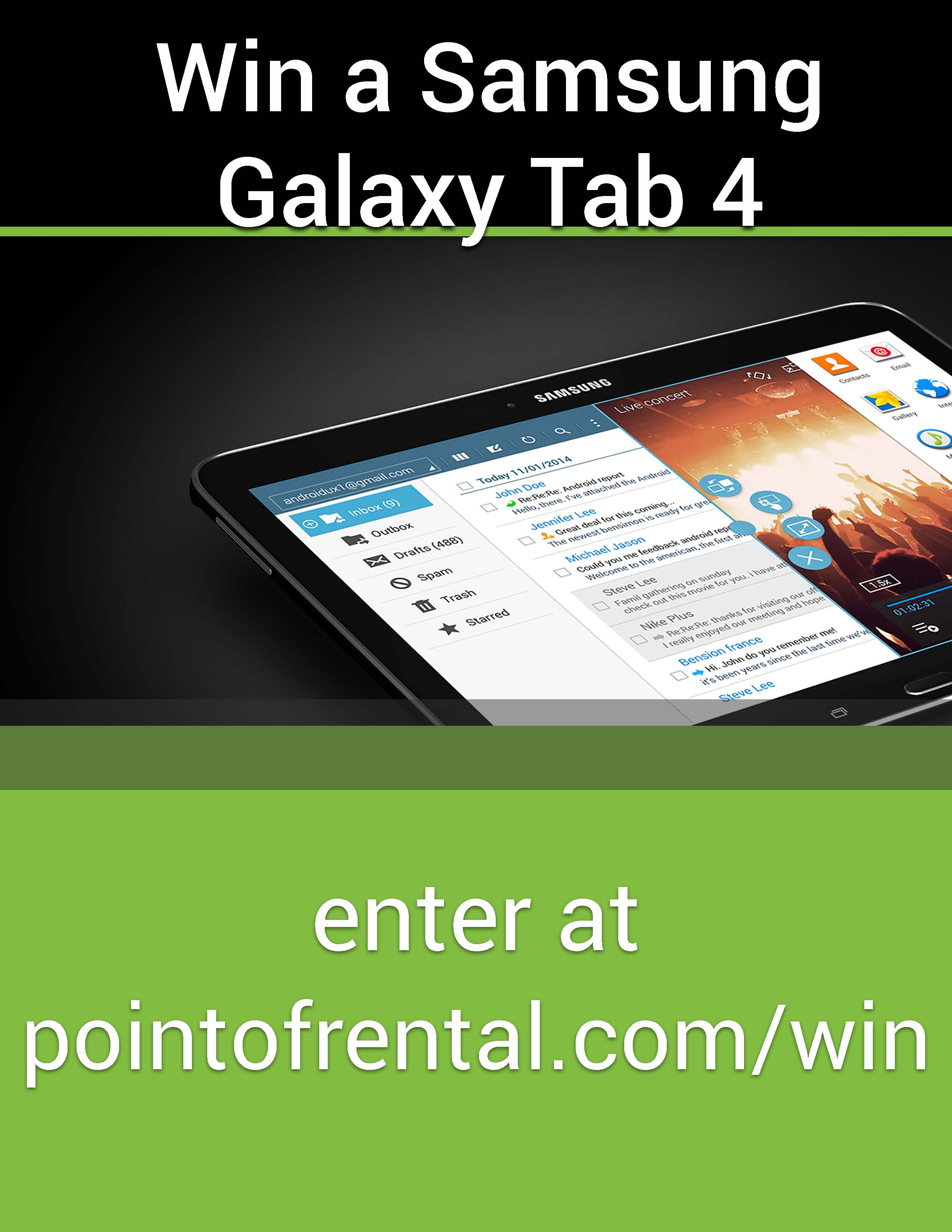 Point of Rental Software, a leading provider of award-winning inventory and rental management software, will be giving away Samsung Galaxy Tab 4 Tablets to six lucky winners during The Rental Show in Atlanta this week.
To be eligible to win, Rental Show attendees must complete an entry at the company's booth (#1727) or by visiting pointofrental.com/win. Current Point of Rental Software customers registered to attend the Annual User's Conference on Sunday, February 21st will automatically be placed in the drawing, and one lucky customer will also receive a free registration to Point of Rental's 2016 International Conference. Drawings will be held at the end of each show day and winners will be notified via text or email.
In addition to the tablet giveaways, the company is also offering show specials. Software demonstrations will be available at booth #1727 on all three products: Rental Elite, a customized ERP management software for the world's largest rental companies; Rental Expert, full-featured software designed for complex rental businesses; and Rental Essentials, an online rental and inventory management software for straightforward rental operations.
For more coverage of The Rental Show, click this link. You won't be disappointed.
Tags:
#TheRentalShow2016
,
Point of Rental Software
,
Rental
,
The Rental Show