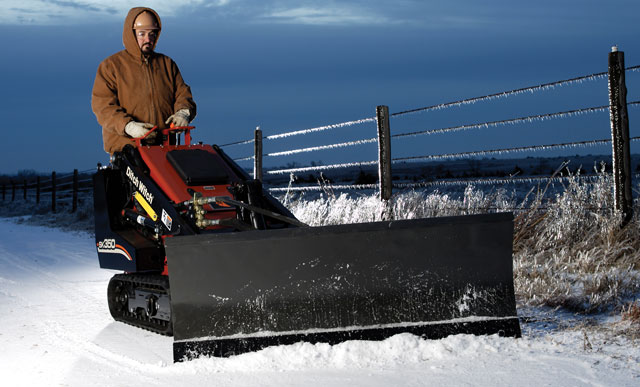 Fall is in the air, and winter is just around the corner. Snow season is officially here, so snow and ice management professionals should be putting the finishing touches on equipment preparation, worker allocation and preseason training. A recent State of the Industry survey by the Snow and Ice Management Association's (SIMA's) Snow Business magazine identified trends and challenges that are shaping the professional snow industry as we head into the 2017-18 winter.
Tight Labor Pool
The No. 1 issue facing the industry, as it has for the past several years, is the availability of quality personnel willing to tackle the elements to provide this crucial safety service. The survey found 52 percent of respondents believe this issue will have the most impact on their business this season. Based on our analysis, a few reasons are driving the worker shortage in snow and ice:
• Most companies perform snow removal as a complementary service to their main portfolio, increasing their payroll in the winter to accommodate the need for additional labor. The seasonal nature of the work may deter those seeking a full-time position.
• The harsh conditions in which people are asked to work cause many who might otherwise be capable of performing these duties to look elsewhere.
• The professional snow management industry is still learning how to position itself as a destination workplace where employees are viewed not as laborers but an integral part of the business with clear paths for growth and advancement.
• Overcoming this challenge will not be easy and will require a fundamental shift in thinking for companies who want to thrive in the industry.
Still Growing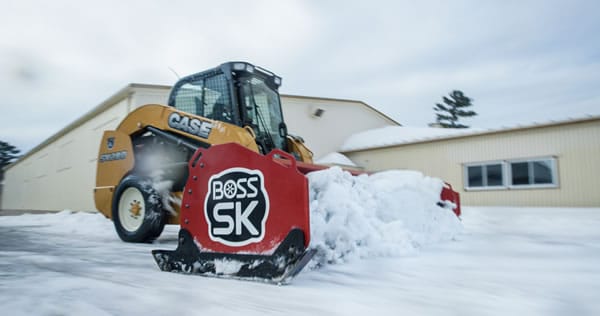 Despite the challenge of having a limited workforce and undeterred by a few rocky (i.e., lackluster) winters, 59 percent reported that they plan to increase their presence in snow and ice. There are several ways to grow a snow portfolio, but each must be done strategically:
• Increase route density by adding clients within already established routes. This may minimize the need for more equipment but will increase route completion and cycle times. Do so only if you can maintain your service levels for existing clients, and remember to plan in some extra capacity for breakdowns/lost time. Overextending your capacity can be a disaster waiting to happen in the event of a large or extended snowfall event
• Branch out by expanding into different property types or adding snow to your existing customer portfolio. Adding property types is a trickier path to growth unless there are underserved areas of your market that could benefit from quality snow services. It may require an investment in a sales force to attract new business and equipment and labor to properly service these new clients. Tapping into your existing customer base by positioning your company as a one stop shop for exterior maintenance can allow you to put equipment and employees to work year-round.
• Don't want the overhead of buying additional equipment and pounding the pavement for business? A key, and often overlooked, path to growth is to subcontract for other snow and ice management professionals. The State of the Industry survey found that 70 percent use subcontractors to service their clients, but very few respondents actually work as subs. Good subcontractors that operate professionally have insurance, have the equipment and take pride in their work are a prized find for larger companies.
Training: Room for Improvement
The good news? Companies are providing general safety training (94 percent) and truck and equipment operations safety (85 percent). Beyond that, however, the survey found a significant drop-off in the types of training being provided. Not surprisingly, most of the training is focused on the hands-on element of the business; however, building an educated workforce that can deftly handle "soft" skills like leadership, customer service and sales is essential to growth. It is no small point that leadership training was less than 30 percent of respondents, but the majority of respondents continue to report challenges with employee retention and recruitment.
Training needn't be costly. Associations like SIMA and equipment suppliers have a wealth of free and reasonably priced resources from webinars to training videos to printable tailgate training topics. The biggest investment may well come from making training a priority by scheduling time for the education and establishing processes to follow up. Given the tremendous liability inherent to providing snow services, a properly trained workforce can go a long way toward mitigating slip and falls and other accidents in the field. That likely means looking beyond a singular "snow day" of training in the preseason.
Contract Balance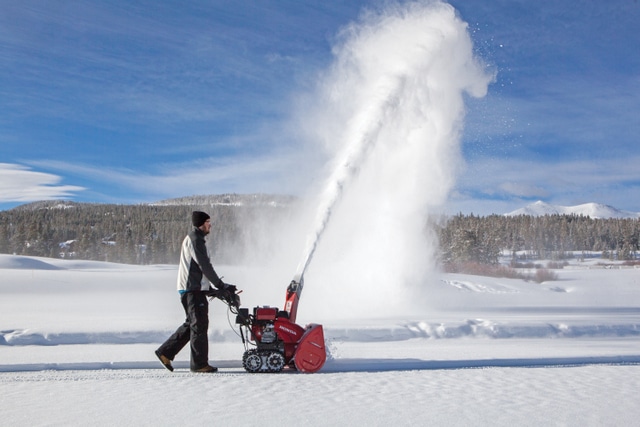 It has been feast or famine in terms of snowfall for many areas of the United States and Canada in the past few years. The survey found 54 percent reported less than average snowfall in their markets in 2016-17, dovetailing off an even worse winter in 2015-16 (70 percent reporting less than average snow). This volatility makes it difficult, but not impossible, to plan for operational and financial success. Following are a few examples of how winter weather can impact the bottom line:
• 42 percent reported they plan to adjust their mix of contract types based on the previous season.
• 31 percent cited having too many per-inch/per-push contracts, which shifted a greater portion of financial liability on their shoulders.
• 35 percent said clients requested a different contract type based on the previous season, which would shift a greater portion of financial liability onto the contractor.
• 20 percent requested level of service changes mid-contract.
Balance is essential to evening the risk associated with winter service contracts. Heavily relying on one type of contract over another can be devastating depending on what winter holds. A heavy winter coupled with a reliance on seasonal contracts, for example, can be detrimental to the snow contractor; conversely, a light winter coupled with too many per-inch or per-push contracts will mean less money coming in. The ultimate goal should be to have a contract portfolio built on: staggered, multiyear deals; benchmarked averages (whether it's number of events, snowfall, etc.); and a mix of seasonal and per-inch/push contracts to spread the risk.
In addition to balancing your contract portfolio, snow contractors must be careful when accommodating client requests for a change in scope in the midst of their contract. Property owners and management companies may restrict or limit services to save money. While a snow and ice professional does not want to alienate a customer by arguing services are necessary when a client does not want services, they must protect their companies from lawsuits caused by limitations on services imposed by the customer.
The contract outlines the duties, rights and obligations of all parties to the contract. Should a client request changes to service, only do so after receiving written confirmation. In the event you proceed with the change of service without written confirmation and an incident occurs, the determination of what was contractually required will belong to a judge or jury. Overall, the State of the Industry trends toward a positive outlook for the coming season. Companies who have made strategic growth decisions, balanced their contract portfolios and attracted dedicated employees will have a leg up on the competition.
Cheryl Higley is editorial director of Snow Business magazine. Learn more about SIMA, including the benefits of membership and availability of training and educational resources, at sima.org.
---
Prep your  Equipment
You can have the best workers in the world but they have to have reliable equipment to perform their duties. Fall is a great time to begin the transition from "green to white" operations. Identify the date you want all operations to be ready to roll (consider the possibility of an early-season storm) and then work backward to create a timeline for equipment maintenance and prep. This timeline will be different for each company based on location, client expectations, amount of equipment, training and the historical knowledge of when the first snowfall typically hits.
Among the tasks that should be undertaken for equipment readiness? Evaluate your supply of major parts (plow pumps, spreader motors, hoses, etc.) and order early to ensure you're not left hanging in the middle of an event. You should have cleaned, repaired and prepped equipment for winter storage. But now is the time to take everything out and give it a good once over and ensure it is operational. For equipment that is used year-round, make sure it receives a checkup when it's switched over for winter use.
Read more about snow and ice removal equipment here. Just click, clicky!
Tags:
home
,
October 2017 Print Issue
,
SIMA
,
Snow and Ice Management Association