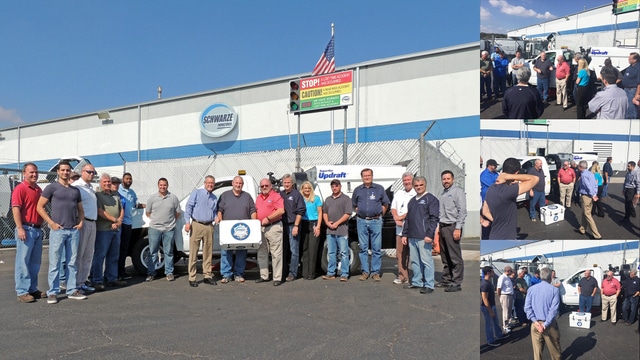 Located in Ohio, Sky Sweeping provides sweeping services to businesses and commercial spaces in Ohio, Pennsylvania and Indiana with many service areas across the three states. Sky Sweeping, established in 2002 with one truck and one account, has grown to a fleet of trucks sweeping over 3,500 parking lots a month. And with a 98 percent client satisfaction rate, consistent work and quick response time, Sky Sweeping is the right choice for any sweeping service, such as parking lot sweeping, parking garage cleaning, industrial sweeping, special event cleanup and street sweeping.
Jeff Zucal, President of Sky Sweeping, a graduate of Mount Union College with degrees in Economics and Business Finance, started Sky Sweeping (named after his daughter Skylar) runs the business with his brother John Zucal, who takes the position of Vice President and Director of Operations. Jeff's focus is managing the company's growth and client relationship while John maintains Sky Sweeping's fleet of trucks in top condition.
Jeff recently visited Schwarze Industries to pick up the company's 20th SuperVac Updraft sweeper purchase for this year.