BCCI Construction Company (BCCI), the Bay Area's premier commercial contractor continues its commitment to community service and social impact across the Bay Area. The company just announced that Michael Scribner, BCCI president and CEO, is the 2017 recipient of the Altruism Award from San Francisco Suicide Prevention. In the last year, BCCI's Community Builders Group has committed to ongoing volunteering efforts with more than a dozen nonprofits; while in spring 2016, BCCI completed its largest charitable project to date: the award-winning 826 Valencia Tenderloin Center.
BCCI's strong commitment to community support was recognized on May 4th, when Scribner was awarded the Altruism Award from San Francisco Suicide Prevention. The special evening, which took place at the Julia Morgan ballroom, celebrated the life-saving achievements of the organization. For the last three years, BCCI has made an annual donation to support the Grief Response Team at San Francisco Suicide Prevention which provides on-scene support to people impacted by suicides, fatal accidents, unexpected natural deaths, and other unforeseen tragedies.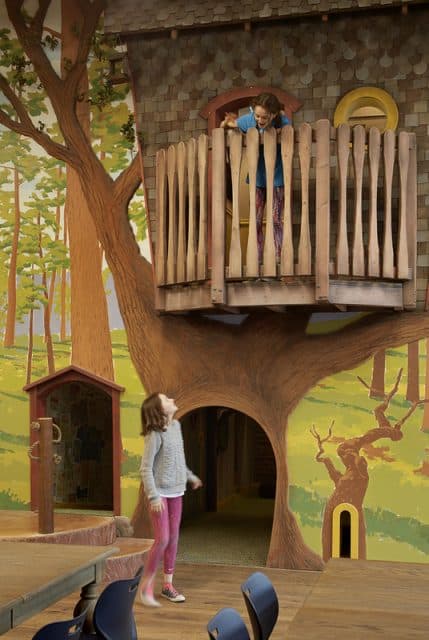 "We believe it is both a privilege and a responsibility to give back to our local community," says Scribner. "We created BCCI's Community Builders Group in 2010 to create opportunities for our employees that hopefully enrich not only their lives, but the lives of those that they touch."
The stewardship of BCCI's Community Builders, a group of impassioned employees committed to serving the local community, includes working the dinner shift as part of GLIDE's Daily Free Meals Program; donating a classroom of backpacks to Family Giving Tree's Back-to-School Drive; holding a Clothing Donation Drive to benefit Parca; supporting Year Up through J.P. Morgan Chase Corporate Challenge's Annual 5k Race; donating to SOMA Rotary's Bike 4 Vets; raising over $2,200 for Making Strides Against Breast Cancer with RIM Architects; fulfilling 44 wishes for the Annual Family Giving Tree Holiday Wish Drive; and supporting the Didi Jewelry Project, which provides jobs for women in India affected by HIV/AIDS. Since the start of 2017, BCCI has volunteered with Friends of the Urban Forest, planting trees in Noe Valley, has volunteered with Page & Turnbull at the SF-Marin Food Bank, processing 3,000 pounds of food, and on May 20th will participate in the annual Animals on Broadway fundraising pet walk which benefits Tony La Russa's Animal Rescue Foundation.
For more info on BCCI, click this link. Use that mouse thingy!
Tags:
BCCI Construction
,
BCCI Construction Company
,
San Francisco Suicide Prevention