With this April print issue embracing a rental bent, it only seemed appropriate to ring up the American Rental Association (ARA) to get some member insights into how the equipment rental sector is coping in our new COVID economy. I've been working with ARA for years and attending The ARA Show for over a decade, and in that time period I've only seen that show and that industry grow in importance and popularity. In fact, 2020 might be the first time in a long time that the rental industry shrank, but it won't be down for long.
The rental market is often broken down into three sectors: equipment, tooling and events. As you might expect, event rental businesses were brutalized in 2020. ARA predicted the sector was down 49 percent in its revenue forecast released in February. Construction and industrial equipment rental revenue finished 2020 with a significant hit too, dropping 11 percent to $33.8 billion. Looking forward, ARA is predicting a 1 percent decline for equipment in 2021 before double-digit growth of 11.3 percent comes in 2022.
The good news is the industry seems to be recovering quickly. At the core of ARA's 11,000 member locations is a lot of smaller, single location rental houses, and each region has its own challenges and advantages. Scott Irwin is the president-elect of ARA, and he's the owner of Delux Rental in Ypsilanti, Mich., which targets landscapers, plumbers and home builders with a variety of tooling and construction equipment ranging from Bobcat skid steers to Yanmar excavators to Ditch Witch mini skid steers.
The Canadian Rental Market
For Canada, the ARA forecast shows an expected 7.3 percent increase in equipment and event rental revenue in 2021 to $5.2 billion with steady growth in the succeeding years of the forecast, including 7.2 percent growth in 2022, 6.5 percent in 2023 and 3.5 percent in 2024 to nearly $6.2 billion.
"Last year, first quarter, we were down actually 29 percent, which allowed us to qualify for the second round of PPP [Paycheck Protection Program] loans, which was a pleasant surprise," said Irwin on a Zoom call. "But we rebounded, and we ended up down single digits. We actually finished the year really strong, and now we're adding to our fleet of [stand-on] compact loaders and skid steers this year because the demand was so high."
There was good and bad. While some professional renters were often unable to avoid quarantine ("Landscapers weren't even allowed to work here in Michigan for a while, even to cut somebody's lawn," said Irwin), homeowners began showing up to rental houses in impressive numbers to tackle home projects.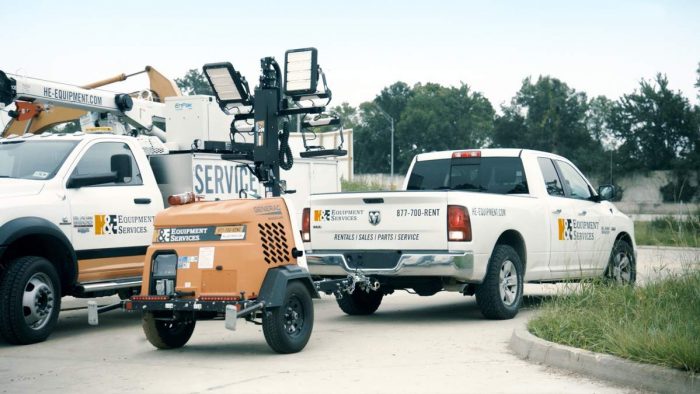 "Our stump grinders were really, really big last year," said Rachel O'Brien on the same Zoom call. O'Brien is chair of the ARA Insurance board and owner of J&F Reddy Rents Inc. in St. Louis Park, Minn. "I think everyone stared at the stumps in their yards for the last five years, and because they're all stuck at home, they finally said, 'Okay, this is the year it's going to go,' because we're either going to put a garden in or expand the patio or something. So, we did strong business in stump grinding last summer, too."
Despite the pandemic, independent rental houses are continuing to find ways to rent equipment and make revenue. For that mission, ARA has been an important partner for shops like J&F Reddy and Delux Rental to stay afloat over the last year plus. Here's a small example:
"They opened up this COVID-19 Facebook group," said Irwin, "and boy, did that pass on a lot of information. Someone had mentioned that their bank was going to give them no interest, no payments for 90 days on their credit cards. And I thought if they're doing that at a bank level, I wonder if they're doing that at an equipment level. We started that because of reading the COVID-19 Facebook group from ARA. We called all of the manufacturers we had our loans with and asked if they were deferring anything based on COVID shutdowns, and they all did."
Here's a bigger example: ARA's "Clean. Safe. Essential." training program was launched last year and has benchmarked protocols for creating and maintaining a COVID-19 safe working environment for employees and customers in the rental industry. Available online through ARA's RentalU, the "Clean. Safe. Essential." training program features a variety of learning modules to help member construction and general tool rental stores, covering everything from supplies needed and preparations to make to safety considerations and cleanliness checklists.
"We are clean, safe and essential," said O'Brien. "We did the program through ARA, which I thought was just absolutely excellent, because last spring was really scary. We wouldn't let anyone in our building because we didn't know what was going on. We were doing everything out in the parking lot. We were doing some e-signing, but that has its advantages and disadvantages too. You can't get signatures on everything that needs a signature, but overall you just looked at your equipment differently. Could we be passing this germ along? Now we find out, luckily, it's not transmitted that way, but the program really helped us prepare."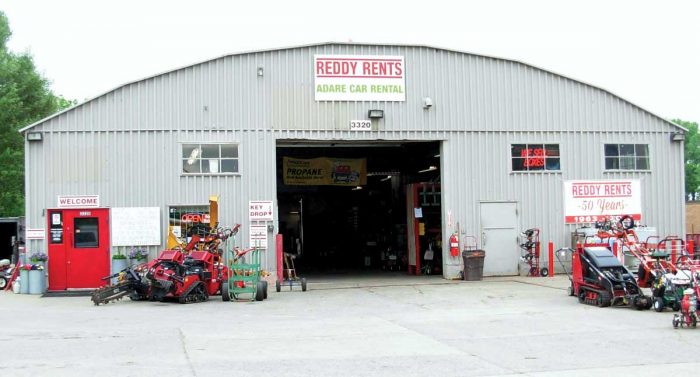 Delux Rental was also recognized as "Clean. Safe. Essential." and even went as far as to build a clean room to sanitize tooling (at the time it was suggested that ozone helped kill the virus). During slower periods, Delux would let earthmoving equipment sit for a three-day basis between rents. "Then we found out that it wasn't transferred quite as easily on surfaces," said Irwin. So, the protocols kept evolving. In fact, they're still evolving.
"We also did some e-signing," continued Irwin. "And, you know, we found that it was a little difficult to try and explain how to use the equipment to people that have never used it when you are doing contactless pickups and delivery. So, we spent a lot of time on YouTube, finding manufacturer videos and sharing links with the customers. We would send them a link on their cell phone that would allow them to tap an instruction from the manufacturer. If it didn't come from the manufacturer, we weren't comfortable with it, but we found that most manufacturers have good instructional videos on how to use their equipment. And so that was something that we want to implement into some QR codes on the actual machines later on down the line."
Looking down the line, there is good news on the horizon. ARA is predicting that all three segments (equipment, tooling and event) are expected to surpass peak revenues of 2019 by the end of 2022. Overall, the ARA's February forecast calls for accelerated recovery in 2022 with revenues growing 11.3 percent to $55.9 billion, then nearly 5 percent to $58.7 billion in 2023 and another 3.1 percent to $60.5 billion in 2024. With government stimulus programs rolling out and the continued distribution of the vaccine, renters and rental centers are feeling more confident.
"We just want to make the customer feel comfortable and still get them everything they need," said O'Brien. "That also means we have to keep buying high-quality equipment. That's what people expect. That it works. That it runs well. Then, we need to keep it well maintained. That's key to any good rental store, and that's what we strive for. And, of course now, it'll also be clean and sanitized for that next customer."
Keith Gribbins is publisher of Compact Equipment.
Tags:
American Rental Association
,
April 2021 Print Issue
,
Dealers
,
Delux Rental
,
J&F Reddy Rents
,
Rental
,
The ARA Show