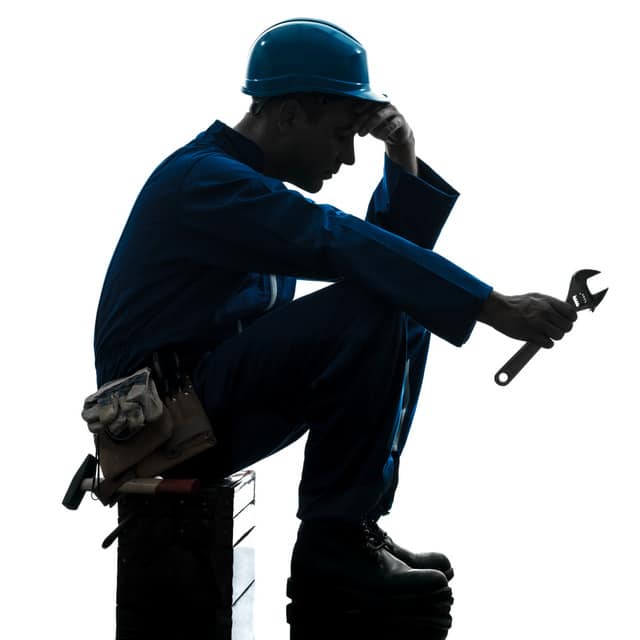 The construction industry has always been known for rigorous, skilled, difficult, and sometimes dangerous work, but conversations about the mental toll facing construction workers have only begun in recent years. World Mental Health Day, celebrated every year on October 10, is an excellent time to continue the effort to raise awareness about the struggles faced by the men and women working in construction.
While the physical demands of construction work are well known, fewer people are aware of the mental costs of such demanding labor. Research shows that 16% of workers in construction face substantial mental distress— in an industry with more than 10 million workers, that's well over 1.5 million individuals struggling with their mental health in a debilitating way. That same study indicates that 50% of those suffering from mental illness are also experiencing chronic pain as a result of their work. In other words, the pain that comes naturally from years of hard labor is associated with mental illness, so this is a problem that won't go away on its own.
Due to the high levels of physical and mental suffering in the construction industry, many workers turn to drugs and alcohol to cope. The National Survey on Drug Use found that 12% of construction workers abuse alcohol (compared to 7.5% of the general population) and 1.3% of construction workers abuse opioids (twice as many as the general population). Many construction workers are prescribed opioids to treat the chronic pain that comes as a natural result of their work, then find it difficult to cope without pills. Unfortunately, long term dependence on alcohol and drugs worsens mental health outcomes, compounding the problem.
Most tragically, the construction industry has the second-highest rate of suicide according to the Centers for Disease Control. Overall, the suicide rate for the construction industry is around 53 per 100,000, which results in the deaths of more than 1,000 people every year. The overall suicide rate across all industries has been steadily climbing for the past two decades, suggesting an urgent need for more interventions to protect people, especially those working in construction.
To that end, many construction companies are now making efforts to raise awareness about mental health, hoping to end the stigma and support those who are suffering. For example, a number of companies are requiring Mental Health First Aid Training for all of their employees, which enables everyone to know the signs and symptoms of mental health, increasing the chances that those struggling are provided with help more quickly. Just as importantly, more and more companies are including mental health services as part of their health care packages. This is a vital decision since research shows that access to mental health providers is a protective factor against suicide.
In recognition of World Mental Health Day, we'd like to call attention to the important issue of mental health in the construction industry, hopeful for a future where everyone gets the support they need for the vital work they provide.
If you are struggling with suicidal thoughts, you can call the National Suicide Prevention Hotline 24/7 at 1-800-273-TALK (8255).
The following infographic from BigRentz discusses important statistics about mental illness in the construction industry as well as ways to support the mental health of construction workers.
Daniel Gray is a marketing specialist with Siege Media and BigRentz.com.
Tags:
BigRentz
,
home
,
Infographics