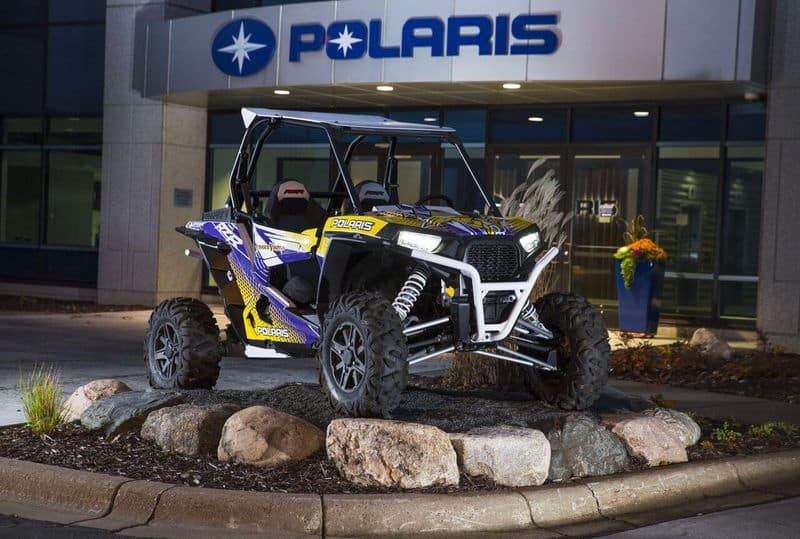 Polaris Industries Inc. recently announced that the company will be a Founding Partner of U.S. Bank Stadium and an official partner of the Minnesota Vikings.
"As a Minnesota-born company, Polaris is thrilled to partner with the Vikings and support the new stadium. On Sundays during the football season, if our customers aren't out riding, they're likely cheering on the Vikings. Vikings fans are our current and future customers — and we share a passion for sports and the outdoors. We look forward to exposing even more Vikings fans to Polaris off-road vehicles, motorcycles, snowmobiles and work vehicles through our partnership," said Scott Wine, Polaris Chairman & CEO.
Polaris' extensive offering of powersports, motorcycles, utility and work vehicles will be featured in and around U.S. Bank Stadium on Vikings game days. Polaris is also exploring unique game-day features for fans, such as chauffeur services from tailgates to the stadium.
To kick off the partnership, Polaris is giving away a limited-edition Vikings RZR 1000 to benefit the United Way, a long-time philanthropy partner of Polaris and the Vikings. Anyone who goes to www.gtcuw.org/polaris between today and Dec. 1 and makes a donation or pledges to volunteer will be entered to win (subject to applicable rules).
"With Polaris' strong reputation as a vibrant Minnesota brand and their significant community presence, this partnership was a natural fit," said Mark Wilf, Vikings Owner/President. "Not only will Polaris enhance the game experience for fans, we will also collaborate on community outreach efforts, including two off-season Vikings Children's Fund events. We look forward to working together both to create exciting opportunities for Vikings fans and to have a positive impact throughout Minnesota."
For more cool Polaris coverage, drive your metaphorical UTV down this click path.