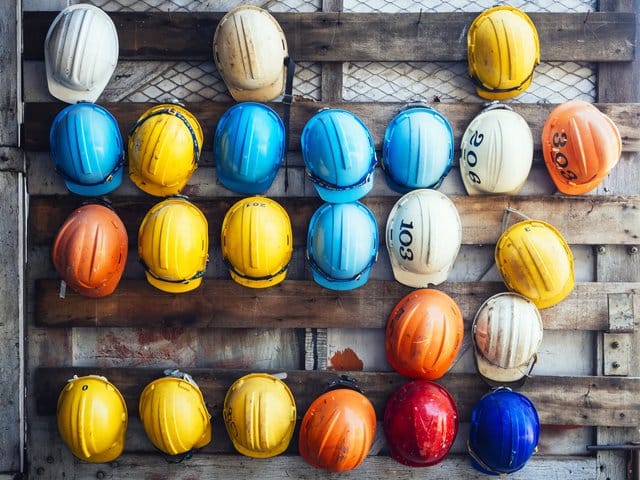 The construction industry lost 3,000 jobs on net in August, according to an Associated Builders and Contractors  analysis of data released today by the U.S. Bureau of Labor Statistics. Despite the monthly setback, the industry has recovered 881,000 (79.2%) of the jobs lost during earlier stages of the pandemic.
Nonresidential construction employment declined by 20,300 positions on net, with all three subcategories registering losses for the month. Nonresidential specialty trade contractors lost 9,200 jobs and heavy and civil engineering lost 8,300. Nonresidential building employment dipped by 2,800 positions. The construction unemployment rate fell sharply to 4.6% in August. Unemployment across all industries declined from 5.4% in July to 5.2% last month.
"Many observers will simply attribute today's extraordinarily disappointing employment report to the malicious impacts of the delta variant," said ABC Chief Economist Anirban Basu. "While the ongoing pandemic clearly had an impact on employment in segments such as retail, lodging and restaurants in August by suppressing demand for additional workers, construction employment dynamics were more affected by ongoing supply-side bottlenecks.
"Collectively, nonresidential contractors exhibited significant confidence in the past few months," said Basu. "In general, positive expectations have gone unmet, at least thus far. Industry participants had anticipated rising employment during the back half of 2021, according to ABC's Construction Confidence Index, but nonresidential employment declined by more than 20,000 positions in August. Anecdotal evidence suggests that many projects have been put on hold. This is due to lofty construction costs, which is the result of global supply chains in disarray and growing difficulty hiring skilled construction workers."What is truly unnerving is that despite the loss of industry jobs in August, the construction unemployment rate actually declined from 6.1% in July to 4.6% last month," said Basu. "The implication is that the construction workforce is not expanding. This opens up the possibility that labor costs could continue to rise rapidly even if industry momentum softens further. Furthermore, with the delta variant causing additional supply chain disruptions in Asia and elsewhere, materials prices may not decline as rapidly as had been hoped. This potentially sets the stage for waning industry momentum as 2022 approaches. The good news is that today's weak employment numbers will likely help keep interest rates lower for a lengthier period."
Tags:
Associated Builders and Contractors