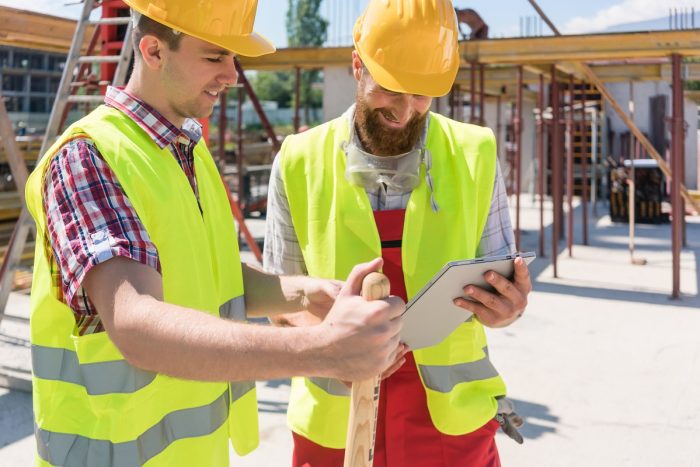 The construction industry added 13,000 jobs on net in June, according to an Associated Builders and Contractors analysis of data recently released by the U.S. Bureau of Labor Statistics. On a year-over-year basis, industry employment has risen by 292,000 jobs, an increase of 4%. 
Nonresidential construction employment increased by 16,500 positions on net, with all three subsectors showing positive growth. Nonresidential specialty trade added 11,400 net new jobs, while heavy and civil engineering added 4,500. Nonresidential building also added 600 new positions.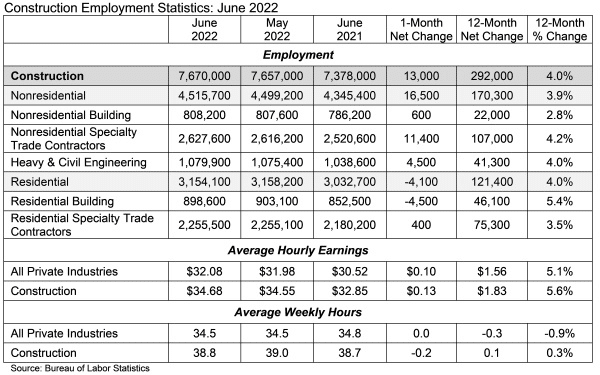 The construction industry unemployment rate dropped slightly to 3.7% in June. Unemployment across all industries remained unchanged for the fourth consecutive month at 3.6%.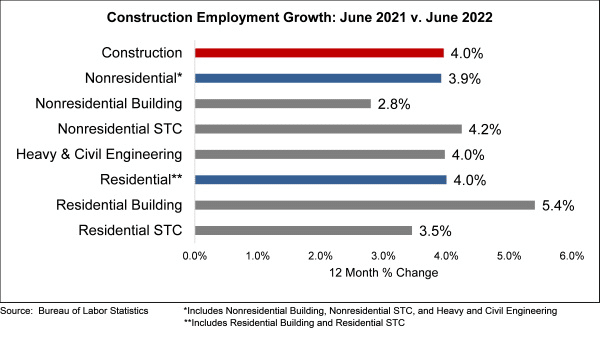 "Today's employment report was a welcome respite from a sea of bad economic news," said ABC Chief Economist Anirban Basu. "In June, there was an abundance of available, unfilled jobs as the summer travel season swung into high gear. Meanwhile, inflation has induced many people back into the labor market in order to offset elevated costs for essentials and luxuries alike. That served as a recipe for another month of solid job growth in America, with contractors collectively adding 13,000 jobs last month. "This does nothing, however, to dim the risk of recession," said Basu. "Employment tends to be a lagging indicator. Moreover, the solid employment performance makes it more likely that the Federal Reserve will continue to raise interest rates during the months to come, including this month. Higher borrowing costs working in conjunction with lofty materials prices and rapidly rising worker compensation mean that the threat of significant numbers of project postponements and cancellations remains firmly in place. According to ABC's Construction Confidence Index, these factors have already begun to whittle away at contractor profit margins."
We'd love to keep in touch! Check us out on Facebook, Twitter and LinkedIn! Tags: Associated Builders and Contractors