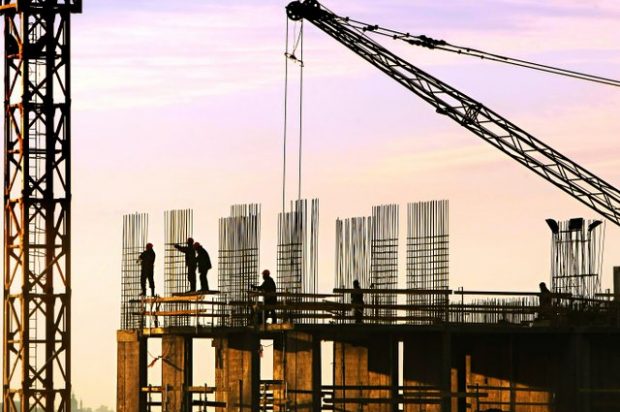 The national construction industry added 8,000 net new jobs on a seasonally adjusted basis in September, according to an analysis by Associated Builders and Contractors (ABC) from the U.S. Bureau of Labor Statistics. The nonresidential sector added 11,700 jobs for the month, which means that residential construction lost several thousand jobs. Nonresidential specialty trade contractors paced the segment, adding 8,500 net new jobs on a monthly basis.
The construction industry unemployment rate, which is available only on a nonseasonally adjusted basis, remained unchanged at 4.7 percent. The nationwide unemployment rate fell two tenths of a percentage point to 4.2 percent, its lowest level since February, 2001. By losing 33,000 jobs on net in September, the nation's economy ends a winning streak that lasted approximately seven years. The release also indicates that wage pressures are building. Perhaps surprisingly, the labor force participation rate edged higher to 63.1 percent in September from 62.9 percent the month prior.
"Investors on Wall Street and other stakeholders will be scratching their heads wondering how to interpret these data," said ABC Chief Economist Anirban Basu. "The loss of 33,000 jobs on net represents a radical departure from the trend of the past seven years, and therefore the presumption must be that the Hurricanes Harvey and Irma are responsible for the bulk of dislocation.

"The storms may also help explain the significant growth in employment among nonresidential specialty trade contractors, who would be among the first to support rebuilding efforts," said Basu. "These are the people who courageously fix roofs, deal with broken glass and begin the process of helping property owners and businesses restart their enterprises. Conversely, the addition of 11,700 net new jobs in nonresidential construction in September may simply be a reflection of the ongoing increase in demand for human capital that has been observed in recent months.
"In the final analysis, U.S. construction industry leaders would be wise not to base key economic decisions on September employment data," said Basu. "These data are simply too noisy to be enlightening. However, if there is anything to be gleaned from today's release, it is that wage pressures are becoming rapidly more apparent. With the nation's unemployment rate trending down again, the pressures will only be exacerbated, particularly in the U.S. construction industry as the efforts to rebuild parts of Texas, Louisiana, Florida, Puerto Rico and the U.S. Virgin Islands begins in earnest."
September 2017 Construction Employment
For more ABC info, click this link. It's as easy as A, B and C.