With the economy spinning in uncertain directions, it's become a buyer's market. Deals are to be had. It feels like everyone wants your business — needs it — and the financing offers are getting extravagant.
"This is as aggressive as we've been," says David Adams, senior manager of financial services at The Toro Co. "This is definitely a good time for customers to buy equipment. Since the COVID situation, we've had really aggressive financing across all of our product businesses here at Toro."
A great example: Toro's best current advertised offer (through October 31) for contractors is no payment and no interest for six months, then 0 percent for 24 months through Toro's financial partner Western Equipment Finance. That long intro "no payment" period is great for contractors concerned about cash flow. They can buy now and use the equipment for the remainder of the season before having to make a payment. The loan is no interest throughout the 30-month term. This benefits the contractor's bottom line as he gets to use someone else's money for free during the loan term.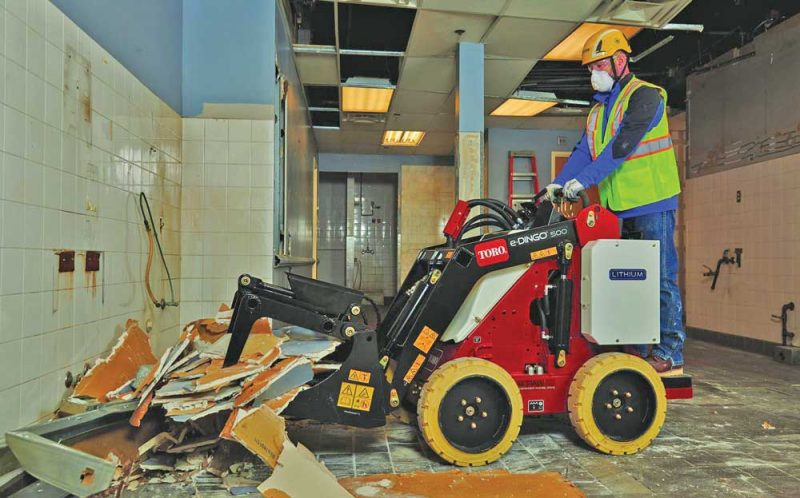 "They don't have to worry about making payments until really the startup of the next season," says Adams, "when they can start to earn money using that equipment again. So, it's a pretty powerful promotion."
The market is overflowing right now with eager equipment companies ready to finance your next purchase. Here are some of the best ones we found.
John Deere Own It Payment Program
Master brand John Deere is currently offering a low monthly payment program for select compact excavators, skid steers and compact track loaders. Operators can own the 17G compact excavator at a starting price point of $435 per month. The 30G compact excavator starts at $625 per month and $705 per month with a cab. The 312GR skid steer small-frame loader canopy configuration starts as low as $485 per month and starts at $540 per month with the cab option. The 316GR skid steer loader begins at $521 per month; the 316GR skid steer loader with the cab option will start at $599 per month. Operators can also purchase the 316GR skid steer loader and cab with EH controls starting at $659 per month. The 317G compact track loader starts at $759 per month without a cab and $826 per month with the cab option. These offers go through October 2020. For more info, visit johndeere.com/ownit.
Cat Deals Galore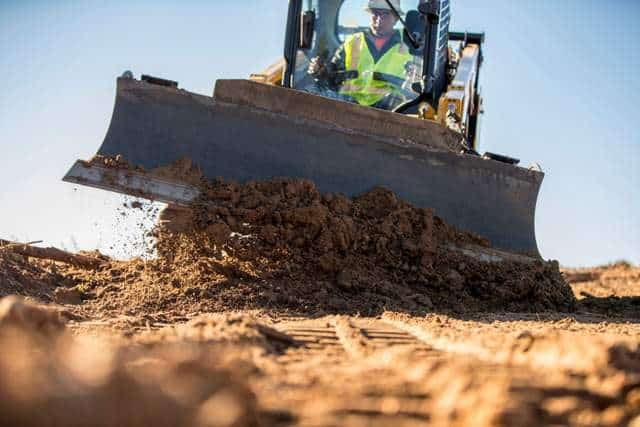 Equipment titan Caterpillar is offering a lot of different financing options for its customers right now, and these are the highlights. There's a cool choose-your-offer for compact equipment customers promotion (till 01/31/2021) on pretty much everything (0.9 percent for 60 months with zero down plus a Cat Customer Value Agreement or 0 percent for 60 months with zero down). A Customer Value Agreement is a maintenance ownership service from Cat. Next up is the Rebuild Now, Repay Later offer (through Dec. 31), focused on repairing machines. Financing ranges from 0 percent for 12 months to 3.99 percent for 48 months for at least a $50,000 transaction. Then there is the Cat Attachments Offer, dealing 0 percent financing for 24 months on select Cat attachments (through Dec. 31). For more info, visit cat.com/en_US/support/financing-protection/offers.html.
JLG Financial Retail Program
JLG Financial created the North American retail finance program to provide dealers with a one-stop shop for financing any model of new or used equipment, regardless of brand or type of equipment. The easy-to-use finance platform gives dealers and their customers access to lenders familiar with access lift equipment. Current promotions include 0 percent interest for 24 months, which allows buyers to save cash now and pay no interest over the life of the loan, and a 90-day deferred payment program, which allows customers to get the equipment they need now and delay payments for 90 days. JLG Financial offers competitive rates and an easy application process with financing up to $500,000. For more info, email retailfinance@jlg.com or call 888-346-5543.
Atlas Copco Power Technique 3-3-3 Payment Relief Program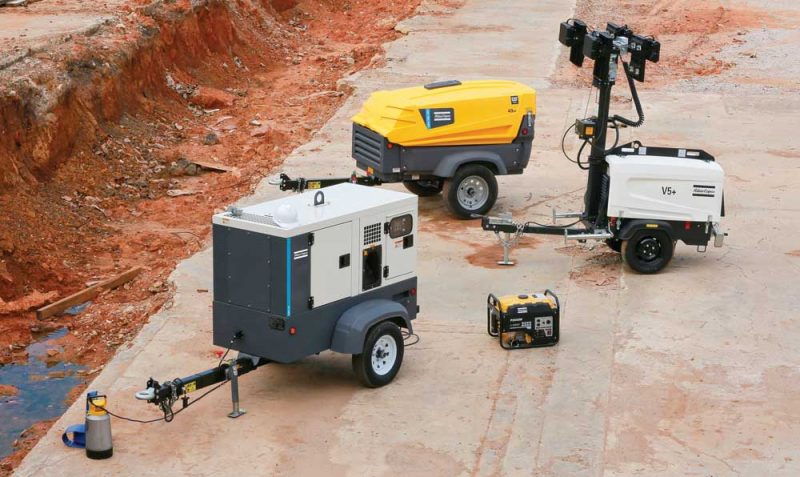 Atlas Copco Power Technique provides world-class construction and demolition tools, portable compressors, pumps and generators. The brand is currently offering low-interest financing options and deferred payment options through September 2020 on new equipment. This includes the 3-3-3 Payment Relief Program, which entails three months of no payments, then three months of half payments, followed by three years of interest-free payments. Other options include the no advance payment and no payments for 90 days deferred program. There is also a no advance payment and no payments for 180 days after delivery program. There is a $29 per month contact payment on the latter. These programs are for equipment $10,000 and above. All qualified applicants must be received by September 30, 2020. For more info, visit atlascopco.com/en-us/construction-equipment/campaigns/powering-through.html.
Trimble Platform as a Service for Construction Technology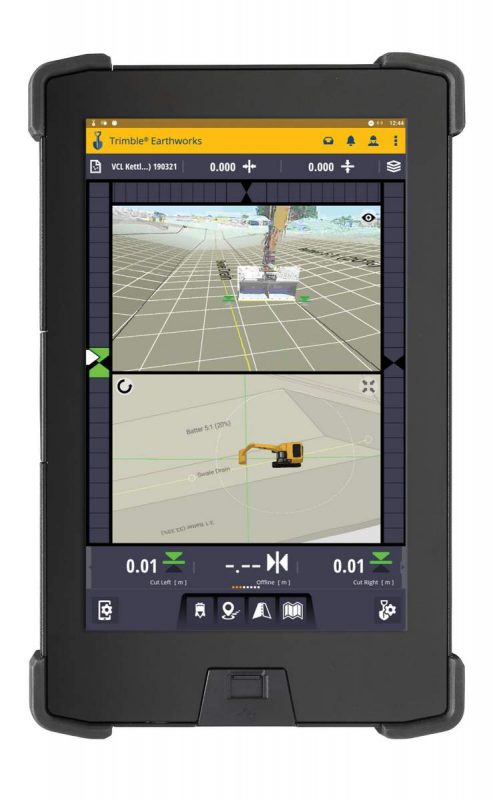 Here's a cool way to keep up on technology but not spend a zillion dollars doing it. Trimble recently announced Trimble Platform as a Service, an offering that gives contractors the ability to purchase select civil construction hardware and software solutions and continually upgrade those solutions. Bundled solutions include the Trimble Earthworks Grade Control Platform, Trimble Siteworks Positioning Systems, Trimble Correction Services and select office software. It's a three-year monthly subscription service right now.
"This is aimed at unpredictable technology operating expenses on the job," explains Scott Crozier, vice president of Trimble Civil Engineering and Construction. "We've found contractors have inconsistent technologies across the fleet side. There'll be mixes of old and new technologies. When something came up, the cost to try and upgrade was a lot of money. The capital expenditure was relatively high and sometimes contractors only needed the technology for a period of time. We wanted to put together a solution that would help with these challenges."
Using the Trimble Platform as a Service, hardware and software updates are included so contractors can standardize their entire fleet on the same hardware and software versions, resulting in less time needed for training and support. Plus, things are changing quickly. "Significant changes on a component that improves the performance of the system or the usability of the system happens every one to three years," says Crozier. Local support from SITECH construction technology dealers is included in the fixed monthly price. For more info, visit heavyindustry.trimble.com.
Volvo CE Compact Pro Offer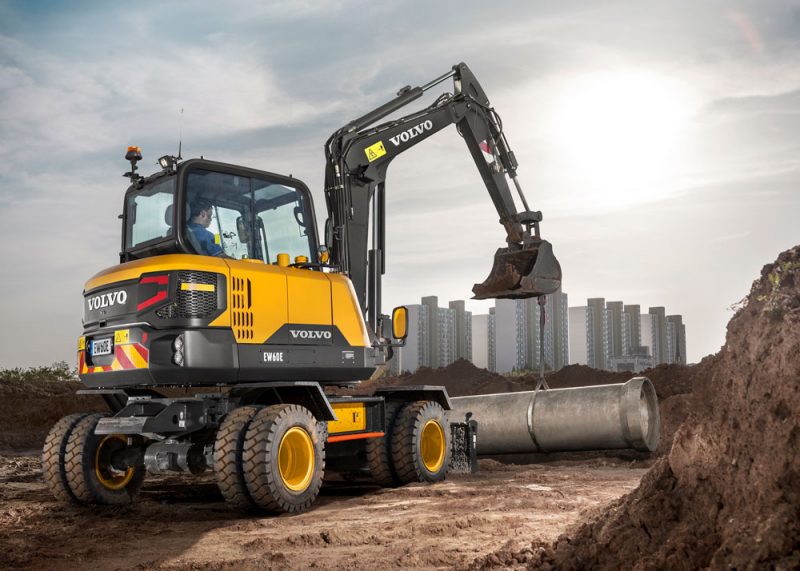 Volvo Financial Services (VFS), together with Volvo Construction Equipment, has really enhanced payment flexibility for the coming month. First off, Volvo customers can submit a request to be considered for payment modification for equipment already purchased. For new financing, all VFS financial offers include optional 90-day payment deferrals for qualified buyers, the ability to skip one payment per year based on eligibility and up to $1,000 credit on SMART Commercial Accounts. Volvo Construction has a lot of different new financing deals, but one is specific to compact equipment. VFS is pushing the Compact Pro offer, where qualified buyers get low rates ranging from 0 percent for 24 months to 2.39 percent for 60 months. Eligible equipment includes compact wheel loaders and compact excavators less than 24 months old. Volvo Financial Services is also offering balloon payment options. Offer expires August 31. For more info, visit vfsco.us.
Fecon Floorplan Financing and Attachment Deals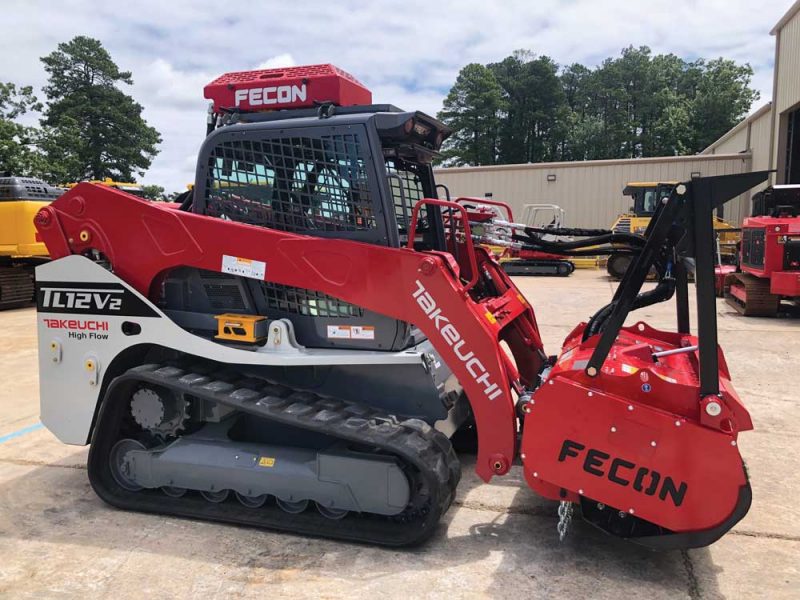 The vegetation management experts at Fecon are offering an attractive dealer floorplan financing program at 0 percent interest for six months. This lucrative program includes 100 percent advance on equipment purchases, which can also be used in a dealer rental fleet. Fecon Finance is also offering new lower interest rates of 2.99 percent for 24 or 36 months for new Bull Hog, Stumpex and other attachments and just 3.99 percent for 48 or 60 months for new Fecon Carrier and Apex Applicator orders. Fecon Finance is offering these new programs in partnership with BOK Financial and Verdant Capital. For more info, visit fecon.com.
60 Months? Kubota and Hyundai Construction Got You Covered
Kubota Zero for 60 Months
Kubota USA is advertising a super aggressive program. The company is offering to help buyers save up to $11,000 or offer $0 down with 0 percent A.P.R. for 60 months. The deal is for a lot of different Kubota equipment, including the K Series conventional tail swing compact excavators, U Series minimal tail swing excavators, SVL Series track loaders, SSV Series skid steers and three different compact wheel loaders (the R530, R630 and R430). The offers end Sept. 30. For more info, visit kubotausa.com/promo/construction-deal.
Hyundai Construction 0.99 for 60 Months
Hyundai Construction Equipment Americas Inc. is promoting interesting low rate financing and leasing opportunities for contractors. First off, it's offering deferred payment for 90 days for eligible buyers. Next up, all new models have 0 percent A.P.R. for 48 months or 0.99 percent A.P.R. for 60 months through August 31. Of course, interested parties can always check with their local Hyundai dealership for what's called an Edge Lease option with low payments for up to 60 months (this varies based on machine features and options vs. standard configurations). Hyundai makes great mini excavators. For more info, visit hceamericas.com/special-offers.
Tags:
Atlas Copco
,
Caterpillar
,
home
,
JLG
,
John Deere
,
July/August 2020 Print Issue
,
The Toro Co.