Workers and employers in North Carolina's construction industry and beyond have a new resource to quickly learn the facts about protecting themselves and their worksites from COVID-19 thanks to a virtual training series developed by Hope Renovations and premier training platform M.T. Copeland. This effort is made possible by a generous grant from the Carolinas Association of General Contractors Foundation Inc. (CAGC).
Hope Renovations, a 501(c)(3) nonprofit, managed the creation of two instructional videos, one focused on trades workers and one targeted to management-level employees. The videos are freely available, are mobile-friendly, include Spanish subtitles, and feature Hope Renovations's all-female team and trainees.
M.T. Copeland, one of the premier online construction training providers in the United States, provided creative direction and media production. The videos are available via M.T. Copeland's website and the landing page includes links to additional COVID-19 safety-related resources in English and Spanish.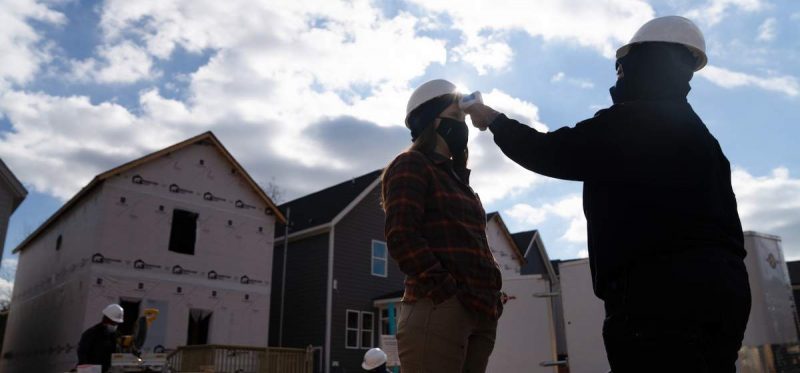 Experts from the NC Occupational Safety and Health Education and Research Center at the University of North Carolina's Gillings School of Global Public Health, the nation's top public school of public health, developed the videos' primary content based on the most recent, validated, reliable COVID-19 data available.
"Hope Renovations is thrilled to lead the effort for this timely and important service to the community of trades professionals here in North Carolina and nationwide," said Nora El-Khouri Spencer, Founder, and CEO of Hope Renovations. "We hope that by harnessing the powerful storytelling of M.T. Copeland and the academic excellence of UNC's Gillings School, we can help save livelihoods and lives in our industry."
Have questions about protecting your crew during the current pandemic? Check out our COVID-19 microsite for more resources from cleaning equipment to wearing the proper PPE.
Hope Renovations's mission is to build futures and transform lives by preparing women for living wage jobs in the skilled trades via hands-on, workshop-based training and through on-the-job experience, working alongside their all-female crew providing repairs and renovations to older adults who desire to age in place.
"The global pandemic has completely changed how the construction industry goes to work. Building is a physical job, and tradespeople must work in close quarters with a revolving cast of team members and clients," said Jordan Smith, M.T. Copeland's head of education and a residential builder from Austin, TX. "Learning how to keep our teams and clients safe in this uncertain time is incredibly important and we are glad to make this training available to help the industry work safely."
M.T. Copeland develops online courses for skilled trades. They seek to help people become better, smarter builders through expert education taught with real-world applications and best practices. There are eight courses readily available to purchase on foundational skills such as blueprint reading, construction math, cabinet making, and finish carpentry skills.
Tags:
COVID-19