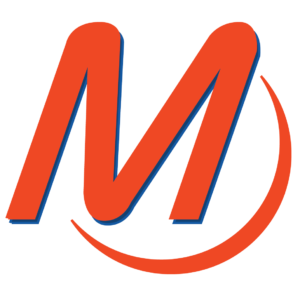 Earlier this month, Milhouse Engineering & Construction Inc., announced its acquisition of Chicago-based Zroka Engineering P.C.
With the addition of Zroka Engineering, a woman-owned structural engineering consulting and design firm, Milhouse becomes the largest African American-owned engineering and architectural company in Chicago and one of the fastest-growing in the United States.
"Zroka Engineering's advanced capabilities in structural engineering and design further diversifies our already broad portfolio of services and increases our value proposition to customers across multiple market disciplines," said Wilbur C. Milhouse III, P.E., president and CEO of Milhouse Engineering & Construction. "I am pleased to join forces with a firm that has a proven track record and deep talent bench that will move Milhouse closer to our goal of becoming the largest full-service professional engineering firm in the City of Chicago."
Joining forces with Zroka greatly expands Milhouse's breadth of structural engineer capabilities and increases its market competitiveness, enabling the company to offer a broader, more diverse range of services in multiple practice areas.
Milhouse offers civil; construction; environmental; mechanical-electrical, plumbing and fire protection; structural; and architectural services. It specializes in 11 markets including aviation, construction, education, energy, environment, facilities, healthcare, power, program management, parks and recreation, and water/wastewater.
By joining forces with Zroka, the company will additionally be able to perform services for various types of structures including – highway and railroad bridges, retaining walls, approach slabs, culverts, manholes and more.
Milhouse's structural team will be led by Deborah Zroka, P.E., S.E., a structural engineer with more than 30 years of experience working in the transportation industry, including 23 years as a business owner; and Stan Kaderbek, P.E., S.E., Director of Civil & Transportation, who has 38 years of experience in private practice and public service. He has also served as Deputy Commissioner/Chief Engineer for the Chicago Department of Transportation and Commissioner of Buildings for the Chicago Department of Buildings.
"On behalf of the staff and the entire executive team at Zroka Engineering, I want to thank Wilbur Milhouse for providing us with the vision to combine forces to expand our practice areas and capture additional market share," Zroka said. "I'm delighted to become a part of a company on the fast-track with a stellar reputation that has extended economic opportunity to professionals in the field. We look forward to collaborating and putting our combined market and business intelligence to work."
Milhouse additionally will inherit from Zroka Engineering the following capabilities: drainage and roadway design, location drainage studies, hydraulic and hydrological modeling, watershed planning, hydraulic reports and civil plan preparation, inspection services, condition evaluation and assessment, rehabilitation and design, specifications and cost estimates for various types of structures.
"We are committed to providing the highest standards of integrity, quality and responsiveness to our clients' needs. We look forward to collaborating with Zroka's impressive executive team as we seamlessly integrate our business," said Milhouse.
Tags:
Chicago
,
Construction
,
Engineering
,
Merger