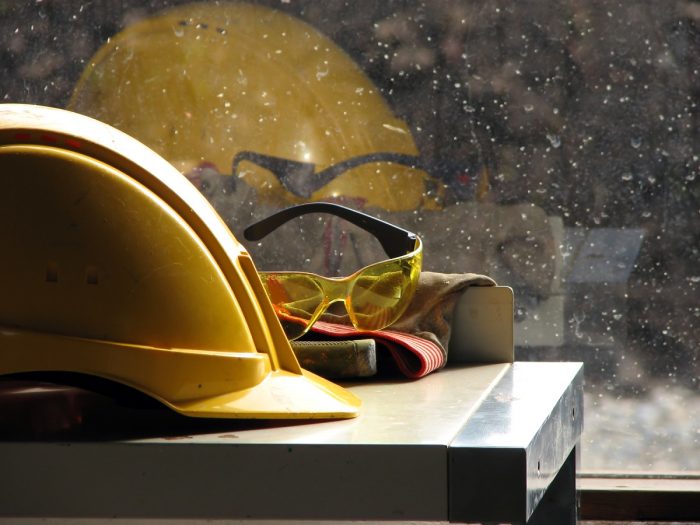 This month Mastery Training Services released four new online training courses for construction workers, one on each of the fatal four hazards to help workers prevent on-the-job accidents, injuries, and fatalities. There are many hazards present at the construction site and the Occupational Health and Safety Administration (OSHA) often refers to the "fatal four" or "focus four" as the deadliest hazards at the jobsite.
According to OSHA, in 2019 one in five worker deaths occurred in the construction industry. The four most dangerous hazards in construction include fall hazards, electrical hazards, caught-between hazards, and struck-by hazards. Each of Mastery's new courses covers one of these hazards and demonstrates to employees the dangers present at the workplace and the safe work practices to employ to prevent accidents and injuries.
The new courses are:
OSHA considers "training an essential part of every employer's safety and health program for protecting workers from injuries and illnesses." The use of training courses, like those provided by Mastery Training Services, help employers provide their teams with the critical knowledge for work to be completed safely.
All four new courses are presented in HD-video, and they include English and Spanish language options and closed captioning. These courses are available for purchase on a single play, pay-per-view basis on mastery.com or as part of a licensed library at an employer rate.
These courses are also available in Mastery Training Services' library of over 1,700 online training courses. All of Mastery Training Services' VOD courses are published on the MasteryTCN courseware platform, which provides continuity in the learner experience from one course to the next. All courses on the platform play across all devices and browsers, giving users the ultimate flexibility for when and where they can access training assignments.
Mastery Training Services' library covers a variety of topics for organizations of all sizes, across industries. If you are looking to train your workforce, click here.
Have questions about protecting your crew during the current pandemic? Check out our COVID-19 microsite for more resources from cleaning equipment to wearing the proper PPE.
Tags:
Mastery Training Services