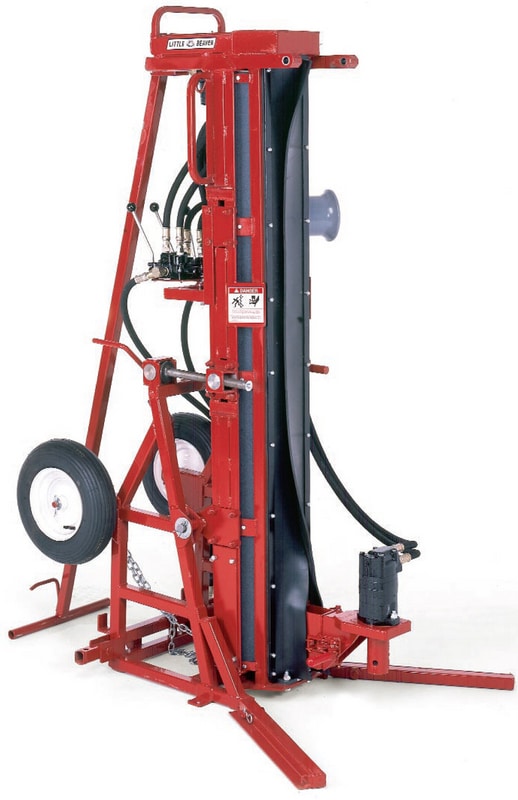 Little Beaver's largest drill, the Big Beaver, offers an efficient solution for completing residential foundation repairs. The powerful rig is designed for one-person operation and its compact size allows users to maneuver it through yards and tight spaces to drill foundation piers beneath homes. While upright, operators can position the drill next to the structure and use the simple crank mechanism to tilt it as far as 15 degrees from vertical. The Big Beaver works with Little Beaver's D-Series augers, which range in diameter from 4 to 18 inches.
"Foundation contractors use the Big Beaver to take a load off their workers, who would otherwise spend a significant portion of the day lifting bucket augers manually," said Mike Hale, Little Beaver sales manager. "The drill also speeds up production. We've had contractors double the number of holes they dig per day."
Available in two models, standard and XL, the hydraulically powered Big Beaver provides a maximum drilling torque of 690 foot-pounds and 2,500 pounds of lifting capacity. Both models efficiently turn and lift 12-inch-diameter foundation augers as well as larger augers up to 18 inches in diameter. And, due to its power and lifting capacity, the Big Beaver can drill as deep as 26 feet.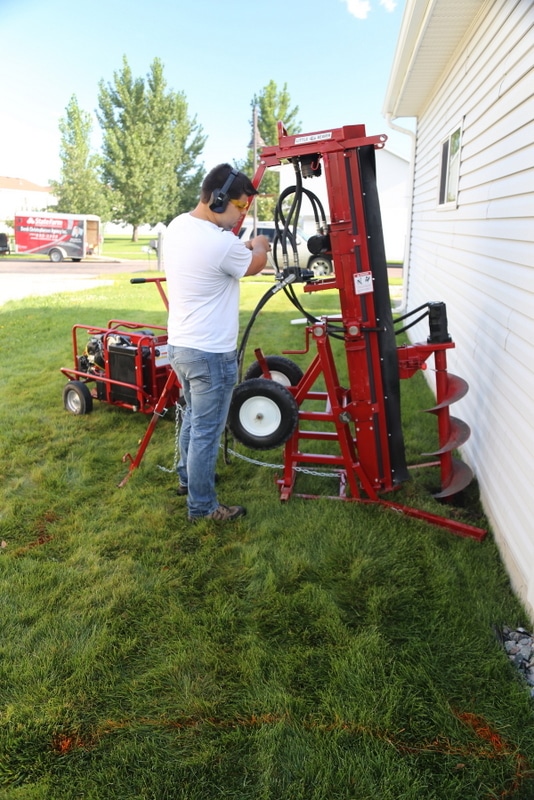 The drill's compact width of only 26 inches allows contractors to easily maneuver it through gates and doorways, between buildings and under eaves to reach difficult-to-access areas around a home's perimeter. And with flat-free pneumatic wheels, the rig moves smoothly through yards without causing unnecessary turf damage.
Little Beaver offers an optional bucket auger attachment. The bucket auger is available in 4- to 12-inch diameters and connects with a 3/4-inch or 1-inch steel threaded pipe depending on auger size. An auger fork is included to secure and hold the auger while removing it from the hole.
In addition to being an excellent tool for foundation repair work, the Big Beaver is an efficient solution for drilling concrete pilings and completing other demanding foundation work. The Big Beaver is backed by a one-year warranty, with the engine covered under the manufacturer's warranty.
For more info on Little Beaver, click this link. We promise meaty content.
Tags:
Drills
,
Little Beaver