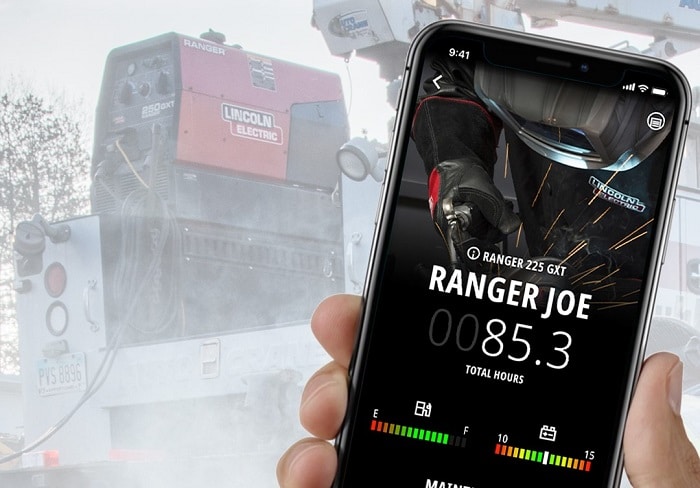 Lincoln Electric introduces a new innovative app that takes the guesswork out of preventative maintenance and ensures optimal performance from your Ranger welder/generator.
The NEXTime App connects to most Lincoln Electric Ranger welder generators from up to 15 feet away or more to provide real-time data and alerts for your machine. This eliminates guesswork and confusion about equipment maintenance, and helps keep you prepared for the job, especially in the field.
The NEXTime App performs several valuable functions:
Monitors battery and fuel status
Provides maintenance alerts
Creates maintenance logs
Provides maintenance instructions and locates service and distribution facilities
Manages a fleet of machines (unlimited number)
The app can be downloaded from iTunes or Google Play, and requires install of the NEXTime Wireless Module inside your engine drive – a simple process that takes just minutes.
The NEXTime App is currently compatible with Lincoln Electric's Ranger 225, 250 and 305 models. The 260MPX and 330MPX models are currently designed with maintenance screens as part of the user interface, and will be compatible with the NEXTime App at a later date.
For more information about the NEXTime App and the NEXTime Wireless Module Installation Kit, visit www.lincolnelectric.com/nextimeapp.
Tags:
Lincoln Electric