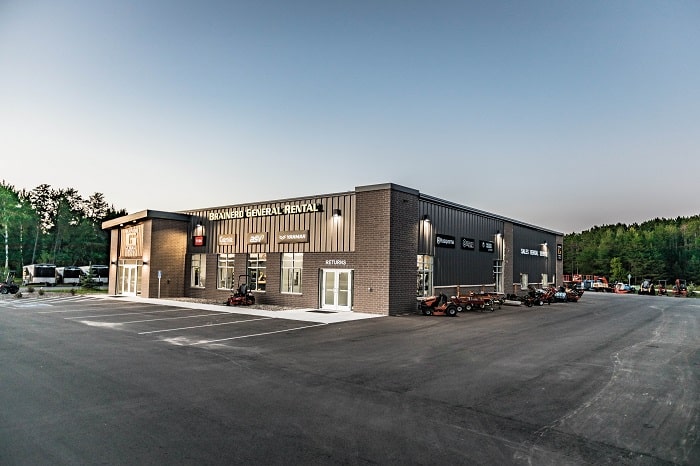 Not to be the bearer of bad news, but sometimes you can't have it all. That's especially true with equipment. Whether it's the capital to invest in new iron, the space to store it or even the regular need for a particular machine, having it all just isn't possible … unless you rent. Thanks to rental, contractors can add to their fleet when a project requires with limited investment and no long-term responsibility.
"Rental is the best way to supplement your business' equipment needs, while keeping capital expenditures to a minimum," says Bryce Puckett, general manager of rentals for Kirby-Smith Machinery Inc. "In times of economic uncertainty, rental provides a great opportunity to get the job done without the long-term liability of a purchase."
Rental has seen a surge of activity over the past few years and has allowed contractors to take on projects without accruing debt from large equipment purchases.
"Partnering up with a trusted and reliable rental organization or dealer is essential to expand your company's horizons without taking on large equipment debt," says Puckett. "Most rental companies have 80 to 90 percent of the equipment you might need to complete a project. From air compressors to dozers, you can find them all at your local friendly rental house."

Speaking of a reliable rental partner, it's important to do your homework and find a company that's reliable with an up-to-date equipment fleet. And don't forget the ability to repair or replace a unit if the need arises. Just the thought of downtime leaves a pit in a contractor's stomach.
"When selecting a rental partner there are a couple of key considerations," says Steve Mau, owner of Brainerd General Rental in Baxter, Minn. "First, does the company invest in the business? Investing should be in the areas of equipment, facilities and people. If the equipment doesn't perform and the staff behind it is unable to resolve issues when they arise, the downtime on your job can be costly. The right equipment for the job at a fair price can save you time and money. Secondly, make sure your rental partner understands your business and the tools they can offer to make you more efficient. Anyone can rent equipment. The best companies provide the right equipment, at the right time at a fair price. Ultimately a true partner is interested in your success as much as their own."
To further aid the search, Puckett offers these three questions to ask when scoping out a rental partner:
Service — If and when something goes wrong, do they have the capacity and parts on hand to handle the situation?
Footprint — Is my job inside the "normally serviced" territory of the rental company?
Downtime — If all else fails and I need a replacement unit, will they have one?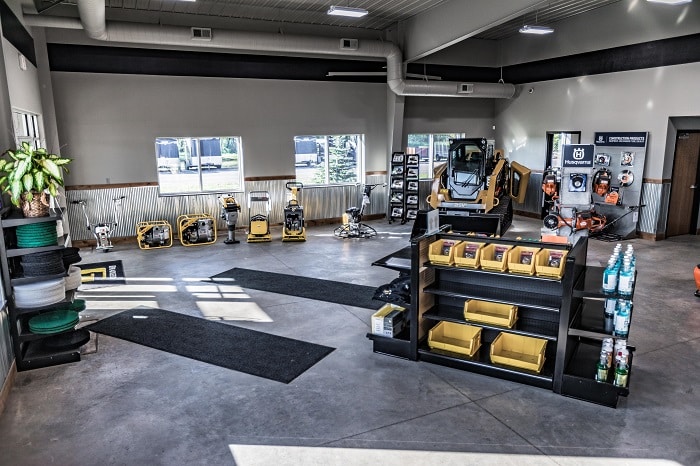 Contractors should also be upfront with their equipment needs, project requirements and any expectations at the beginning of the rental relationship. This is a necessity and allows a rental partner or salesperson to find the right fit for the job. Puckett points out that transparency and engagement are keys to cultivating a good working relationship with a rental house.
"Most dealers are more than willing to come alongside as a business partner and help contractors with their fleet needs," he says. "We [dealers] have the ability to provide service contracts for existing contractor-owned fleet and auxiliary equipment capacity for overload needs when necessary. We love it when a contractor comes and lays it all out for us. It allows us to understand the contractor's business needs and fill gaps where needed. With our industry expertise, we occasionally pull a rabbit out of our hats as well save the contractor large sums of money by utilizing a new equipment type or method."
Building a good rental relationship also involves keeping the lines of communication open and being a responsible renter. This includes staying in contact with your rental house, taking care of the equipment you're renting and being timely on payments.
"Like any relationship, the key is constant and clear communication," says Mau. "It is important that you tell your rental partner what you need, when you need it and when you will be done with it. There is nothing more frustrating to a rental operator than trying to chase down a customer for the equipment. Don't make them guess where you are at. Additionally, treating the equipment with the same amount of respect that you would want someone to treat your equipment sends a message that your relationship with them is important. If you want to be treated well, treat the equipment well. And it goes without saying, be prompt in paying your bills. None of us like to track down a past due balance."
Know the Whole Operation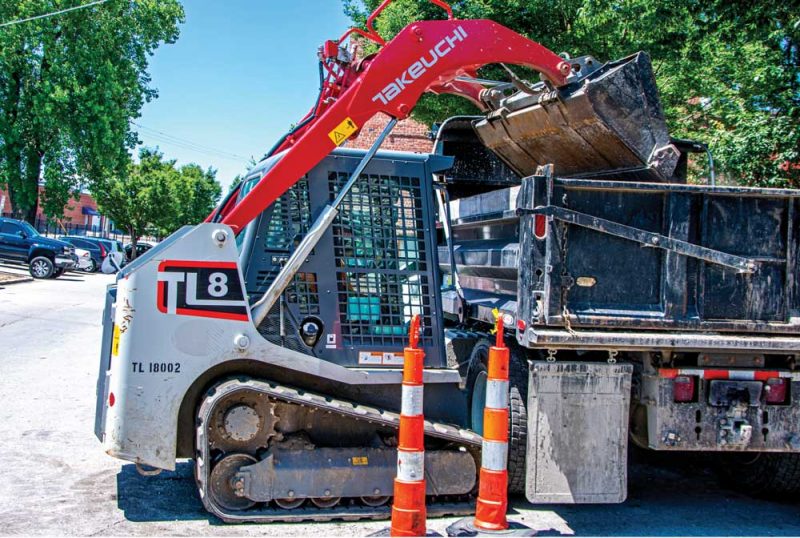 Aside of your salesperson, Puckett stresses the importance of getting to know the whole rental team — especially the service and parts department. Although the salesperson is your first point of contact, a close-knit relationship with the service team will come in handy if any repair is needed.
"Many times, the salespeople are the face of the dealer," says Puckett. "However, developing relationships or even just introducing yourself to the other dealer department heads goes a long way.
"If I were a contractor I would 'walk in the back door,'" he continues. "One of the best relationships to make would be with the service department. The salesperson or coordinator can send you out a piece of equipment, but the service department is what keeps you running."
Beyond service, it's good to get to know the accounting department at the dealership. This allows open communication should a problem with payment come about.
"When there is a problem with a project and retainage or payments are coming in slow, engage with the dealer accounting department," says Puckett. "Most dealers understand payment cycles and will work with you if there is an open understanding and discussion."
Finding and building a relationship with a quality rental partner will pay off with great rewards. Having access to equipment when needed and a helpful, dedicated staff to assist you will make the process hassle-free — and keep your operations running smoothly.
"We dealers love equipment. We live it every day and take great pride in providing you a product you can be profitable with," says Puckett. "With the right relationship, we both can profitably support one another."
Tags:
Brainerd General Rental
,
Digital Rental Guide
,
home
,
Kirby-Smith Machinery
,
Rental