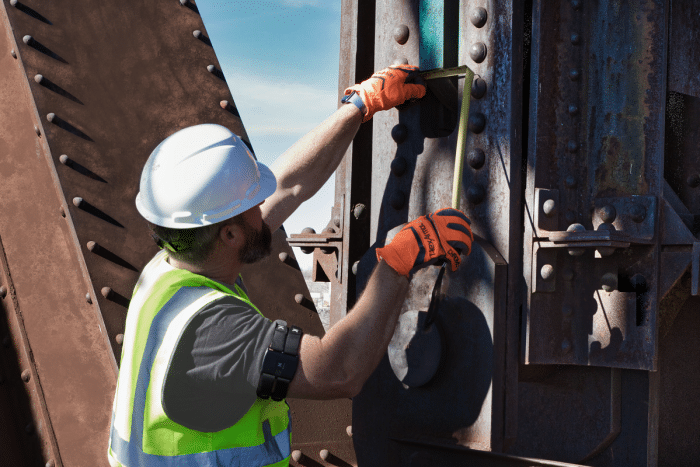 On the cusp of new U.S. Federal heat rules and OSHA heat standards for protecting workers as the earth's temperatures rise to expected new records this summer, Kenzen, makers of climate tech that monitors worker health and wellness in the heat, has achieved its next data security and privacy milestone. Kenzen announces it has passed the System and Organization Controls 2 (SOC 2) Type I audit from the American Institute of Certified Public Accountants. Its technology meets trust services criteria for securing worker data.
The SOC 2 audit was performed by independent accounting firm Sensiba San Filippo LLP.
SOC 2 is an information security standard based on a thorough examination of controls relevant to the security, availability, processing integrity, confidentiality and privacy of personal data.
"Kenzen was founded on the worker-centric, ethical platform of keeping individuals' health data secure," said Heidi Lehmann, co-founder of Kenzen. "From the beginning, our goal was to set the gold standard in worker privacy for industrial tech. Now climate tech, worker wellness, and worker health disparities are top of mind for the Federal and local governments, regulators, the media, and employers – especially those with large workforces. Rising temperatures are increasing worker injuries and deaths. There's new urgency to solve the issue, but sound solutions must protect individual privacy."
Lehmann considers the SOC 2 audit the second privacy milestone for Kenzen. The first was its standard-setting privacy policy that details the type of information collected about a worker, how a worker can opt out of the technology, how long the data is available, and who owns it. The privacy policy is accessible on the Kenzen website and is easy to understand, to ensure all workers understand their rights when monitored with Kenzen's wearable sensor that detects heat risk to their body. Kenzen collaborated closely with Working Capital Venture Fund, which invests in scalable innovation that meets the growing demand for more transparent and ethical supply chains which protect workers. Working Capital is headquartered in San Francisco, the epicenter of Internet of Things technology, with offices in Washington D.C., where the firm advocates for workers' rights. Kenzen also partnered with Venable law firm, which is known for its data privacy work.
"Companies no longer need to weigh the benefits of saving lives and gaining productivity against the risk of exposing workers' personal data in the process. As the business case for worker health gets stronger with rising temps and fatalities, data safeguards must also get stronger," said Lehmann.
Kenzen wearable monitors collect tens of thousands of data points per worker per shift. The information is used to protect workers from injury on the job and optimize worker health in hot and humid conditions. Three distinct views of data are available: one for the worker, one for the on-site supervisor, and one for the company's EHS team. Kenzen's proprietary algorithms filter data at each level to keep personal, identifiable information accessible only to the worker. When the data indicates a need for an intervention to prevent the worker from overheating, an alert and suggested next steps are sent to the supervisor. At the corporate level, health and safety teams receive anonymized trend information derived from aggregated data, which they use to make decisions to improve safety and productivity at their worksites.
National Centers for Environmental Information and NASA are predicting record temperatures in 2022. July 2021 was the earth's hottest month ever, with 200 million Americans under heat advisories. Extreme temperatures result in annual losses of two billion labor hours and $162B in wages, with every 10° (F) temperature increase causing a 393 percent uptick in hospitalizations for heat exposure.
We'd love to keep in touch! Check us out on Facebook, Twitter and LinkedIn!